People arrested in the state of California will see a dramatic shift in the terms of their detainment pending trial under a new law set to take effect in October 2019.
The recently passed Senate Bill 10, or the California Money Bail Reform Act, eliminates cash bond in favor of nonmonetary bail conditions. Gov. Edmund Brown signed the bill in late August.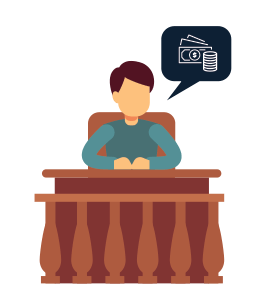 "Today, California reforms its bail system so that rich and poor alike are treated fairly," Brown said.
The bill was intended to keep low-income defendants from spending a disproportionate amount of time behind bars. Currently, almost two-thirds of the inmates in California jails are just awaiting trial, many simply because they can't afford bail.
Previously, a judge would set a bail amount — or release a defendant on his or her own recognizance — based on the likelihood that the defendant would appear in court and on any risk to the victim or victim's family. Considerations also included public safety, the seriousness of the offense and any previous criminal record.
But beginning Oct. 1, 2019, people arrested or detained will undergo a pretrial risk assessment. A Pretrial Assessment Services agency, to be established locally, will report that finding to the court, along with a recommendation for conditions of release as the defendant awaits trial.
The one exception is for those detained for misdemeanors. They won't need to face risk assessments but will be booked and released in most cases. If they aren't released, the court could hold a pre-arraignment review and release the person. On the other hand, if they pose a public safety threat or are considered unlikely to appear in court, they could be held until arraignment.
Beyond misdemeanors, there are three levels of risk that will be assigned to determine whether a person can be released:
Low: The person would have the least restrictive release conditions.
Medium: The person could be released or held, depending on local standards.
High: The person would remain in custody until arraignment. This level includes those who have committed certain sex crimes or violent felonies, have been arrested for driving under the influence three times in less than 10 years, are already under court supervision, or have violated pretrial release conditions in the past five years.
After the assessment, victims will be notified about the arraignment and may be heard in court regarding the defendant's custody status.
If custody is deemed necessary for a defendant, the court must hold a preventive detention hearing within three days of that motion. At the hearing, a defendant has the right to legal representation, either of his or her own choosing or appointed by the court. The court then will determine whether a defendant should be released or detained based on the previously outlined conditions.
Under SB 10, a defendant may be held if the court determines that he or she is a threat to public safety or is unlikely to appear in court. The court must give reasons for detention on the record. No financial conditions may be imposed.
However, if the court finds that there isn't a sufficient basis for keeping the defendant in custody, the person must be released with the least restrictive nonmonetary conditions that ensure public safety and appearance in court.
It's a lot to digest, but these changes should help keep people from serving unnecessary jail time just because they can't afford bail.
On August 28, 2018, California Governor Jerry Brown signed into law Senate Bill #10 (SB-10). The law eliminates pretrial cash bail. See below for information on the law as well as answers to questions about pretrial cash bail elimination in California.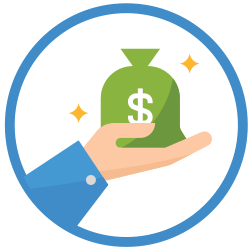 What does SB-10 do?
Under California's current bail system, the law requires that judges or magistrates set bail at a fixed amount based on the following:
Protection of the public, the seriousness of the defense, the defendants' previous criminal record, and the probability that the defendant will appear at hearing or trial.
Furthermore, judges consider protection of the victim as well as the protections of the victim's, or victims', family members. The current system provides judges and magistrates subjective leeway, meaning they can decide to lower bail amounts, release defendants based on their own recognizance, and set bail based on what they deem appropriate.
SB-10 replaces bail with Risk Assessment.


How will California institute Risk Assessment?
Under the law, each county in California must set up a Pretrial Risk Assessment Agency. The Pretrial Risk Assessment Agency makes recommendations for the release of defendants pending adjudication of their cases.
Pretrial Risk Assessment Agencies replaces bail. Pretrial Risk Assessment Agencies cannot make monetary, or bail amount, recommendations. All release condition recommendations must be nonmonetary.
How will Pretrial Risk Assessment Agencies make recommendations?


All Pretrial Risk Assessment Agencies will make release recommendations based on the following risk levels:
Low-Risk Level: Defendant released with the least amount of possible conditions.
Medium Risk Level: Recommendations based on local county standards.
High-Risk Level: All High-Risk Level defendants remain in custody until arraignment.


What does it mean by Medium Risk Level based on local county standards?
If a defendant is Medium Risk Level, local county courts detain or release based on local standards. If authorities release a Medium Risk Level individual, county courts may review that individual's release.

How will Pretrial Risk Assessment Agencies determine High-Risk Level defendants?
If the defendant poses a high-risk, has a serious criminal history, or has been accused of specific crimes, the law causes for a rebuttal assumption in favor of detention.
Under SB-10, a High-Risk Level defendant is:
Anyone who has committed specific sex crimes or violent felonies
Anyone arrested for driving under the influence (DUI) for the third time in less than 10 years
Anyone already under court supervision
And anyone who has violated any conditions of pretrial release in the previous 5 years.
How will California handle defendants charged with misdemeanors?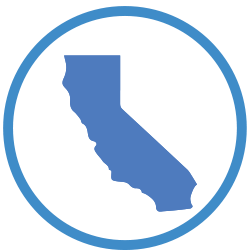 SB-10 doesn't require individuals charged with misdemeanors to go through Risk Assessment. After detaining and charging individuals with misdemeanor crimes, the law states that authorities must release those individuals within 12 hours. If authorities don't release misdemeanor charged individuals within 12 hours, the law authorizes courts to conduct a pre-arraignment review and to release those individuals.
Under certain situations, courts can detain misdemeanor charged individuals pending arraignment. If the misdemeanor charged individual poses a threat to himself or herself, the public, or poses a risk to not show up on his or her court date, the court can detain the person until their arraignment.
Will prosecutors and crime victims have a say?
Prosecutors and crime victims will have a say. They can provide input as to what recommendations Pretrial Risk Assessment Agencies should make.
Where are the judges in all this?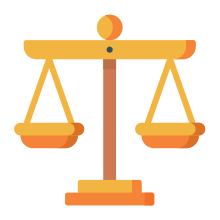 The law requires judges and magistrates to impose the least restrictive nonmonetary conditions to ensure defendants show up at court and don't provide a risk to the public. However, judges have the power to enforce preventive detention as they see fit.
This means that under any case, judges can decide to detain charged individuals until arraignment.
Why did California pass SB-10?
California jails hold nearly 2/3 of inmates awaiting trial because many of those defendants cannot bail out. Those in favor of SB-10's elimination of California's cash bail system say that the current system isn't fair to misdemeanor charged individuals and low-risk individuals who can't afford bail.
Furthermore, California must pay to house those individuals until their arraignments or trials. That causes a burden on California's entire correctional system.
When will SB-10 go into effect?
SB-10 goes into effect on October 1, 2019.
What's the main controversy for proponents of SB-10?
Per the Los Angeles Times, the California Senate added the provision that led to allowing judges to impose preventive detention at the last moment. Many bill supporters changed their opinion because, based on their point-of-view, the provision provides judges with almost "absolute power" to determine who to hold in preventive detention without bail.
How will SB-10 affect the bail bondsmen industry in California?
SB-10 essentially eliminates the bail bondsmen industry in California. Bail bondsmen make money by charging 10% of every Bail Bond they secure. Here's an example: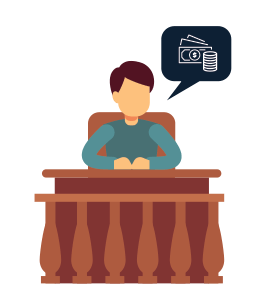 Bail set at $10,000. Family and friends go to a bail bondsmen to ask for bail. The family pays 10% of the bail amount to the bail bondsman. The bail bondsman secures the other 90% in collateral.
If the defendant shows up to court, the bondsman keeps the 10% cash fee as profit. If the person doesn't show up, the family and friends forfeit the bail amount.
Based on the California Department of Insurance, there are 3,200 licensed bail individuals or bail bond companies in the state. SB-10 could essentially put every bail licensed individual or bail bond company out of business.
While the new statute will likely result in low-level offenders being released without bail, the statute raises real concerns that those accused of more serious crimes will be subject to extremely prolonged incarceration since the statute eliminates the ability to post bail and secure appearance in court. That is, it is unclear what courts will do with a rape allegation which would currently be subject to bail in the amount of 100,000 in Alameda. Even more troubling is the vast discretion allowed to the court under the statute allowing certain defendants released while other with identical facts to be incarcerated for a very long period of time. It is clear that Bail reform was needed in California and that the inability to afford minimal bail should not lead to incarceration. However, minimal bail also means a short duration for a matter to be resolved. More serious matters can take up to 18 months to resolve and the inability to make bail will lead to the same issues the poor faces today but for a far longer period of time.
Share this Image On Your Site