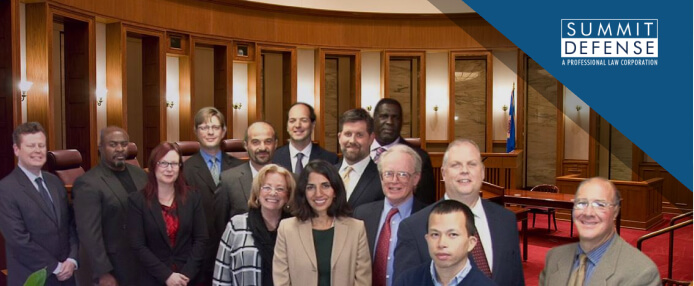 Prosecutors, judges, & the general public all take sex crimes seriously. A conviction could mean turning your life upside-down. If an alleged victim charges you with sex crimes, you will need legal advice from sex crime lawyers.
At Summit Defense, once someone accuses you of a sex offense, our law office will fight off these allegations with an aggressive defense strategy.
WHY CHOOSE SUMMIT DEFENSE FOR YOUR SEX CRIME CHARGES?
A former sex crime unit District Attorney leads our criminal defense team. Our team knows how other attorneys prosecute these cases. We are ready to help and explore any available option to help you reduce your penalty or get your case dismissed.
You can start by contacting our defense team to get a free consultation that evokes client-attorney privilege. This attorney-client relationship protects anything you say to your defense in person, through e-mail, or over the phone.
Our law office is in the best position to defend you against attacks from the police and prosecution. Our goal is the total dismissal of all charges, and we will fight with their knowledge of the law to do just that in your case.
WHAT SEX CRIME CHARGES DOES OUR LAW FIRM DEFEND?
An alleged victim can charge you with any offense in the sex crime category. Our team can handle these common types of sex offenses and many more.
Lewd Conduct
Lewd conduct involves touching one's intimate body parts, a child's private body parts, or someone else's in a public area for sexual gratification or arousal. The law charges all instances of lewd conduct with misdemeanors, and they are punishable with a fine and a year in jail.
Child Molestation
Allegations that include child molestation are taken very seriously and can cause a local outrage. It is considered molestation of a child to commit sexual acts with a juvenile. It can also be considered molestation to touch a child for sexual gratification or arousal.
Child Pornography
This offense includes the production, distribution, and possession of child pornography. Federal and state laws prohibit these acts. These laws will charge you with a felony or misdemeanor, depending on the facts of your case.
Indecent Exposure
Indecent exposure includes exposing one's intimate body parts in public for sexual gratification, masturbation, and sexual intercourse in public.
All instances of indecent exposure are charged with misdemeanors. These are punishable with a fine and up to a year in jail.
Rape
According to Penal Code 261 PC, sexual intercourse with an unwilling participant through the use of force, threats of violence or retaliation, or lack of legal consent is a criminal offense.
Statutory Rape
It is defined in Penal Code 261.5(a) as illegal sexual intercourse with an individual under 18. You will be charged with a misdemeanor if the minor is no more than three years younger than you.
Moreover, you can be charged with a felony or misdemeanor if the minor is more than three years younger than you.
Sex Offender Registration
Registration involves putting a convicted sex offender into the California Sex Offender Registry. The Megan's Law website has frequent updates regarding the convict's personal information.
Sexual Battery or Sexual Assault
Sexual battery includes touching the intimate body parts of another person without consent for arousal, abuse, or gratification. This offense also includes handling a person over clothing and can be charged with a felony or misdemeanor.
WHAT ARE THE PENALTIES FOR SEX CRIMES IN CALIFORNIA?
Being convicted of a sex crime has harsh consequences that will potentially change your entire life. There are varying penalties for specific cases of sex crimes. You will need an experienced criminal defense attorney committed to using the full force of the law to keep you out of jail.
Rape cases can have a felony or misdemeanor charge with a fine of $2,000 to $20,000, depending on the type of rape case. Meanwhile, sexual assault cases have a maximum penalty of $10,000 and 2-4 years in state prison.
WHAT ARE CALIFORNIA'S SEX CRIME LAWS?
California's sex crime laws carry harsh punishments for convicted sex offenders. Here are the penalties that you can receive when facing a sex offense charge under California's sex crime laws:
Almost all sex crimes have mandatory prison sentences, and some of these crimes carry the possibility of life in prison.
Registration as a Sex Offender for Life
Sex offense charges require a mandatory sex offender registration as per California Penal Code 290 to 290.024. It can include a minimum of one year of sex offender treatment.
Permanent Damage to your Reputation
When facing charges for sex crimes, it carries the possibility of permanently damaging your reputation. These damages will have a severe penalty on your chances at a career and livelihood.
Plenty of sex crimes is considered removable offenses. It can risk you losing your legal status in the United States or getting deported.
POTENTIAL LEGAL DEFENSES FOR OUR CLIENTS IN SEX CRIME CASES
Someone charging you with a crime is overwhelming at first. However, the next best thing you should do is get a San Jose sex crime attorney to defend you. Summit Defense offers a free consultation so they can discuss a few possible defense strategies with you. Here are a few possible defenses for your criminal charges:
The right attorney will launch a full investigation to challenge these false allegations. Your lawyer can check if penetration or sexual contact did occur or if it was a case of mistaken identity. There might not be enough evidence to build a case against you in most cases.
A lawyer with extensive experience will gather the facts of the alleged incident. If there is an honest and reasonable conviction that the person charging you with a crime consented, your lawyer will investigate and fight to keep you out of jail.
Please note that being under the influence of alcohol is NOT a defense to sex crimes in Sacramento if your intoxication was voluntary. It may not prove your innocence in that case, but being unconscious can help reduce your sentence.
SEX CRIMES FAQs
Here are some of the frequently asked questions regarding sex crimes in San Jose, CA:
How can a San Jose sex crime lawyer help me?
Being charged with a criminal case has severe consequences that can potentially ruin your life. An experienced sex crimes attorney can help you mitigate the penalties if proven guilty of a sex offense.
Our sex crime attorneys at Summit Defense have strategies to help and keep you out of jail. These strategies include launching a full investigation into the alleged victim's accusation and checking if it's a case of mistaken identity or if the accuser consented.
Will I be required to register as a sex offender?
Following the California Penal Code 290 to 290.024, the registration of a sex offender is required for life, as long as they are still alive, working, or going to school in the state. A criminal defense lawyer from our law firm can help you with this through a free consultation.
Generally speaking, anyone convicted of sex crimes in California or Federal Court needs to be registered as a sex offender in the California Sex Offender Registry. These convictions include all rape offenses, child molestation offenses, and offenses of lew conduct.
There are very few offenses that are an exception to this rule. If there is any other alternative in your case where you will not go on record, we will do what is possible to make it happen.
What if I failed to register as a sex offender?
If you fail to register yourself as a sex offender after being convicted is a crime in California. According to Penal Code 290, it is illegal for registered sex offenders to fail to register with local authorities.
An offender must re-register annually within five working days after their birthday and every time they move to a new address. If you fail to re-register with a misdemeanor charge, you will be charged with a misdemeanor with one year in jail. A felony charge will also constitute another felony charge with three years in prison.
CONTACT AN AGGRESSIVE AND HIGHLY EXPERIENCED SEX CRIME ATTORNEY IN SAN JOSE TODAY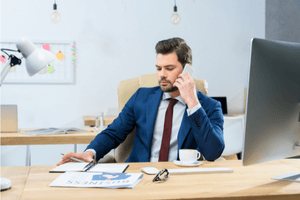 Just being accused of a sex crime can be life-altering and devastating. If someone charges you with a sex offense, do not hesitate to contact our San Jose sex crime lawyers.
Summit Defense offers an experienced criminal defense attorney that you can meet with at our law firm located in the Bay Area or in-home consultation. You can contact us at 1-866-537-2584 for a free case review.