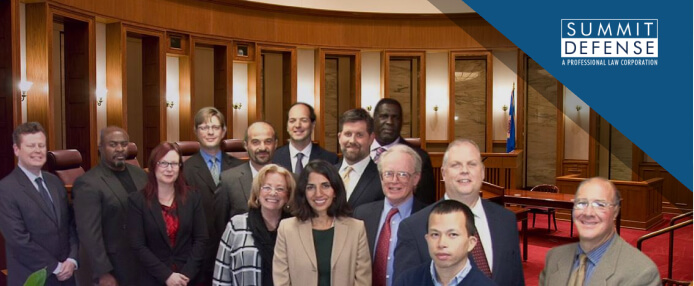 Drug crimes are an aspect of criminal defense law that covers improper use and possession of illicit substances. California state law enacted numerous legislations to combat the illegal use of controlled drugs. Violating these enacted legislations would result in severe punishments.
At Summit Defense, our Pleasanton drug crime lawyers have profound knowledge of criminal law. Our team of drug offense lawyers has 120 cumulative years of experience. We have been defending and helping clients in various areas of criminal law. Drug crimes are an aspect of criminal defense law that covers improper use and possession of illicit substances. California state law enacted numerous legislations to combat the illegal use of controlled drugs. Violating these enacted legislations would result in severe punishments.
So if you're facing a drug crimes accusation in Pleasanton, contact Summit Defense to schedule a free consultation with our experienced and aggressive Pleasanton drug crimes attorney. If possible, we will work tirelessly to have your charges reduced or dismissed.
HOW OUR PLEASANTON DRUG DEFENSE ATTORNEY CAN HELP WITH YOUR DRUG CRIMES CHARGES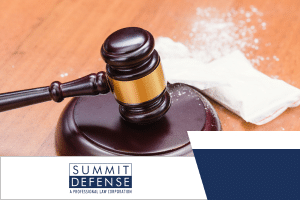 Hiring a Pleasanton drug lawyer will aid you in protecting your legal rights throughout the court process. They are well-versed in the legislation on illegal drug use. Furthermore, Pleasanton drug lawyers at Summit Defense are familiar with the legal systems at the state and federal levels.
Our Pleasanton drug defense lawyer will thoroughly examine your case and provide the best defense strategy. They can also assist you in obtaining credible proof to establish your innocence.
The criminal justice system for drug crimes is vast and complicated. Choosing a Pleasanton drug criminal attorney with substantial expertise in handling drug-related cases is vital. Our Pleasanton criminal defense attorneys provide free first consultation and competent legal guidance.
WHY CHOOSE SUMMIT DEFENSE FOR YOUR PLEASANTON DRUG CRIME CHARGE?
Summit Defense has over 120 years of experience serving defendants. Our long years of practice provided us with a thorough understanding of California criminal defense law. Summit Defense's legal team has extensive experience representing clients in necessary trials. We will go to any effort to offer you the best potential solution!
Super Lawyers has named us a top California criminal defense law company for over four years in a row. Furthermore, we have been nominated for a Preeminent Lawyer award and an Avvo Clients' Choice Award.
Our distinguished panel of attorneys includes a former district attorney and a former deputy public defense. We can effectively defend our clients because of our extensive experience on both sides of the court. Our experienced Pleasanton criminal defense attorney can provide you with astute legal advice.
TYPES OF PLEASANTON DRUG OFFENSE CASES OUR CRIMINAL DEFENSE LAW FIRM HANDLES
Drug charges are a broad term referring to the unlawful use and ownership of illicit drugs. In California, varying drug offenses depend on the type of drug owned and used. Even owning drug-related equipment is a considerable criminal offense in California.
POSSESSION OF A CONTROLLED SUBSTANCE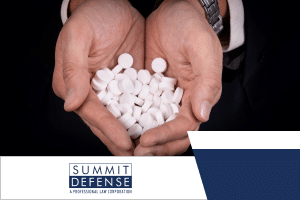 In California, the criminal offense of possessing a controlled substance refers to owning illicit drugs. Simple drug possession can include carrying around illegal drugs or keeping them in your home for personal use. Owning controlled or illegal substances violate Health and Safety Code 11350(a).
Simple drug possession is a misdemeanor offense in California. The maximum punishment for this drug crime includes one year of county jail sentence and a maximum $1,000 fine. A defendant may also have gun rights restrictions or immigration issues if the defendant is an immigrant.
POSSESSION OF MARIJUANA
Possession of marijuana is a prevalent drug crime in California. Health & Safety Code 11357 imposes strict punishment for individuals who own an unlawful amount of marijuana. The best way to avoid conviction for a drug-related criminal offense is to hire an experienced criminal defense attorney.
In most cases, possession of marijuana is a misdemeanor offense. The punishment for a misdemeanor can result in six months of jail time or a maximum fine of $500. Furthermore, if a defendant is a minor, they will face an infraction offense. An infraction is punishable by up to 10 to 20 hours of community service. They will also incur an additional $100 fine for their violation.
CULTIVATION OF MARIJUANA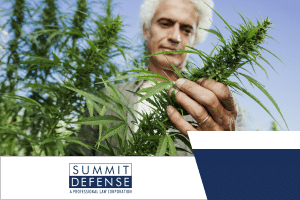 Cultivation of marijuana is a severe criminal offense in California. The Health & Safety Code 11358 makes it illegal to grow, process, or possess marijuana plants. Individuals found guilty of cultivation face stiff penalties that include imprisonment in state prison for three years.
Similar to possession of marijuana, the cultivation of marijuana is a misdemeanor offense. Convicted defendants are punished with up to six months of imprisonment and $500 penalty fines. However, if they have a previous felony conviction, their simple marijuana cultivation offense will progress into a felony offense.
A felony offender will face up to $10,000 for penalty fines and up to three years of state imprisonment. A juvenile offender will face an infraction offense and its accompanying punishments.
SALE OR TRANSPORT OF MARIJUANA
In California, the selling or transportation of marijuana is a criminal violation. Possession with intent to sell marijuana can be charged under Health & Safety Code 11360. If the defendant is not a licensed dealer, the sale or transit of marijuana is a criminal crime.
A prosecutor may file the charge as either a felony or misdemeanor depending on the circumstances of the case. If convicted as a misdemeanor, defendants face a penalty fine of up to $500 and up to six months imprisonment. For a felony offense, defendants will face imprisonment of up to four years.
DRUG POSSESSION WITH INTENT TO SELL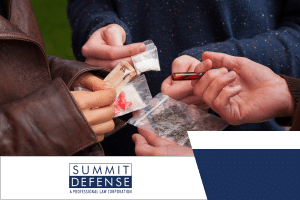 Health and Safety Code 11351 imposes the criminal offense of drug possession with intent to sell. This charge is similar to possession of illegal substances but with more severe penalties for selling illegal drugs. This law encompasses all controlled and unlawful prescription drugs.
Breaching this local statute entails a felony offense. The punishment for drug sales includes one year of jail probation and up to four years of imprisonment. In addition, a convicted defendant may face up to $20,000 of penalty fines.
DRUG TRAFFICKING
Drug trafficking is another crime under the Health & Safety Code  11352. This offense entails transporting, importing, or selling controlled substances. Defendants can be charged with illegal drug transportation for smaller amounts of illicit substances.
The criminal penalty for drug trafficking sentencing varies depending on the type and amount of drugs involved in the case. In most cases, however, drug trafficking is a felony conviction. This drug crime is punishable by up to nine years of imprisonment and $20,000 penalty fines.
The prosecutor will also look at varying aggravating factors. These factors will bump up your penalty fines and jail sentence. In addition, you will also face additional punishments in line with the crime you commit.
MANUFACTURING A CONTROLLED SUBSTANCE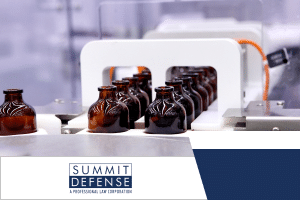 The manufacturing of illegal drugs is another felony crime. The manufactured substances include narcotics, steroids, and other dangerous drugs. This local state law is outlined in the Health and Safety Code 11379.6.
According to California state law, manufacturing controlled drugs is a felony offense. As such, felons convicted of such crimes will face up to 7 years of imprisonment. They will also have to pay the penalty fines reaching up to $50,000.
POSSESSION OF DRUG PARAPHERNALIA
Under California state law, possession of drug paraphernalia is a misdemeanor crime. The legal context for this offense is under the Health and Safety Code 11364. Some of the most common drug paraphernalia include methamphetamine pipes, cocaine spoons, and syringes.
Suppose a defendant has been found guilty of owning or having control over any equipment to manufacture a narcotic substance. In that case, the court can charge them with a misdemeanor offense. Violators will face up to six months in jail and a $500 fine. Licensed professionals may also lose their licenses for this conviction.
UNDER THE INFLUENCE OF A CONTROLLED SUBSTANCE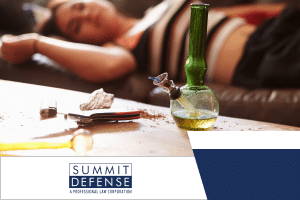 Under California state law, being under the influence of a controlled substance is also a misdemeanor crime. Anyone can find the context of this rule under the Health and Safety Code 11550. According to this law, it is unlawful for anyone to subject themselves to the influence of illegal narcotics.
A conviction for this crime carries one year of jail time. Furthermore, there might be immigration implications for this crime. Despite this, a convicted defendant may qualify for a drug diversion program. It's best to discuss this with your attorney to assess your legal options.
OTHER CALIFORNIA HEALTH AND SAFETY CODES
Other than those stated above, other laws cover drug crimes in California. We listed below other common drug crimes commonly encountered in California.
COMMON LEGAL DEFENSES AGAINST PLEASANTON DRUG CRIMES CHARGES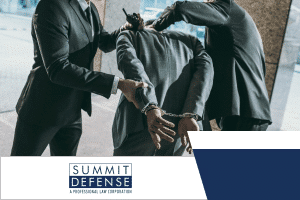 It's crucial to devise a solid defense strategy in a drug crime. Our law office can help you develop a solid legal plan unique for your case. Here are some common legal defenses you can employ for your drug charges:
Lack of intent. As a general rule, you cannot be convicted of an offense for doing something unintentionally. You can't be charged with possession or control of drugs if you did not intentionally act to get the substance in your hands. This defense is usually used with other common pleas cases like an accident, mistake of fact, and self-defense.
Someone is threatening you to sell drugs. If someone else forces you to sell drugs, they are responsible for the crime. Your party can fight the charges by pointing out that you were not responsible for selling or delivering controlled substances.
The arresting officer mistakenly arrested you. Police officers are responsible for ensuring that they have probable cause to make an arrest. If this is your circumstance, you can appeal the charges on this basis.
ARE YOU ACCUSED OF A DRUG CRIME IN PLEASANTON, CALIFORNIA? CONTACT SUMMIT DEFENSE TO SPEAK WITH AN EXPERIENCED PLEASANTON DRUG CRIME LAWYER FOR A FREE CONSULTATION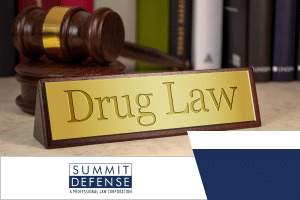 California law is stringent when it comes to drug crimes. Contact Summit Defense for free consultations if you need professional legal representation!
Our Pleasanton criminal defense lawyers have a proven track record protecting clients from false criminal offenses such as inflicting a personal injury or drug crimes. You can reach Summit Defense by phone at (925) 218-4730 or complete our online form.
PLEASANTON COURT INFORMATION
East County Hall of Justice
5151 Gleason Dr, Dublin, CA
Cases Handled:
This is one of several courthouses throughout Alameda County. As of June 21, 2017, the court location for all in custody arraignments will be , CA 94568 across from the Santa Rita Jail.
‍
Phone:
925-227-6700
Criminal Court Calendar
You can find information about your case online, up to five days in advance on
this calendar.
You can also call the clerk's office between the hours of 8.30am and 2.30pm on (925) 227-6796.
PLEASANTON JAIL INFORMATION
The Alameda County Sheriff's Department runs the Santa Rita Jail, and sets the rules for all visits and other contact with inmates.
Santa Rita Jail
Most people arrested in Pleasanton are taken to this facility on Broder Blvd. in Dublin. This jail houses both men and women, and both pre-trial and sentenced inmates.

Glenn Dyer Jail (GDJ)
This jail is in Oakland and houses exclusively male inmates. It's rare that someone arrested in Pleasanton will be taken here.
Both the GDJ and the Santa Rita Jail are under the control of the Alameda County Sheriff's Office. To find out which jail someone is being held at, you can search for inmate information online here, or call the GDJ on (510) 268-7777.
Driving Directions to Summit Defense's Office in Pleasanton
From West (Castro Valley)