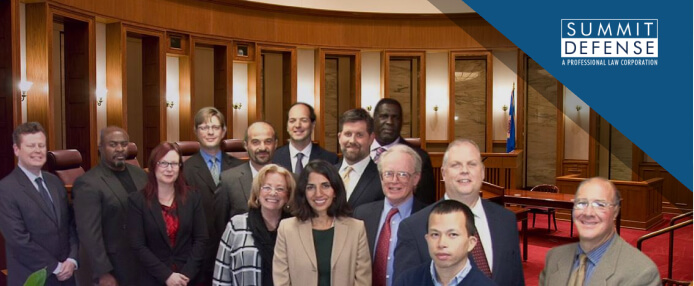 The state of California places a heavy toll on sexual abusers. If you are convicted of a sex crime, your life will change drastically. You may spend years in prison or even on parole. It will be challenging to face your family with crimes tied around your name. Moreover, you are required by California law to tag yourself as a sex offender.
If you are wrongly accused of this heinous crime, it's not right that you suffer these heavy penalties. When you are in this predicament, you need the assistance of an experienced criminal defense attorney. Our Pleasanton sex crime attorney helped many clients before, and we can help you too!
Summit Defense law firm comprises heavily experienced criminal defense lawyers who are experts in criminal law. Our Pleasanton sex crimes attorneys assist in all sorts of sex crime cases. If you need the assistance of a skilled, qualified, and effective sex crimes attorney, contact us right now!
WHY CHOOSE SUMMIT DEFENSE SEX CRIMES ATTORNEY?
Our strong record of successful client representation proves that we are the best option for your criminal defense needs. Moreover, our law office has a cumulative 120 years of professional experience. Our law offices are scattered around California to help clients who need effective legal representation.
A collaborative team of lawyers. At Summit Defense, your case is handled by an expert team of lawyers with diverse backgrounds. Our Pleasanton sex crime attorneys collaborate to give you the best possible outcome for your case.
A legal representation that wins cases. We have a proven track record of success. We know the legal system and how to work it to your advantage. Our Pleasanton sex crimes attorneys can apply their skills and expertise to get you the best possible result for your case.
Lawyers with profound knowledge of local laws. Summit Defense attorneys know the ins and outs of the Pleasanton local legal system. We know how to effectively manage your situation and help clients set the right expectations.
Many clients seek our legal services. Our law firm is often sought out by clients who are in difficult legal situations. Summit Defense has a proven track record of success, and our clients know that they can trust us to help them get the best possible outcome for their cases.
HOW CAN OUR PLEASANTON SEX CRIME LAWYER HELP WITH YOUR SEX CRIMES CHARGES?
Summit Defense is a law firm that specializes in criminal defense. We have a team of experienced attorneys who handle sex crime cases. We help our clients by providing meticulous case evaluations and astute legal counsel. Moreover, listed below are more ways our legal service helps our clients:
In-depth legal analysis. We carefully examine all the evidence in your case and honestly assess your situation. Our goal is to find any inconsistencies or weaknesses in the prosecution's case against you.
Effective negotiations to reduce charges. We aim to negotiate and plea bargain to reduce the charges against you. We deal with the prosecution to get you a lesser sentence or reduced charges.
Our lawyers provide expert legal advice. Our sex crimes attorney in Pleasanton will listen to your story and establish a plan of action for you. We use our experience in criminal law to craft a defense strategy that addresses the charges against you.
Developing efficient defense strategies. Our Pleasanton sex crimes lawyers know how to provide you with the most effective defense. We will work with our clients to make sure that they are comfortable and knowledgeable about their rights.
SEX CRIMES LAWS IN PLEASANTON, CALIFORNIA
California built numerous legislations to safeguard its citizens from sexual abusers. We compiled these laws for your reference. Read below to learn more about sex crime laws in Pleasanton, CA.
PC 288.5 – SEXUAL ABUSE OF A CHILD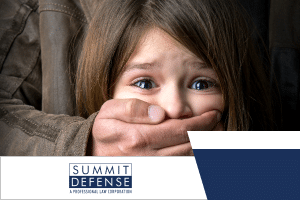 Penal Code 288.5 PC is a law in California that makes it illegal for someone to engage in a continuous sexual act with a person under the age of 14. The law states that anyone who abuses a minor below three times over three months violates this statute.
This is a felony offense under California law. The violator is punished with up to 16 years of imprisonment and a lifetime of sex offender registration. Moreover, this offense is a strike in California's three-strike law.
PC 261 – RAPE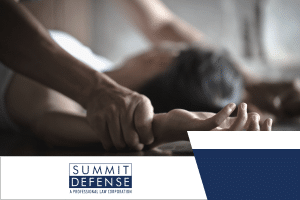 California Penal Code 261 PC states that any person who willfully uses force or threats to gain a sexual advantage of the victim is a violator of the law. Per California Law, it is considered rape if the victim doesn't consent to the defendant's sexual actions. This is a felony offense under local laws.
Defendants who are found guilty of rape will face up to eight years of imprisonment. They will also receive formal probation for their criminal acts. In addition, they will have to register their identity as a sex offender for their lifetime.
PC 290 – FAILURE TO REGISTER AS A SEX OFFENDER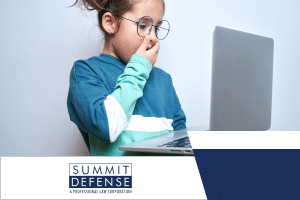 The law is clear: those convicted of a sex crime in Pleasanton must register as sex offenders depending on the weight of their sexual conduct. Penal Code 290 PC states that anyone convicted of sexual conduct in California must register themselves as a sex offender.
Violating Penal Code 290 PC is a felony or misdemeanor offense depending on the nature of the sex crime. Suppose the underlying crime is a felony offense. In that case, the defendant will face up to three years of state imprisonment and a maximum fine of $10,000. On the other hand, if the underlying crime is a misdemeanor, the defendant will face up to one-year imprisonment and a maximum penalty of up to $1,000.
PC 314 – INDECENT EXPOSURE
Indecent exposure is defined by the Penal Code 314 PC as willfully exposing private parts in a public place to provoke someone. Indecent exposure is a misdemeanor offense under California law. Violators will have to face up to six months of imprisonment and up to $1,000 penalty fines. Offenders are also required to register their identity for up to 10 years.
PC 288 – LEWD AND LASCIVIOUS ACTS WITH A CHILD
California illegalizes non-consensual sexual acts, especially if it's done to a minor. Penal Code 288 PC criminalizes any individual found guilty of such crimes. In most cases, child molestation is a felony offense bearing a punishment of up to 8 years imprisonment and $10,000 penalty fines.
PC 647a – LEWD CONDUCT IN PUBLIC
Penal Code 647a considers public nudity for sexual gratification and touching your genitals in public as lewd conduct. Public lewd conduct is usually a misdemeanor offense. Individuals convicted of lewd public conduct are imprisoned for up to six months. They must also pay the penalty fines of up to $1,000.
PC 287 – ORAL COPULATION WITH A MINOR
287 PC of the California law makes it illegal to conduct oral copulation with a minor. In most sex crime cases, this is a felony offense. Violators found guilty of violating this law are punished with up to 8 years of imprisonment. They are also required to register their information as a sex offender under California legislation.
PC 311 – POSSESSION OF CHILD PORNOGRAPHY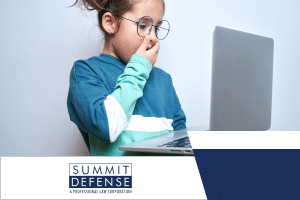 California state law Penal Code 311 makes it illegal for any person to own child pornographic materials. Possessing child pornography is a wobbler offense, which can be a misdemeanor or a felony, depending on the nature of the crime. A defendant is penalized with up to 1-year imprisonment for a misdemeanor, and three years of imprisonment, for a felony.
PC 647b – PROSTITUTION AND SOLICITATION
Prostitution is a misdemeanor offense under Penal Code 647b of California Law. Defendants guilty of prostitution will be imprisoned for up to six months. Moreover, they must also pay a maximum penalty fine of $1,000.
PC 261 – DATE RAPE
Date rape refers to non-consensual sexual advantages done by an abuser to their date. Abusers who violate this crime will suffer the penalties stated in Penal Code 261. Rape is a serious legal issue, so it is always a felony offense.
PC 261.5 – STATUTORY RAPE
Penal Code 261.5 defines statutory rape as rape conducted on a minor. Whether or if the minor agreed to the sexual act, the law will not recognize the minor's consent to have sex. Statutory rape is a wobbler offense. Many aspects go into the court's decision to classify this as a misdemeanor or a felony.
PC 243.4 – SEXUAL BATTERY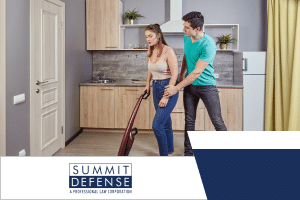 Sexual battery is covered in Penal Code 243.4 of California law. This statute defines sexual battery as touching another person's genitalia against their will to arouse them or trick them into sexual contact. Sexual battery is a wobbler offense. As a misdemeanor, the sexual battery offender faces up to a year in jail. On the other hand, they will serve four years imprisonment for a felony offense.
PENALTIES FOR SEX CRIMES IN PLEASANTON, CALIFORNIA
If you committed a sex crime in California, the court would subject you to many punishments. Each type of sex crime has a varying degree of punishment. However, they follow the same punishment structure similar to other criminal acts.
Sexual offenders are punished with years-long imprisonment and hefty penalty fines. In addition, they are required to submit their profile as sex offenders every year for as long as the law requires it. It is essential to consult with your Pleasanton sexual assault lawyer about your situation, as every sex crime is different on its own.
POSSIBLE LEGAL DEFENSES AGAINST SEX CRIME CHARGES IN PLEASANTON
Various legal defense is available for a defendant. It's essential that you and your Pleasanton sexual assault attorney thoroughly review the facts present in your case to build an effective defense strategy.
Summit Defense lawyers have experience defending clients before state and federal courts. Therefore you may be confident that your case is being handled by a seasoned professional.
Mistaken identity. The defendant may claim a discrepancy in identifying the abuser. However, your party must prove that they were not the person who committed the sex crime before the court dismisses your charges.
The victim gave their consent. If the defendant's party can prove that the victim consented to what was happening at the time of the crime, they might be able to get the charges dropped.
No sexual contact occurred. The defendant can also argue that no sexual contact occurred. This is a hard point to prove, yet it is effective.
Our proficient lawyers at Summit Defense will carefully assess your situation. After gathering the facts in your case, we will create the ideal defense strategy suitable for your case.
WHY DO YOU NEED TO HIRE PLEASANTON SEX CRIMES LAWYER?
Hiring a Pleasanton sex crimes attorney with legal specialization in sex crimes is highly advantageous for you. They are well-versed in this area of criminal defense, and they are updated about local legislation changes. It's of the greatest importance that you seek a competent and knowledgeable sex crime lawyer to represent your case in this matter.
California has stringent laws against sex crimes, so you must employ the best team of attorneys for your case. Most law firms will utilize general legal defenses in your case, but not with Summit Defense. Our group of knowledgeable lawyers will meticulously look at your case and devise the best defense strategy fitting for your situation.
CONTACT SUMMIT DEFENSE AGGRESSIVE AND HIGHLY EXPERIENCED PLEASANTON SEX CRIME LAWYER TODAY FOR A FREE CONSULTATION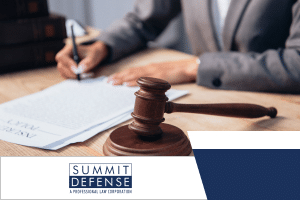 If you are being falsely accused of a sex offense in Pleasanton, CA, don't wait to call Summit Defense. We provide a free consultation with a Pleasanton sex crime attorney.
You may reach us at any time of day or night by dialing 1-866-440-3806 or filling out the contact form on this page. We practice law to safeguard those wrongfully convicted for crimes they did not commit.
PLEASANTON COURT INFORMATION
East County Hall of Justice
5151 Gleason Dr, Dublin, CA
Cases Handled:
This is one of several courthouses throughout Alameda County. As of June 21, 2017, the court location for all in custody arraignments will be , CA 94568 across from the Santa Rita Jail.
‍
Phone:
925-227-6700
Criminal Court Calendar
You can find information about your case online, up to five days in advance on
this calendar.
You can also call the clerk's office between the hours of 8.30am and 2.30pm on (925) 227-6796.
PLEASANTON JAIL INFORMATION
The Alameda County Sheriff's Department runs the Santa Rita Jail, and sets the rules for all visits and other contact with inmates.
Santa Rita Jail
Most people arrested in Pleasanton are taken to this facility on Broder Blvd. in Dublin. This jail houses both men and women, and both pre-trial and sentenced inmates.

Glenn Dyer Jail (GDJ)
This jail is in Oakland and houses exclusively male inmates. It's rare that someone arrested in Pleasanton will be taken here.
Both the GDJ and the Santa Rita Jail are under the control of the Alameda County Sheriff's Office. To find out which jail someone is being held at, you can search for inmate information online here, or call the GDJ on (510) 268-7777.
Driving Directions to Summit Defense's Office in Pleasanton
From West (Castro Valley)