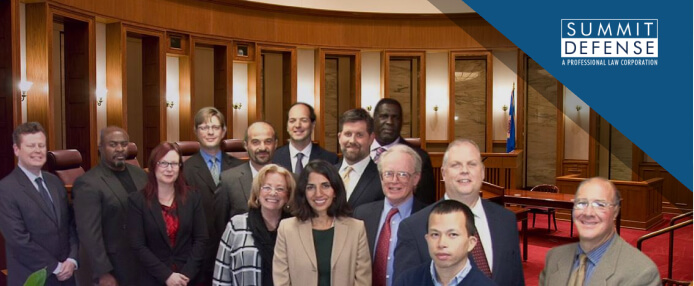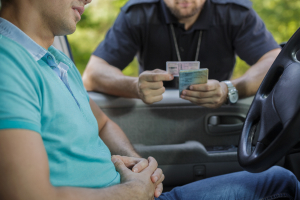 Being charged with a DUI in San Jose, California, can have severe consequences, including license suspension. The process can be complex, and the laws surrounding DUI and license suspension can be hard to navigate without expert legal help from a San Jose DUI lawyer. After a DUI conviction and license suspension by the California DMV, let an experienced DUI attorney guide you through understanding DUI license suspensions.
Learn more about how a skilled San Jose DUI lawyer can help protect your rights and navigate the legal process following a conviction for driving under the influence.
Choose a Skilled San Jose DUI Lawyer When Facing License Suspension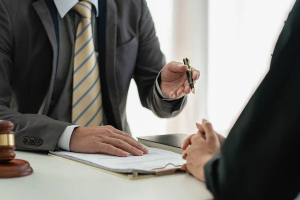 Choosing a skilled criminal defense attorney in San Jose when facing a license suspension is a significant step. A few factors you need to look for when selecting a DUI lawyer include the following:
Experience: You should consider a lawyer who specializes in DUI cases and has extensive experience handling them. Familiarity with local San Jose courts, judges, and district attorneys can also be advantageous.
Track Record: A lawyer's track record can tell you a lot about their capabilities. Look for a lawyer with a history of getting charges reduced or dismissed, winning cases at trial, and successfully appealing DMV license suspensions.
Expertise in California DUI Laws: DUI laws in California are complicated and constantly evolving. An attorney who is up-to-date on current laws, scientific research, and technological advancements (such as breathalyzer technology) is crucial.
Communication Skills: Your attorney should be able to communicate complex legal concepts to you in a way you can understand. They should also be able to communicate persuasively to a judge or jury on your behalf.
Availability: A reasonable DUI attorney should readily answer your questions and inform you about your case's progress. They must have the necessary time and resources to devote to your lawsuit.
Reputation: Look for an attorney with a strong reputation within the local legal community. This could be demonstrated through positive client testimonials, other attorneys' endorsements, or professional organizations' recognition.
Legal Strategy: Your attorney should be able to explain their proposed legal strategy for your case clearly. They should be able to articulate potential defenses and how they plan to fight your charges and DMV suspension.
Remember, our team at Summit Defense is committed to safeguarding your rights and helping you navigate the complexities of DUI cases. We have the experience, expertise, and commitment to providing the representation you need when facing a restricted driver's license or license suspension due to DUI charges.
Administrative License Suspension
When you're arrested for a DUI in California, the California Department of Motor Vehicles (DMV) initiates an administrative license suspension procedure. This automatic administrative action occurs if you fail a chemical test or refuse to take one. The officer confiscates your driver's license and issues a temporary one, valid for 30 days. You have ten days from the arrest to request a hearing to challenge this suspension.
Court-Ordered License Suspension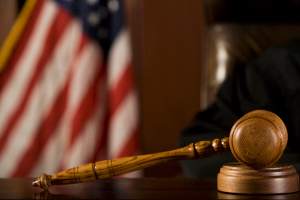 Apart from the administrative suspension, you may also face a court-ordered license suspension if convicted of a DUI in court. This suspension is separate from the administrative one and is usually more severe, with extended suspension periods.
California DUI Laws
Understanding California DUI laws is crucial when facing a DUI charge and potential license suspension.
Blood Alcohol Concentration (BAC) Limits
In California, it is against the law to operate a vehicle with the following BAC levels:
0.08% or higher if you're 21 years old or older.
0.04% or higher when driving commercial vehicles.
Any detectable amount if you're under 21.
Types of DUI Offenses (Misdemeanor vs. Felony)
DUI offenses can be classified as misdemeanors or felonies, depending on certain factors such as previous convictions, injuries, or fatalities involved.
Penalties for DUI Convictions
Penalties for DUI convictions can be severe, including hefty fines, jail time, mandatory DUI education programs, and license suspension.
DUI Convictions and License Suspension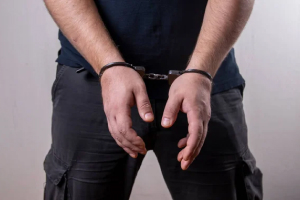 The severity of a license suspension depends on several factors, including whether it's a first or repeat offense and if injury or fatality was involved.
First-Time DUI Offense
A first-time DUI offense can lead to a 6-month administrative license suspension. If convicted in court, you may face a 6-month suspension, with the possibility of restricted driving privileges.
Repeat DUI Offenses
Repeat DUI offenses within ten years can lead to longer license suspensions, typically two years for the second offense and three years for the third.
DUI With Injury or Fatality
The consequences become significantly more severe when a DUI offense involves injury or fatality. Not only can this lead to longer incarceration periods and higher fines, but the duration of the driver's license suspension can be extended considerably.
A DUI causing injury in California is known as a "wobbler" offense. This means the charge can range from a misdemeanor to a felony, depending on the circumstances. The ultimate charge will depend on the circumstances of the case and the defendant's previous criminal record. A first-time DUI with an injury can lead to a one-year license suspension if charged as a misdemeanor. However, if charged as a felony, the suspension can extend for several years, depending on the severity of the injuries and other circumstances.
These cases often involve complex legal and factual issues, including causation, the reliability of blood alcohol content (BAC) testing, and the extent to which impairment contributed to the accident. As a result, it's crucial to have a skilled San Jose DUI lawyer who can effectively challenge the prosecution's case and fight for your rights. If you're facing a driver's license suspension for drunk driving, reach out to us today for a case consultation.
DMV Hearings for First DUI Offenders
In California, when an individual is arrested for DUI, the arresting officer will confiscate the driver's license and issue a temporary one that lasts 30 days. After these 30 days, the administrative suspension by the DMV begins. However, you can challenge this administrative suspension by requesting a DMV hearing within ten days of your arrest.
DMV hearings are administrative proceedings separate from the criminal court process. The hearing is presided over by a DMV hearing officer, not a judge, focusing exclusively on the circumstances surrounding the DUI arrest.
Sobriety Testing and DMV Suspensions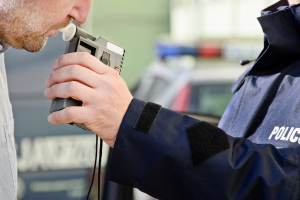 Under California implied consent law, any person who drives a motor vehicle is considered to have given their consent to chemical testing of their blood or breath to determine the alcoholic content. Refusal to submit to sobriety testing can lead to the automatic suspension of your license for one year by the Department of Motor Vehicles under California Vehicle Code Section 23612.
This is separate and distinct from any criminal penalties you may face in court. In other words, even if your DUI case is dismissed in criminal court or you are found not guilty, you can still face a license suspension for refusing a sobriety test. This suspension is immediate and will start before your criminal case is resolved. Additionally, if you decline to undergo a sobriety test, it can be utilized as evidence of your guilt in court.
Refusing a sobriety test also eliminates the chance of a reduced charge. In some cases, a skilled DUI attorney may be able to negotiate a plea bargain to a lesser offense, such as a wet reckless charge, but a refusal makes such an outcome much less likely.
Factors That Could Trigger a DMV Driver's License Suspension for First DUI Offenders
Several factors can trigger a DMV license suspension for first-time DUI offenders. These include:
Having a BAC Over the Legal Limit: In California, the legal limit for BAC (Blood Alcohol Concentration) is 0.08% for drivers 21 years and older. For commercial drivers, the limit is 0.04%. If your BAC is over these limits, the DMV will automatically suspend your license, regardless of the outcome of your criminal case.
Being Under 21 With Any Detectable BAC: California has a zero-tolerance policy for drivers under the age of 21. This means that any detectable amount of alcohol in their system, a BAC of 0.01% or higher, can trigger a license suspension.
Refusing a Chemical Test: As mentioned above, refusal to submit to a breath or blood test can lead to a one-year license suspension, even if you're not ultimately convicted of a DUI.
Causing an Accident While Under the Influence: If you are involved in an accident while you are under the influence of alcohol or drugs, and especially if someone is injured, as a result, you can face a license suspension even if it's your first offense.
Remember, a suspension by the DMV is an administrative action that is separate and distinct from any criminal penalties you may face. However, you may face additional suspension time if you are convicted of a DUI in criminal court. For this reason, having a skilled San Jose DUI lawyer on your side is crucial to help you navigate the DMV and criminal court processes.
How To Get Your License Reinstated
Getting your license reinstated after a DUI-related suspension can be a complex process that typically involves the following steps:
Eligibility Requirements for Reinstatement: You must serve the entire suspension or revocation period and meet all reinstatement requirements.
SR-22 Insurance and Filing Requirements: An SR-22 is a document your insurance company provides to the DMV to prove that you have completed the state's minimum auto insurance requirements.
License Reinstatement Fees: You must pay a reissue fee to the DMV, and any additional court penalties before your license can be reinstated.
Completing DUI Education Programs: First-time and repeat offenders must complete a DUI program before license reinstatement.
Work With Our Seasoned San Jose DUI Lawyer at Summit Defense | Call Us Today!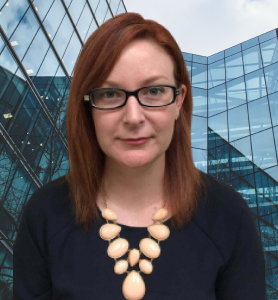 Facing a DUI charge and subsequent license suspension can be daunting, but you don't have to go through it alone. At Summit Defense, our experienced San Jose DUI lawyers are committed to protecting your rights and providing the best possible defense.
Contact us today for a consultation, and let us help you navigate this challenging situation.