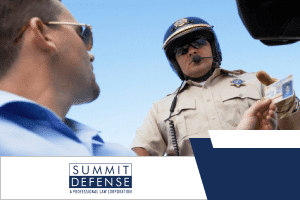 It's hard to tell if your CA driver's license is suspended or not. You can't just ask the DMV because they won't be able to give you an answer unless you have a court order, and even then, this might take weeks.
If you don't want to wait for weeks until your suspended license is lifted, there are other ways of checking whether it was actually suspended or not. This article explains how to check if your California driver's license has been suspended.
The first thing that needs to be done is find out why exactly your driver's license in California was suspended in the first place. There are many reasons why a person may lose their driving privileges, such as DUI (driving under the influence) convictions, failure to pay child support payments, etc. However, whatever the reason may be, we'll explain how you can still get behind the wheel legally for a free consultation.
Learn How Your CA Driver's License Can Be Suspended
A judge and a police officer can take your driver's license away in California. It's critical to understand all these potential scenarios to avoid them.
Under California law, the DMV maintains a demerit point system for careless drivers with California licenses. The number of points assigned by statute for each problem is added to your driving record.
The DMV applies several traffic violation points to a motorist's record for driving ticket convictions or fault collisions under the Negligent Operator Treatment System. The penalty points applied vary, with more severe offenses adding more points and less serious ones costing you fewer.
Moving violations, for example, might earn you one point as well as exceeding the speed limit, failure to obey traffic school rules, or disobeying a traffic officer, for example). Still, more severe moving infractions cost you two points (such as driving a car in an irresponsible manner or DUI). Parking and fix-it tickets are not tracked in this system, so they don't contribute to your score. However, if you get a lot of parking citations, you won't be able to register your car until you pay them.
Keep an eye on your driving record. You will have a suspended license for six months if you receive four demerit points in a 12-month suspension period. You could also be placed on driving probation for a year. The California DMV maintains a public database of each driver's driving history in the state. Depending on the type of infraction, incidents may be recorded for up to 36 months or longer.
But the DMV is only one of the many components of driver's license suspension rules. A court might revoke a California driver's license for various traffic-related convictions. The list includes speeding regulations, reckless driving, DUIs involving alcohol or drugs, hit and run crashes, road rage crimes, and failure to stop at a railway grade crossing. A court may also issue a license suspension for child support arrears as punishment.
If a police officer arrests you for violating California's Admin Per Se (APS) laws, your driver's license can be immediately revoked. The APS laws were created to reduce drunk driving.
Suppose your blood alcohol content is 0.01 percent or more, and you are on California DUI probation, 0.04 percent or more while driving a commercial vehicle, or 0.08 percent or more while driving a non-commercial vehicle. In that case, an officer will immediately suspend your license and seize it at a traffic stop under the APS program. If you refuse to take a blood-alcohol level driving test, the officer may also seize your driver's license.
You Can Check The Status Of Your California Driver's License Online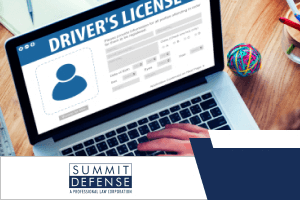 You may discover if your California driver's license has been revoked by visiting the DMV website. You can visit the California Department of Motor Vehicle's (DMV) driver record request page to inquire about your driving history. The pertinent information you record online will include all relevant details. However, it is not considered a genuine document by the department.
From there, you'll need to set up an account. The California license online account is intended to keep your driving record safe and secure. To establish an account, you must supply personal information, such as your:
E-mail address
Driver's license number/ID number
Phone number details
Birthdate
Your Social Security Number (the last four digits)
After creating an account, you can pay to view and print your driver's record. The fee would range from $2, plus a 2.1% service fee if you use your debit or credit card.
After paying, you'll be sent a copy of your driver's record. If you want to print it out, you can do so. This is the only time you may see your driver record while online. If you don't print it out and leave the site, you'll have to pay to look at it again.
Additionally, the address will not display on the screen but will be included in the printout.
You Can Go To The DMV Office To Get The Information
You may get a copy of your driver's record from the California Department of Motor Vehicles (DMV) personally.
You will need to fill out an INF 1125 form at the California DMV office. After that, you will need to provide personal information, then proceed to the following steps to have your license reinstated:
To request your driver's license record, check the box.
Give your California driver's license number and date of birth.
You'll have to pay the fee of $5 for your suspended or revoked license. Then the official driver's record you will receive is official.
You Can Mail A Request Form
This also requires filling out the INF 1125 form with the driver's record required.
After providing your personal information, license number, and date of birth, you mail the form to DMV headquarters:
Department of Motor Vehicles
PO Box 944247 MS G199
Sacramento, CA 94244
The $5 fee must be included in the mailing for your license suspension payment. Then the local DMV office will mail you the official document of the driver's record.
Information On California Driver's Record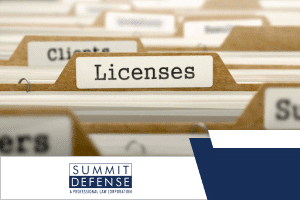 California driver's records show the following information as of March 20, 2019:
Address
Three, seven, or ten years in prison for serious convictions
DMV actions that were taken against the license
The California Vehicle Code 1808 VC requires that any vehicle accidents on a driver's record be recorded.
You get less information than you used to with a driver's record request. You previously received data utilized by the local DMV office within its own systems. However, this data is no longer given.
You Need To Find Out If Your California Drivers License Is Suspended
It's often a good idea to check your driver's record for a license suspension in the following circumstances:
If you were stopped, arrested, or received traffic tickets and want to find out whether your driving license privileges have been suspended; OR
You've had a suspended license and want to check again if it's been reinstated.
If your driver's license has been suspended, it will not automatically return when the suspension has ended.
To automatically reinstate your license in California, the only opportunity you have is to follow a few procedures. Your suspended or revoked license will continue until you follow these steps.
Penalties For Driving With A Suspended License In California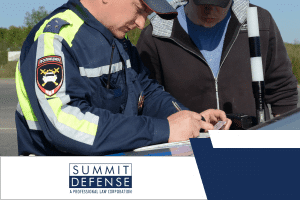 Driving while your driver's license is suspended or revoked in California is a misdemeanor. It is a misdemeanor punishable by up to six months of jail time or fines of up to $1,000.
A suspended driver's license can result in a longer license suspension period. You'll have to wait even longer before your right to drive is restored.
Checking your driver's record may help avoid this. You can learn whether or not your license has been suspended or has yet to be reinstated by checking your record.
Speak With A Criminal Defense Attorney In California To Learn More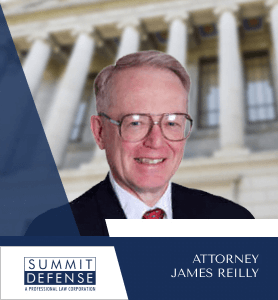 Summit Defense Attorneys can meet with you in one of our locations conveniently located throughout the Bay Area or Sacramento region.
If you cannot visit one of our offices, you may request an in-home consultation regarding a revoked license and financial responsibility. A criminal defense attorney will come to your home or another suitable location for a chat. We will do everything we can to accommodate your schedule.
We're available 24 / 7: call us at 1-800-929-0451 for a free consultation!
Or fill out our website's contact form so we can get in touch with you shortly.