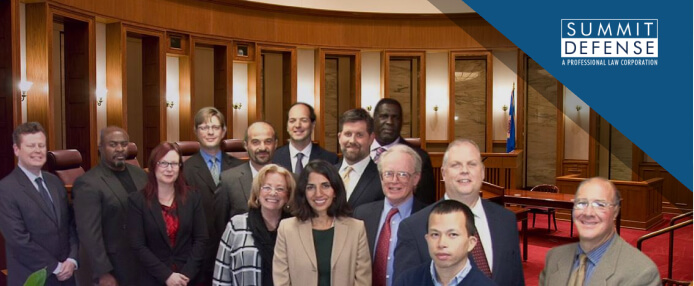 It is nerve-racking to be charged with a criminal offense. You are accused of a crime you didn't do, and you have no other recourse but to defend yourself from such allegations. At first glance, it is overwhelming since you will have to deal with law enforcement. Worse, you'll be detained and placed under police custody for further questioning. The worst part is that you are innocent, but your life seems to turn upside down.
When you are charged with a criminal offense in Burlingame and other surrounding counties, make sure to get legal help from a Burlingame criminal defense attorney. Upon arrest or apprehension from law enforcement authorities, make sure to contact a criminal defense law office and get hold of the services of competent lawyers to defend your rights.
If you live in Burlingame or any part of San Francisco, California, contact Summit Defense. Summit Defense is a criminal defense law firm based in Burlingame which attends to the legal needs of those charged with a criminal offense. Our team of lawyers is experienced in handling criminal defense law cases, and we will do our best to serve your best interests. Call us now at (650) 763-8766 for a free consultation.
WHEN SHOULD YOU HIRE A CRIMINAL DEFENSE LAWYER?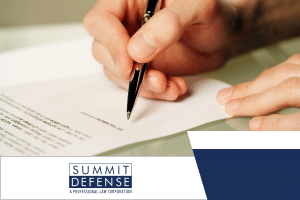 It is never too early to hire a Burlingame defense lawyer to assert your rights properly. Your constitutional right to counsel is fundamental to ensure that your liberty is not in danger of being taken away from you. Criminal defense lawyers can help you immediately upon your arrest. It is thus best to call a Burlingame criminal attorney for legal advice immediately after arrest or upon being charged with a crime.
WHAT DOES OUR BURLINGAME CRIMINAL LAWYER DO?
At Summit Defense, we provide legal representation to those charged with crimes. We defend our clients' rights with full supervision, an aggressive approach, and understanding. We will present viable options for you to fully be aware of the status of your case and the probability of having a favorable outcome. Your criminal charge is not a light matter for us, so we will fully protect your rights in all stages of the proceedings.
To provide a better understanding of how our attorneys practice law, here is a list of some of the things we can do for you:
Prepare the necessary pleadings to answer your criminal charges;
Talk to the members of the court and the prosecution on your behalf on matters relating to the judicial proceedings;
Fully study the merits of your case, your possible defenses, and the allegations in the criminal information filed by the prosecution;
Represent you in all judicial proceedings and ensure that your interests are best served in every decision we make.
We serve our clients with the highest integrity and dignity of our profession. Worry no more! Call Summit Defense now to see how we can help you protect your rights.
WHAT TO LOOK FOR IN A CRIMINAL DEFENSE LAWYER IN BURLINGAME?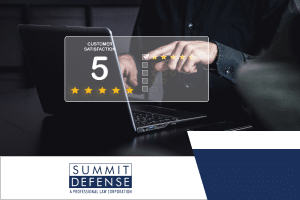 When hiring a criminal defense lawyer, it is vital to always look for someone credible and someone who has proven experience in defending the rights of citizens with criminal charges. When hiring a Burlingame criminal defense attorney, you place full confidence in another professional that your rights are secured. You don't want someone playing around and doing nothing to protect your liberty.
Here are some of the characteristics that you should look for when hiring a defense attorney in California:
Someone who has an aggressive approach to prioritizing your rights above everything else;
Someone with years of handling criminal defense cases, with a proven track record of achieving favorable results for defendants;
A person with proven knowledge of the court system and competence in handling several criminal cases;
Compassionate and understanding towards clients, someone who genuinely cares and is committed to achieving justice.
Call us at Summit Defense for an outstanding legal representation and get hold of the services of a defense lawyer who prioritizes your best interests. Call us at (650) 763-8766 today. We are available 24/7 to answer your queries and make sure that on your end, justice is served.
BURLINGAME CRIMINAL CASES WE DEFEND
If you are charged with a crime in Burlingame, San Francisco, or other parts of California, do not hesitate to contact Summit Defense. Our practice areas include criminal defense, focused on the following crimes:
Violent crimes
Sex crimes
Rape
Child molestation
Child pornography
Theft
Grand theft
Burglary
Driving under the influence (DUI)
Possession of drugs
Domestic violence
Assault
Other felony or misdemeanor charges
We do not limit our practice to the criminal cases listed above. To have further information regarding the criminal cases we handle, visit our website at summitdefense.com or contact us at (650) 763-8766.
HOW CAN OUR BURLINGAME DEFENSE ATTORNEY HELP YOU?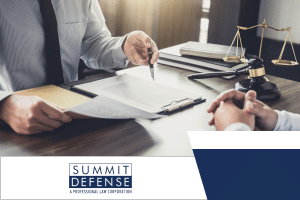 As someone charged with a criminal crime, you might be wondering how a defense lawyer can help you. Criminal defense lawyers are trained to advocate and protect the rights of their clients. The extent of their legal representation is not just inside the courtroom but also covers all negotiations and dealings with the prosecution and other employees of the court. Here are some of the acts that your Burlingame criminal defense lawyer can do for you:
Conduct a complete evaluation of all your criminal charges. This evaluation is done by looking at the merits of the complaint or information filed against you. You do not have to worry about your options since your lawyer will study all the angles of your case and how you can obtain an acquittal.
Obtain all the necessary evidence to prove your innocence and refute the prosecution's evidence. This includes looking at the manner of your arrest and if there are lapses from law enforcement.
Provide legal advice in all your actions. You can somehow be flustered because of the circumstances surrounding your case. The uncertainty of losing your freedom can bring you stress, and this does not have to be the case if you have legal counsel always giving you advice on the next steps to take.
Fully update you on the status of the proceedings. There is no need for you to waste time following the court's daily proceedings. Your lawyer will keep you updated on what is going on so you can be at ease knowing that your interests are being represented in all hearings and engagements with the court.
Assert damages for the wrongful charges. Being involved in a criminal case does not only take a toll on your mental health, but you also incur costs that would not have been the case if the proceedings did not push through. Your lawyer can seek damages on your behalf so you can have the means to continue with your life.
WHAT CAN YOU BENEFIT FROM WORKING WITH OUR BURLINGAME CRIMINAL DEFENSE LAW FIRM?
As legal professionals, we fight for your rights, and we make sure that you won't have any criminal record and that your reputation will not be tarnished. Our Burlingame criminal defense attorneys have always vied for and attained excellence in all cases they handled. Here are some of the benefits that you'll get if you choose to work with us:
Clean track record. We not only take pride in obtaining favorable results for our clients, but we also have a good reputation in all our dealings with the courts, the prosecution, and all our clients.
Reputation for excellence. We do not settle for anything less when providing legal representation for our clients. There is no room for mediocrity in our law firm.
Diverse team. We are proud to have team members from different backgrounds. We welcome people of different cultures. As such, we allow ourselves to be more compassionate and understanding of the needs of our clients.
Professional and lawyers with the utmost integrity. Our Burlingame criminal defense attorneys swore an oath to defend the rights of the oppressed, and this is what we continuously achieve in our years of practice.
BURLINGAME CRIMINAL DEFENSE FAQS
HOW DO DEFENSE LAWYERS GET CASES DISMISSED?
The prosecution aims to prove the accused's guilt beyond a reasonable doubt in criminal cases. Defense lawyers aim to strengthen the presumption of innocence of the accused and prove that the evidence presented does not prove the accused's guilt beyond a reasonable doubt. This leads to the dismissal of the case.
DO I NEED A CRIMINAL ATTORNEY EVEN IF I AM INNOCENT?
Yes. You'll need a criminal attorney to continuously defend your rights against malicious charges and fully establish your innocence. Your rights are too precious to be left only to the hands of someone who is not knowledgeable.
IS IT POSSIBLE TO HAVE MY CRIMINAL CHARGES REDUCED?
Yes. There is a plea bargaining process wherein both parties engage in a give and take negotiation. The clients of criminal defense attorneys may agree to plead guilty and accept lesser charges.
WILL MY CRIMINAL CASE GO TO TRIAL?
Whether your criminal case proceeds to trial or not depends on the strength of the prosecution's evidence. Such evidence can be overcome through good arguments and counter-evidence to prove your innocence and dismiss the charges against you. This is done through the help of a criminal defense attorney.
CAN I HAVE MY CASE CLEARED FROM MY RECORD?
The California Penal Code provides a defendant who has fulfilled the conditions for probation to request that their plea of guilty be removed from their criminal record. Such an act by the court is done in the interest of justice.
WILL THE PUBLIC SEE MY RECORD?
The criminal record of a person is not considered of public record. However, certain entities like public utilities, law enforcement, and other organizations that serve public interests may have access to such records.
HOW MUCH DOES A CRIMINAL ATTORNEY COST?
It is crucial to gauge litigation costs and the benefits of hiring an attorney, which alleviates the stress of going through judicial proceedings. A criminal defense attorney in California usually has an hourly rate of $250. Total attorney's fees range from $1,000 to $6,000. Call Summit Defense now for more information regarding the costs of hiring a criminal attorney.
FINDING A CRIMINAL LAWYER NEAR ME | CONTACT SUMMIT DEFENSE TO SPEAK WITH OUR BURLINGAME CRIMINAL DEFENSE LAWYERS FOR A FREE CONSULTATION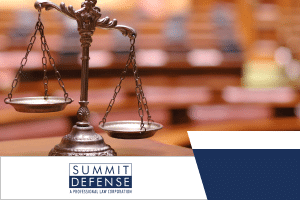 If you're looking for a Burlingame criminal defense lawyer, look no further than Summit Defense. Summit Defense is a criminal defense law firm based in Burlingame, California. We answer clients' legal needs from Burlingame, the San Francisco area, and the rest of California.
Being charged with a crime is never easy, and we want to assure you that your case will not be in vain. In need of legal counsel to defend your rights? Call us now at Summit Defense for a free consultation at (650) 763-8766. Fill out our contact form, and we'll be more than happy to answer your queries.
Burlingame Court Information
Hall of Justice and Records
400 County Center, Redwood City

Cases Handled: All criminal cases in San Mateo area

Traffic Division Southern Branch (Annex)
500 County Center, Redwood City on the corner of Hamilton Street and Middlefield Road

Cases Handled: Traffic offenses

BURLINGAME JAIL INFORMATION
Maple Street Transitional Facility
This is the jail where all inmates in the San Mateo/Burlingame are received and processed. Some prisoners will stay here if they remain in custody. There is also a women's facility here.
Maguire Correctional Facility
This facility is where male inmates are often sent after booking at Maple Street Transitional Facility.
Driving Directions to our Office in Burlingame
From the North (Millbrae)

From the East (Foster City)

From the West (Hillsborough)