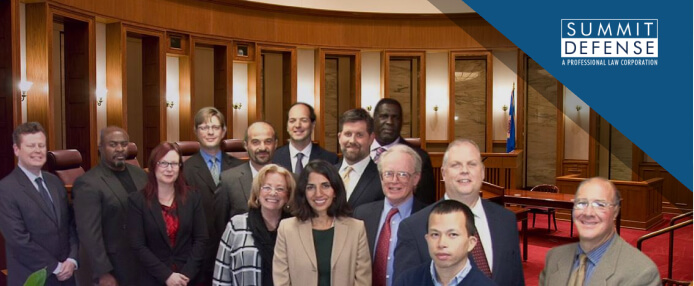 Being charged with a criminal offense affects all aspects of life. An arrest because of criminal charges can have a devastating effect on one's life. One's liberty is a precious right that should be protected from abuse and wrongful accusations.
A person's livelihood is disrupted. Family relations can be negatively affected. People can lose their jobs when accused of a crime, even if they are acquitted. The damage to one's reputation can take years to repair. These are just some of the consequences when accused of a criminal offense.
Having an experienced criminal defense attorney to handle your case when facing criminal charges is crucial. California criminal defense law is very complex. Extensive knowledge of this area of law is essential in achieving a positive outcome. Our law office handles clients from San Rafael, California, and the San Francisco Bay Area. Our legal team is experienced in handling a variety of criminal offenses, from misdemeanors to felony charges at the state and federal levels.
Call the San Rafael criminal defense attorneys at Summit Defense for a free consultation today!
SAN RAFAEL CRIMINAL DEFENSE CASES WE HANDLE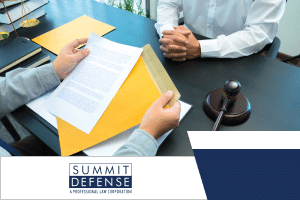 Summit Defense caters to the needs of several clients charged with criminal offenses. We understand that criminal cases are overwhelming since the risks of arrest and conviction can change one's life forever. Avoiding the consequences of a criminal conviction is our primary goal in every case we handle. Our San Rafael Criminal Defense Attorneys can help you retain your freedom and honest reputation.
The following are some of the cases that our San Rafael defense lawyer handles:
DUI/Drunk Driving
Sex Offenses
Embezzlement
Domestic Violence
Drug Crimes
Theft Crimes
Regardless of whether such a charge is a misdemeanor or felony, our San Rafael Criminal defense attorneys will assist you in all stages of the litigation process. We will make sure that you understand all processes in court.
HOW CAN OUR SAN RAFAEL DEFENSE ATTORNEY HELP YOU?
When facing arrest and being accused of criminal charges, your most viable option is to contact a criminal defense attorney. An attorney is someone who can defend your rights against capricious lawsuits and ensure that you receive the best possible criminal defense. It is crucial to obtain sound legal advice when your liberty is threatened to be taken away.
To enlighten you further, listed below are some of the ways our Pleasanton criminal defense attorneys can help you:
Conduct a thorough investigation of the case to figure out relevant information and have a comprehensive strategy for your defense;
Gather vital evidence to prove your innocence and discredit witnesses of the prosecution;
Negotiate a plea bargain to reduce charges and sentence, depending on the circumstances of your case;
Obtain competent resources from related fields such as psychiatrists or psychologists who can testify about mental illness or disorder which may have been the cause for the commission of the crime; and
Effectively refute allegations by the prosecution to establish innocence.
The list above is not exclusive, and we'll see to it that you get the best possible criminal defense. We know that every case is unique. We handle each case specifically based on its surrounding circumstances. With us, you can be sure of receiving personalized care and attention from our knowledgeable criminal defense attorneys.
WHEN SHOULD YOU HIRE A CRIMINAL DEFENSE LAWYER?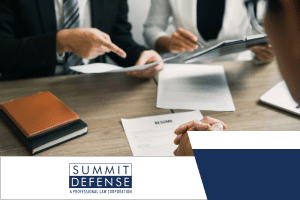 The need for criminal defense arises immediately upon arrest. Hiring a criminal defense lawyer should be the first thing you do when facing jail time. The Miranda rights include the right to counsel, a fundamental right. The law recognizes that citizens should defend themselves through a lawyer when facing criminal charges.
Thus, when you are apprehended or upon obtaining information that a warrant of arrest has been issued against you, contacting a criminal defense attorney should be done immediately to protect your rights and secure your legal representation in court.
WHAT TO LOOK FOR IN A SAN RAFAEL CRIMINAL ATTORNEY?
An accused should have an attorney competent enough to defend his rights to avoid conviction. Justice should be served with the aid of a reputable defense lawyer. As you aim to obtain a favorable result in your criminal case, you'll need to find specific attributes of a lawyer to ensure quality legal service and the achievement of justice. The following are some of the qualities of an excellent criminal defense attorney that you should look for:
Responsive. Being the accused can be overwhelming and worrisome. You are at the risk of losing everything, including your freedom. You'll need someone compassionate enough to answer your queries during the pendency of the proceedings.
Understanding. To defend the rights of an accused also means understanding their situation and perspective. An attorney who understands well the sentiments of their clients can develop a more relevant defense strategy.
Competent. Your criminal defense attorney should build a strong defense against the charges to avoid conviction. You need an expert updated with all the latest legal procedures and successfully argue your case.
Experienced. Only an experienced lawyer who has dealt with complicated cases before can provide a higher probability of success in your case. An attorney who has handled many cases can be a better choice.
These characteristics are just some of the essential qualities you should look for when hiring a San Rafael Criminal Defense Attorney. Call us now at Summit Defense and talk to our San Rafael Criminal Defense Attorney for your free consultation.
WHAT DOES A CRIMINAL LAWYER DO?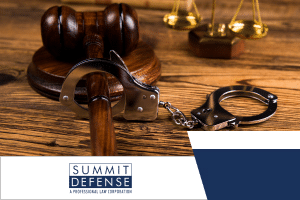 A criminal lawyer takes an oath to defend the cause of individuals accused of criminal offenses and provide them with the best legal representation possible. A criminal attorney does not judge their clients for crimes they might be proven guilty of committing. They represent people through the entire judicial process, from their first hearing to any appeals that might follow after a conviction or sentencing.
A criminal defense lawyer has the main objective of ensuring that their client's right to a fair trial is upheld. They are there to provide you with the highest form of legal representation available. The right to counsel is a fundamental right that should always be protected.
A criminal lawyer must attend all the hearings involving their client, be present at all police interrogations, and examine any evidence or witnesses that might help secure defense for their clients. Since the process of defending someone accused of committing a crime can be complicated, an experienced lawyer will always be needed throughout the entire judicial process.
HOW MUCH DOES A SAN RAFAEL CRIMINAL DEFENSE LAWYER COST?
When charged with a criminal offense, one of the primary considerations is the cost of hiring a lawyer. The usual amount of fees when you hire a criminal defense lawyer is something you will want to know about. Most criminal defense lawyers ask for around $1,500 to $2,500 to provide an initial consultation in California. If you feel that the service is not worth it or the attorney tells you that they cannot help you after this, it is probably best to look for another attorney who can handle your case.
One thing to consider is their record of success. Their success rate should determine how much they are charging. This basis should give an assurance that your money is well spent.
WHY SHOULD YOU CHOOSE SUMMIT DEFENSE'S SAN RAFAEL CRIMINAL ATTORNEY FOR YOUR CRIMINAL CHARGES?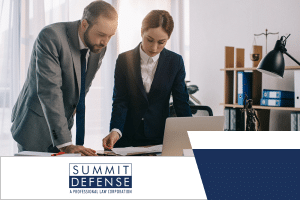 Summit Defense is a law office based in California, catering to clients who need legal representation for criminal defense. Our San Rafael Criminal Defense Attorneys are equipped with the necessary competence and experience in handling criminal charges. Summit Defense San Rafael criminal defense law firm has the following characteristics that set us apart from our competitors:
A Team of Attorneys Closely Working Together. Criminal cases are very complex, requiring a team of knowledgeable attorneys.
Experience in Handling Criminal Charges. With years of handling criminal cases, an attorney should have the necessary competence and experience in this area of law. The years of experience assure clients that their cases are put in the right hands.
Award-Winning Customer Service. The clients should be well-treated, given individualized attention, and kept abreast of the progress of their case. Being charged with a criminal offense is already overwhelming, and you should not have to feel more stressed about the process.
SAN RAFAEL CRIMINAL DEFENSE FAQS
WHAT'S THE DIFFERENCE BETWEEN A MISDEMEANOR AND A FELONY?
A misdemeanor is a crime that is less serious than a felony and for which the punishment typically involves such things as probation, fines, and incarceration in county jail rather than state prison. Examples of misdemeanors are petty theft, public intoxication, and passing bad checks.
A felony is where the punishment is greater than a misdemeanor and generally involves time behind bars or, in some cases, even the death penalty. Examples of felonies are murder, armed robbery, grand theft larceny, and burglary.
IS IT POSSIBLE TO HAVE MY VIOLENT CRIME CHARGES REDUCED?
The court processes allow individuals to use a wide range of defense strategies in their court cases. One of these strategies is plea bargaining. Plea bargaining is where the defendant will agree with the prosecutor to plead guilty to the charges against them in exchange for lesser penalties or reduced charges.
The defendant shall agree to specific terms and conditions for such a plea. Once the defendant has pleaded guilty, the judge will either impose a specific sentence within that agreement or reduce it if they determine that to be fair and just under the circumstances of your case.
WILL MY CRIMINAL CASE GO TO TRIAL?
When the evidence of guilt is strong, the case proceeds to trial. The strength of the prosecution evidence is determined by the District Attorney, who analyzes the evidence to determine if they can prove guilt beyond a reasonable doubt.
If the District Attorney believes that there is strong evidence of guilt, he will proceed by filing felony charges against you. It is in your best interest to immediately contact an experienced criminal defense attorney because defending against these allegations could be complicated.
SHOULD I SPEAK WITH A POLICE OFFICER AFTER MY ARREST?
No. It is essential to remember your constitutional right to remain silent upon arrest. Even without the benefit of having counsel present, it is wise to refrain from making any statements regarding your case. Anything you say can be used against you in court.
SHOULD I STILL HIRE A CRIMINAL ATTORNEY EVEN IF I AM INNOCENT?
Yes. By hiring a criminal defense attorney, you'll have the opportunity to explain the details of your case in private without worrying whether or not the cop is listening. You will have an advocate who can ensure you are treated fairly by the system. An attorney will ensure the protection of your rights.
SHOULD I ACCEPT A PLEA BARGAIN IF THE PROSECUTOR OFFERS ME ONE?
One should know of their innocence or guilt before they decide to accept or reject a plea bargain. A defendant should keep in mind that there is no room for negotiation with the prosecutor. Negotiations can occur only after an investigation but before the prosecution office files any formal charges. Before accepting any plea agreement, one should seek advice from their criminal defense attorney about what to expect regarding sentencing and penalties.
FINDING A CRIMINAL LAWYER NEAR ME | CONTACT OUR SAN RAFAEL CRIMINAL DEFENSE LAWYERS FOR A FREE CONSULTATION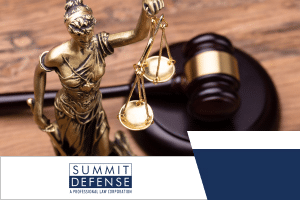 For a free consultation, contact Summit Defense now at 1 (866) 903-3141. Summit Defense is a Criminal Defense law firm based in San Rafael, California. We offer legal advice to those charged with a criminal offense, wanting to protect their liberty and prove their innocence. Our legal team has years of experience handling criminal and personal injury cases. You may contact us anytime, 24/7.
Court Information for San Rafael
Marin County Superior Court
3501 Civic Center Drive, San Rafael
JAIL INFORMATION FOR SAN RAFAEL/MARIN COUNTY
Driving Directions to Summit Defense in San Rafael, CA