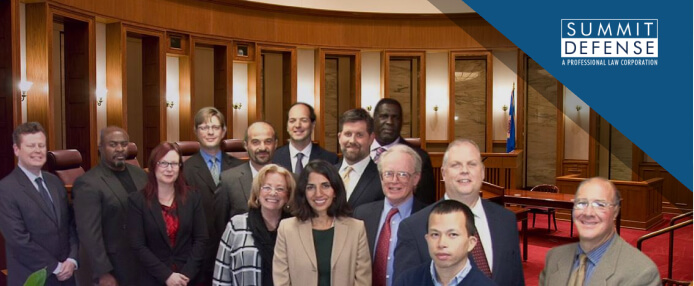 CONTACT OUR TEAM OF DEDICATED AND SKILLED OAKLAND CRIMINAL DEFENSE ATTORNEY
At Summit Defense, we provide over 120 years of cumulative criminal defense experience in both private and public litigation throughout Oakland CA, the San Francisco Bay Area, and all of Northern California.
We understand just how important it is for you to work with a reputable criminal defense law firm that has supported past clients with similar criminal charges that you or your loved one is currently facing. You've come to the right place online to secure a high-quality Oakland criminal defense attorney.
Our Oakland criminal defense lawyers will provide you with the legal advice you need during your free case evaluation. We will always do whatever it takes to help you avoid jail time and obtain your most favorable outcome.
‍Contact us online or call our law offices at 1-866-852-0507 to schedule your free consultation with our criminal defense attorneys today.
OUR OAKLAND CRIMINAL ATTORNEYS HANDLE ALL TYPES OF CASES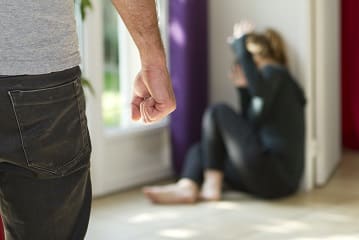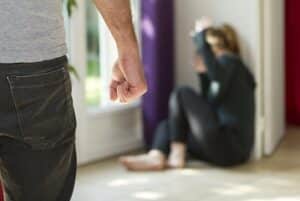 It's always a very stressful situation when you or a loved one is facing criminal charges, and you're going to need expert criminal defense lawyers to take on your case no matter what your criminal record entails.
Our law firm can support you no matter what criminal offense you're currently dealing with, and some of the most common crimes we defend include the following:
Domestic violence cases
Assaults
Assaults with a deadly weapon
Animal abuse
Battery that causes serious bodily injury
Battery of a law enforcement officer
Child molestation/pornography
DUI/DWI cases
Embezzlement
Expungement
Federal cases
Indecent exposure
Hit and run
Marijuana law
Shoplifting and petty theft
Probation violation
Professional and small business licensing
Rape
Prostitution and massage parlors
Sex offender registration
Solicitation
Statutory rape
And much more…
Although public defenders may be possible for you when you're involved with these types of criminal cases, your best bet of having your case dismissed is hiring an experienced legal team with your best interests at heart.
WHAT TO LOOK FOR IN A CRIMINAL DEFENSE LAWYER?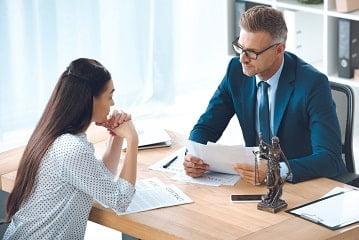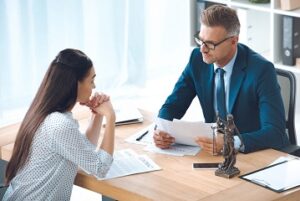 We've been serving Oakland for many years and know the district attorneys personally, so you can count on our legal team to aggressively defend your legal issues. Some of the things you should be on the lookout for when hiring a criminal defense lawyer include:
Look Past Fancy Infographics. There are countless defense attorneys that will utilize all sorts of advertisements to lure people into their law offices, but you should know that a lawyer's services are what truly matter. Your attorney's priority should be to settle your case as efficiently as possible, which means that it's on you to check out their case results and reviews prior to finalizing any decision.
Responsiveness. Time is always a critical factor within all criminal cases, so you'll need an attorney-client relationship that puts your criminal case first and ensures swift legal action. There are many reasons why prompt responses from your criminal defense firm are absolutely critical.
Cost. Some defense attorneys will work on a contingency basis, whereas others will want upfront payments and consultation fees. It's essential to work with criminal defense lawyers that value transparency with their cost of services because hidden fees are something you should be extra cautious about!
Legal Specialization. Ensuring that your defense attorney is qualified to handle your case is essential because there are many specialized areas of interest within defense law that many Oakland criminal defense lawyers may not be experienced within. Criminal charges like DUI/DWI may require a DUI defense lawyer, and domestic violence may also require specific types of criminal lawyers.
Personal Characteristics. Some of the personality traits to be on the lookout for include good communication skills, aggressive, friendly, confidential, personal involvement with your criminal case, and a lot more…
Experience. Having an experienced attorney will always benefit you and your criminal defense charges because this portion of the law requires many years of courtroom knowledge and relationships with law enforcement and district attorneys.
3 REASONS TO CHOOSE SUMMIT DEFENSE AS YOUR AGGRESSIVE OAKLAND CRIMINAL DEFENSE ATTORNEY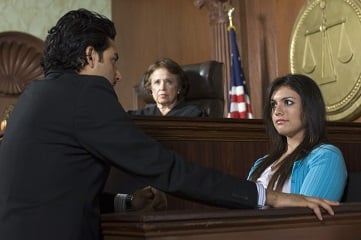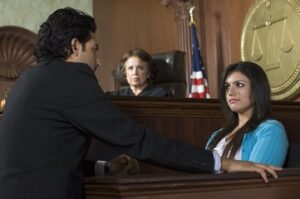 Although there are many reasons why you should choose Summit Defense as your Oakland criminal defense lawyer, the following three reasons are important to keep in mind:
We've Earned Countless Victories In Oakland CA Courts. Our attorneys have an incredible track record of success within Northern California courts, and we've won some incredibly tough cases against hard-nosed district attorneys. Check out our case results page for more information about our past success.
Having The Best Of The Best On Your Side. The defense attorneys at Summit Defense don't back down from a legal fight. So when you hire us, you can rest assured that you're working with the very best law firm no matter what crime you're accused of.
Helping You Know What To Expect After An Arrest. There's no denying that the legal process can be confusing after you've been arrested for a crime, so having legal expert support you through these moments will put you and your criminal record in the best position for a favorable outcome.
BENEFITS OF WORKING WITH US
Our client testimonials will provide a good glimpse into some of the many benefits of working with us, and some of the more common benefits that you should know about include:
A History Of Good Criminal Case Results. We're a successful criminal defense firm because of the countless results we've provided to our clients, and our aggressive approach has developed our reputation for proven defense victories.
Reputation For Excellence. Our law office has become known throughout Oakland, CA for successfully serving our clients with the highest levels of responsiveness and integrity.
We're Trusted Throughout The Community. Our legal team includes former public defenders, super lawyers, and former district attorneys. We also have good working relationships with law enforcement offices throughout Oakland and the entire San Francisco Bay Area.
Our Team Has Three Former Prosecutors. We have over 120 years of cumulative criminal defense experience on both sides of the industry, so we have the talent and insight to handle all kinds of criminal cases.
We're A Multicultural Team. In Northern California, there are countless situations in which defense attorneys need to be able to speak Spanish, and our Spanish-speaking lawyers and staff members will be able to serve people who primarily speak Spanish.
OAKLAND CRIMINAL DEFENSE FAQs
The following are some frequently asked questions oriented around criminal defense law:
SHOULD I HIRE AN ATTORNEY PRIOR TO BEING ARRESTED IF I SUSPECT THAT I MAY BE ARRESTED?
In many situations, it is a good idea to obtain legal representation when you suspect that you'll be arrested, and this type of legal service is referred to as "pre-charge representation".
If you're being investigated or you are certain that you'll be accused of a crime, then hiring a defense attorney to be by your side will support your efforts to eventually obtain a favorable outcome.
WHAT IS GOING TO HAPPEN IN THE FIRST 72 HOURS AFTER I'VE BEEN ARRESTED ON A CRIMINAL CHARGE?
You'll inevitably be taken to jail to be placed in a holding cell when you've been arrested. You'll then be booked and fingerprinted, and then you'll have an opportunity to reach out to a bail bondsman once your bail has been established. If you're not bailed out, you'll be brought into court for an initial appearance. This is when you'll officially figure out what charges are filed against you and whether or not you'll be released from custody.
The District Attorney has only 2-3 days to file charges against you when you are in custody. It will be absolutely critical that you reach out to our attorneys so we can represent you during these initial court hearings and hold the Oakland CA court system fully accountable.
IS IT EVER POSSIBLE TO HAVE VIOLENT CRIME CHARGES REDUCED?
Yes, and there are many unique ways to reduce violent crime charges. Negotiation is always your best strategy for reducing criminal charges, and felony charges will entail a Preliminary Hearing in which a judge will determine whether or not the District Attorney has probable cause to charge you with your crimes.
There may be an opportunity for you to have your charges reduced during your Preliminary Hearing, which is another reason why it's so important to hire an experienced Oakland criminal defense attorney to represent you during these types of serious legal troubles. Plea bargaining with violent felonies is relatively not available in Northern California due to state law, but what you can do is negotiate with the prosecutor to re-file for different charges.
Our legal team has close relationships with District Attorneys throughout California and the entire San Francisco Bay Area, which goes a long way in supporting your efforts to have these types of serious charges reduced.
DOES EXPUNGEMENT APPLY TO CHARGES ONLY, OR DOES IT COVER CONVICTIONS AS WELL?
Expungements are directly related to convictions. If you weren't convicted of a crime, then an expungement wouldn't be necessary.
DO MOST CRIMINAL CASES GO TO TRIAL, OR DO THEY SETTLE?
Most criminal cases will result in a negotiation with the District Attorney and won't necessarily go to trial, and there are many scenarios in which it's in a client's best interest to weigh other options besides going to trial.
Negotiating a charge reduction, early probation termination, or dismissal after a year has passed can often be a better route for an individual facing criminal charges instead of going to trial.
However, when the right circumstances apply, the Summit Defense team will be prepared and ready to take your case to trial and ensure that your case is dismissed.
CONTACT OUR OAKLAND CRIMINAL DEFENSE ATTORNEYS TO GET A FREE CONSULTATION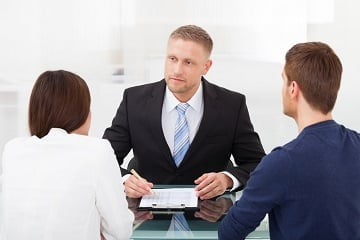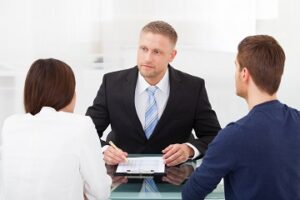 When you or a loved one has been arrested on criminal charges, it's critical to hire a criminal defense lawyer to help you better understand your legal rights and represent you within every appropriate scenario.
The Oakland criminal defense attorneys at Summit Defense have supported countless individuals going through serious legal troubles. Our team will be there for you through every step of these complex and stressful procedures. We understand how legal representation can make or break your freedom and your long-term future, and we take these responsibilities very seriously.
Summit Defense
Average rating:
5 reviews
Jul 17, 2019
Charge:
domestic violence
Thank you Collin and Rabin for all your tireless work. I can imagine dealing with me was difficult. I am glad I found you.
Nov 1, 2017
Best criminal lawyers in Oakland. My case went to trial and I cant imagine where I would be without their help. Jim Riley is a genius and was always clearly the most knoweldgeble person in court. Obviosly I am very happy with the result.
Nov 1, 2017
Charge:
Domestic Violence
Can't speak highly enough of Rabin Nabizadeh. Attentive, calm and very good at his craft. Managed to handle my severe anxiety and, at the end, get the case dismissed on the day of trial. Highly recommend.
Oct 7, 2017
About a year into fighting a DUI, my attorney got ill and recommended Rabin Nabizadeh to do the trial.  I had pretty much refused to do any tests and wanted a dismissal in the case.  Mr. Nabizadeh was absolutely relentless and convinced 12 jurors to find me not guilty.  Years later, we are friends on Facebook.
Aug 27, 2017
I will never forget the call I got about my son's arrest for murder.  Having never been through anything like that, I relied on my business lawyer for a referral and he immediately called Mr. Riley.  Within minutes of meeting him, I knew I was in good hands as he was able to provide much needed perspective.  Mr. Riley was able to reduce the bail (was set at one million) and after almost two years, resolve the case with no additional jail and an eventual dismissal.  Collin Moore and the rest of the gang were amazing and always available.