CONTACT A TEAM OF AGGRESSIVE SAN FRANCISCO CRIMINAL DEFENSE ATTORNEYS TODAY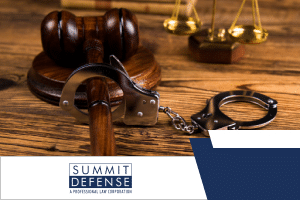 Summit Defense is widely recognized throughout the national criminal defense industry as a leader in criminal law. We pride ourselves on providing legal counsel for a whole variety of criminal matters pertaining to citizens of San Francisco CA and beyond.
Our law firm of San Francisco criminal defense attorneys has over 120 years of experience, and we understand how important it is for you or your loved one to hire an experienced criminal defense attorney for your legal advice and aggressive representation. Our skilled criminal law specialists have the legal knowledge and criminal justice system experience to provide you with the legal strategy that leads to a significant victory.
Below we'll be providing a comprehensive overview oriented around how our law office goes about defending clients that are facing criminal charges in San Francisco, and you can always reach out to us online for a free consultation to obtain further legal advice about your unique situation from one of our criminal defense lawyers.
REPRESENTING A WIDE SPECTRUM OF CRIMINAL DEFENSE CASES IN THE SAN FRANCISCO BAY AREA
There's no denying how stressful it can be when you're facing any degree of criminal charges, which is why it's so critical to obtain legal advice from a San Francisco criminal lawyer as soon as you possibly can in these situations. Your freedom and long-term future will many times be in jeopardy when you've been arrested for any criminal charges, but having an experienced defense team that knows the criminal justice system in San Francisco CA will ultimately provide you with your best opportunity for a favorable outcome.
Our team of criminal defense attorneys has helped countless clients in Northern California achieve victories when they've faced all sorts of criminal charges, including cases that involve the following:
Violent crimes
White collar crimes
Property crimes
Battery
Robbery
Burglary
Computer crimes
Felony cases
Misdemeanor cases
Assault
Marijuana law
Probation violation
Cases that involve federal courts
And much more that you can see on our Crimes We Defend page…
As you can most likely imagine, obtaining a favorable outcome when you're accused of any of the above criminal charges is a lot easier said than done. Our attorneys defend clients throughout the Bay Area to the best of our abilities, and our connections with the district attorney, police officers, judges, and prosecutors help us reduce your charges and eliminate your overall chances of jail time.
Our criminal defense lawyers know just how convoluted the criminal justice system is in San Francisco CA, and you can count on our team to provide you with the legal advice that formulates your very best course for legal action within San Francisco County courts.
CALIFORNIA CRIMINAL DEFENSE LAWS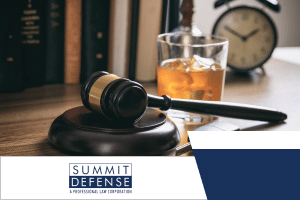 California is a unique state when it comes to a whole variety of legal matters, and criminal law is no different. Check out this link to a California Criminal Defense Law Guide to dive into the specifics about sentencing laws, sentence reductions, expungements, domestic violence laws, drug crime laws, DUI laws, sex crime laws, white-collar criminal law, violent crime law, burglary/theft and a lot more!
The penalties associated with your criminal charges will largely depend upon the unique circumstances permeating throughout your unfortunate incident, which is why you're undoubtedly going to need to speak with a San Francisco criminal defense attorney at our law firm as soon as you can. We're a nationally recognized law office that specializes in criminal defense, and we've supported thousands of clients facing all sorts of criminal matters in Northern California.
When you consider the overall severity associated with a criminal charge conviction in the San Francisco Bay Area, you should always seek experienced legal counsel from a deputy public defender or experienced criminal attorney in a timely manner.
At Summit Defense, we defend clients accused of criminal charges through aggressive representation. We understand how stressful it can be when you've been arrested or accused of any charges; which is why our criminal defense specialists will do whatever is necessary to successfully guide you through the criminal law that applies to your charges and utilize our San Francisco criminal defense experience to obtain your most favorable outcome.
WHAT TO EXPECT FROM OUR CRIMINAL LAW FIRM
Facing criminal charges is always a frustrating and unsettling scenario no matter what specific charges you're dealing with, and this is mainly because you'll be facing a prosecutor that could potentially put you on probation or in jail. The criminal justice system is not always forgiving in San Francisco CA, but our criminal defense attorneys will ensure that you're provided with "white glove" legal services that properly handle every intricate detail of your unique defense strategy.
Our case results will undoubtedly speak for themselves and how we'll develop the foundation of your course for legal action, and you can expect the following when our attorneys are representing you or your loved one:
Direct access to our criminal defense lawyers, who will provide you with the personal attention and overall legal services that you require at your convenience.
Top-notch protection during interviews with investigators, police officers, prosecutors and many other law enforcement agents.
An in-depth case evaluation that identifies the strengths and weaknesses of your defense, which becomes the foundation for your legal strategy.
Access to our many important resources, including private investigators, forensic investigators, and many other professional specialists to counteract a prosecution's case and group of expert witnesses.
A comprehensive review of lab processes, lab results, potential errors in chain of custody of evidence, and more thorough scientific analyses.
A review of the conduct of police officers within your case, which can potentially identify any misconduct or rights violations.
Interviewing any witnesses that will support your defense.
Identifying possible suspects that committed the criminal act and obtaining your acquittal.
All of our criminal law specialists in the San Francisco Bay Area take our legal representation duties very seriously, so you can be rest assured that you'll be treated with compassion and respect. We help clients accused of all sorts of criminal cases, including violent crimes, white-collar crimes, domestic violence cases, drug offenses, sex crimes, theft crimes, violent crimes, and much more.
Never undergo an interview with law enforcement officers without having your legal counsel present with you to protect you and your defense strategies!