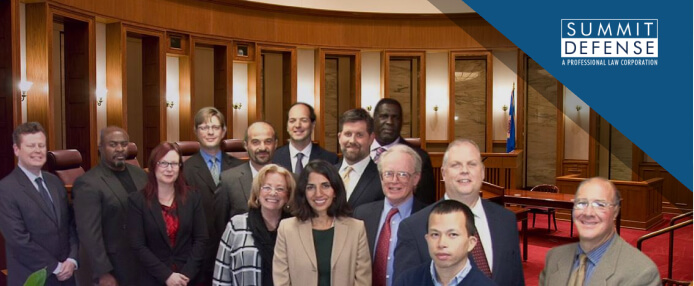 San Rafael Domestic Violence Attorney
False accusation of domestic violence is uncommon during a divorce. However, if you are charged with this crime, you'll be punished gravely. In this case, you will need the help of a San Rafael Domestic Abuse Attorney.
If you are charged with domestic abuse, you are required by the law to spend long years in prison. In addition, you also have to pay an excessive amount for penalty fines. But, you can avoid these serious penalties by hiring an experienced San Rafael domestic violence defense attorney.
Summit Defense has been a dedicated criminal defense law firm helping people in need since 2006. We are familiar with the dangers of false domestic accusations. With our experience and dedication, we'll fight hard to help you get back on your feet again. Call us today!
HOW CAN OUR DOMESTIC VIOLENCE LAWYER HELP WITH YOUR DOMESTIC VIOLENCE CASES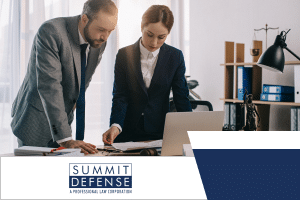 Our criminal defense lawyer at Summit Defense is well-versed in criminal defense law. We provide sound legal advice and helpful case analysis. Here are some ways Summit Defense can help you with your domestic or spousal abuse case.
In-depth case analysis. We'll provide you with a thorough case analysis at our firm. We'll study your case carefully and do our best to help you get the best possible result in court.
A group of lawyers working together. Our team of lawyers is experienced in different areas of criminal defense law. This will come in handy when we're fighting your case in court. We can provide a solid defense by using our combined knowledge and skills.
Helping victims collect evidence for their case. Our San Rafael domestic violence lawyer can help you gather evidence to support your case. We will not let you suffer from improper domestic violence charges. Solid evidence will give you a better chance of winning in court.
Vast knowledge of the local laws. We have extensive knowledge of the local domestic violence laws. Summit Defense lawyers know the ins and out of the legal system and use this to help you have your charges reduced or dropped.
 Award-winning case handling. We handle our domestic abuse cases with care and caution. We also provide you with the best possible defense for your case.
Moreover, we uphold our attorney-client relationship to the highest standard. We will ensure that we will handle your case with confidence and confidentiality. With Summit Defense, you can rest assured that your case is in the right hands.
WHAT IS DOMESTIC ABUSE?
Domestic abuse is defined in two different California statutes. This crime is covered in Penal Codes 273.5 and 243(e)(1). Understanding these laws is crucial in identifying if your action is a valid form of domestic abuse.
273.5 PC makes it a crime for anyone to harm their spouse or cohabitant. This law defines an intimate partner as the defendant's current or former spouse. The term also extends to the abuser's former and current cohabitant or live-in partner. This law also protects any person whom the defendant dated.
According to this law, domestic abuse is a wobbler offense. This would mean that a defendant can be charged with a misdemeanor or felony offense depending on the court's decision. We'll cover the punishments for each level of crime in later sections.
On the other hand, 243(e)(1) defines domestic battery as violence against a former spouse, fiance, or dating partner. Unlike domestic abuse, the victim doesn't have to suffer from a corporal injury to be considered a domestic battery. Even the slightest form of aggression over an intimate partner is regarded as a domestic battery.
DOMESTIC VIOLENCE CASES OUR SAN RAFAEL CRIMINAL DEFENSE LAW FIRM HANDLES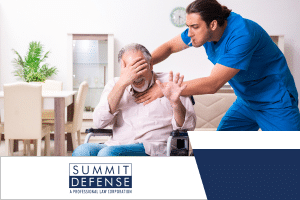 Other than domestic abuse and domestic battery, our team of lawyers also defends clients from other forms of domestic crime allegations. We also protect against false child abuse, elder abuse, and criminal threats.
Summit Defense defends clients in all forms of domestic abuse. This list does not cover our entire areas of expertise. Contact our group of expert criminal defense lawyers now so you can start working together on your case.
CONSEQUENCES OF A DOMESTIC VIOLENCE CONVICTION IN SAN RAFAEL, CA?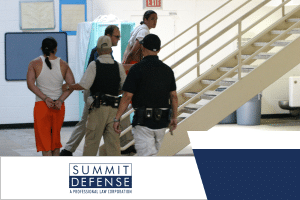 According to 273.5PC, domestic abuse is a wobbler offense. If convicted for a misdemeanor, the defendant will face one year of imprisonment and a maximum penalty fine of $6,000. On the other hand, if they are convicted of felony domestic abuse, they will face up to 4 years of imprisonment and $6,000 maximum fines.
Under 243(e)(1), domestic battery is a misdemeanor offense. Convicted defendants will face one year of imprisonment and a maximum fine of $2,000. Other possible consequences, such as child custody, are available depending on the decision of the court and the nature of the charges.
You must discuss this with your domestic violence attorney to set the right expectations. Awareness of the underlying consequences of a domestic crime is vital to prevent future incrimination. Your San Rafael domestic violence lawyer can present you with numerous legal options you can take to defend yourself from false allegations.
DEFENDING AGAINST SAN RAFAEL DOMESTIC VIOLENCE CHARGES
It's a fact that domestic violence cases are difficult to defend. Domestic attack cases are heinous crimes, and the law does not take these cases lightly. Because of its nature, it can be challenging to prove your innocence in these crimes.
However, with proper legal guidance from Summit Defense, we can build an effective defense against domestic violence charges. Here are some common reasons most domestic abuse defendants use for their cases:
Out of defense. One common reason is to argue that you acted in self-defense. The victim may have provoked you, or you may have acted out of pure necessity.
Out of accident. Another common defense is to argue that the violence was unintentional. You may have acted out of anger but did not intend to hurt the victim.
False accusations. You may also argue that the victim is lying and no domestic abuse was ever done. This is often difficult to do, but with the help of Summit Defense, we can work to build a compelling defense case for you.
Another person caused the abuse. It is possible to argue that the victim was abused by someone else and not you. This can be not easy to prove, but with the help of Summit Defense, we can work to find the proper evidence to support your case.
IS DOMESTIC ABUSE A FELONY?
As mentioned earlier, domestic abuse is a wobbler offense. This means that it can be charged as either a misdemeanor or felony. The court's decision will depend on the severity of the crime, the past criminal record of the defendant, and other aggravating factors.
Other classifications of domestic attacks, such as child and elder abuse, have also been classified as a wobbler. In addition, making criminal threats and stalking are also classified under the same category.
It would be best to seek the professional opinion of an experienced domestic violence attorney in these cases. They can help you understand your case and inform you of the possible consequences you might receive if convicted.
WHY CHOOSE SUMMIT DEFENSE FOR YOUR DOMESTIC VIOLENCE CASE IN SAN RAFAEL, CALIFORNIA?
Summit Defense is a leading domestic abuse defense firm in San Rafael, focusing primarily on violent crime cases. We are composed of expert criminal defense lawyers who have extensive knowledge in the field. This allows us to offer exceptional legal advice during each case's process.
We also provide free consultations for our potential clients. On top of that, Summit Defense has hundreds of positive client testimonials that we can show to prove our track record of success in handling these types of cases.
Summit Defense is a well-recognized law firm that specializes in domestic violence law. We have a cumulative 120 years of experience defending clients in San Rafael and know what it takes to win these cases.
Our team of dedicated lawyers is passionate about fighting for the rights of the accused. Our goal is to provide every client with the best legal representation possible.
DOMESTIC VIOLENCE ATTORNEY NEAR ME | CONTACT SUMMIT DEFENSE TO SPEAK WITH A SAN RAFAEL DOMESTIC VIOLENCE LAWYER FOR A FREE CONSULTATION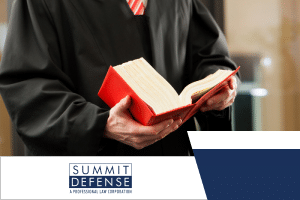 Contact Summit Defense experienced attorney if you have been falsely accused of domestic abuse in San Rafael. Our skilled domestic violence attorneys in San Rafael will battle to get your charges dropped and your future protected. Summit Defense attorneys provide free consultations, so please feel free to contact us immediately.
We have offices around California, such as San Francisco, Sacramento, Pleasanton, San Jose, and Redwood City.
You may reach our law firm at 1-866-440-3806. You can also submit your case data using our online contact form.
Court Information for San Rafael
Marin County Superior Court
3501 Civic Center Drive, San Rafael
JAIL INFORMATION FOR SAN RAFAEL/MARIN COUNTY
Driving Directions to Summit Defense in San Rafael, CA