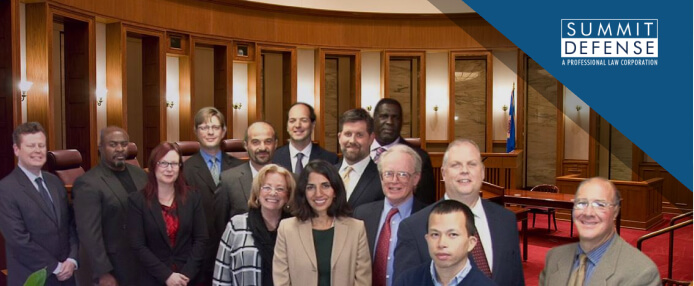 Sex crimes include child molestation, sexual battery, public nudity, and other sex violations. These crimes are dealt with seriously in California. Being arrested for such a severe sex offense can completely derail a person's life. Summit Defense aims to keep a person out of jail or protect a person's reputation and clean criminal record.
A Summit Defense San Rafael Sex Crime Lawyer has always been dedicated to defending individuals accused of state and federal scandals. We are also proud to say that Summit Defense has received an "A+" rating from the Better Business Bureau for providing superior customer service to its clients for the past six years.
If you have been wrongfully accused of a sex offense in San Rafael, California, contact Summit Defense to speak with one of our San Rafael sex crime lawyers.
PENALTIES FOR SEX CRIMES IN SAN RAFAEL, CALIFORNIA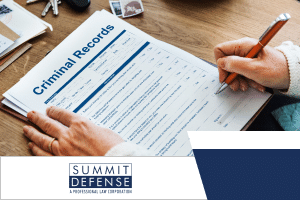 Sex crimes in San Rafael, California have severe consequences. That is why you need the most expert, assertive, and skilled San Rafael sexual assault lawyer on your side.
If you are convicted of a San Rafael sex crime, you will face additional penalties. A guilty plea has the following consequences:
Incarceration in California state prison or county jail;
Register as a sex offender in California for a lifetime;
Difficulty in the expungement of a sex crime conviction;
 Prohibition on firearm possession;
Some requirements to reveal a conviction on job applications;
Deportation;
Fines;
Probation;
Community service;
Court fees;
A strike on your criminal record.
COMMON SEX CRIMES THAT WE DEFEND IN SAN RAFAEL, CA
Rape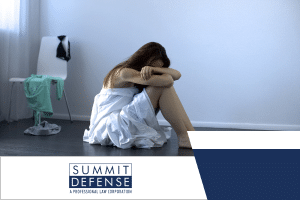 Rape happens when a person cannot consent because they are incapacitated, involuntary, or drugged up.
Under California Penal Codes 261 and 262, there are numerous rape offenses. The following cases may be classified as rapes:
Rape by force. It happens when someone has completed the intercourse through force, violence, or threat of retaliation.
Rape at a concert. It happens when a sexual assault occurs by a group of persons, whether or not that person had intercourse with the victim.
The rape of a drunken person occurs when the victim has consumed, taken, or been given drugs.
Rape of a person who is unconscious. It happens if the victim cannot resist because they are unaware of the nature of the act at the time.
Sexual assault of a disabled person. This happens if someone is having an affair with a person who has a mental problem, a physical impairment, or a mental disability that prevents them from legally consenting.
Violation by deceit occurs when someone deceives the victim, either by withholding facts from her or convincing her that they married each other.
Rape of a spouse. This occurs when someone is having sexual intercourse with a spouse against the person's will or without consent.
Indecent Exposure
It is an offense under California Penal Code 314 to engage in 'indecent exposure.' Indecent exposure refers to willfully exposing your genitals to someone either for your own sexual gratification or to offend the other person sexually. It is also considered an offense to ask or assist someone else to do this.
This is considered a more severe charge than lewd conduct in a public place – and a conviction will result in an obligation to register as a sex offender.
Child Molestation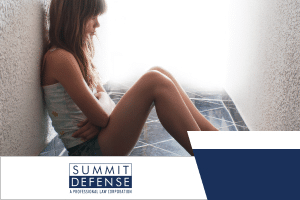 Several offenses cover child molestation under Sections 288 and 289 of the California Penal Code. It is considered molestation of a child to commit sexual acts such as oral copulation, penetration, or intercourse with a juvenile. It can also be considered molestation to touch a child for sexual gratification, even if the touching does not happen in the genital area. Furthermore, having a juvenile expose themselves or an adult exposing themselves to a juvenile for sexual gratification can also be considered molestation.
Several offenses involve communicating with juveniles, such as sending or showing harmful material to them, communicating with a juvenile with intent to commit a felony, or arranging a meeting to engage in lewd activities.
In many of the offenses under this part of the Penal Code, the age of both the juvenile and the defendant and the kind of act committed can significantly change the level of seriousness of the offense.
Child Pornography
Under California Penal Code 311, child pornography is defined as material that contains a visual depiction of a minor engaging in or simulating sexual conduct.
Possession of child pornography is a wobbler offense (can be charged as a felony or misdemeanor). The offense level will almost always depend on the number of images you are alleged to possess and the age range of minors depicted, though the county in which you are arrested will play a role in the level of offense. For example, the Santa Clara District Attorneys' office is far more likely to file felony charges than Alameda or San Francisco.
The maximum penalty for child pornography possession is three years in state prison. Regardless of the sentence imposed, California penal section 290 requires a lifetime sex offender registration if you are convicted of possessing child pornography.
Sexual Battery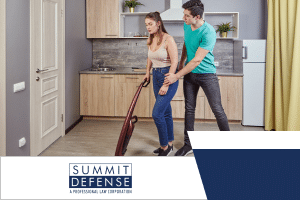 Sexual battery is an offense under Penal Code 243.4 in California. This offense is sometimes called 'sexual assault' and concerns the unwanted touching of a person's 'intimate parts' for sexual arousal, gratification, or abuse.
Different kinds of touching – for example, through clothing versus bare skin – are treated with different levels of seriousness under the law. However, minor sexual battery is still regarded as a sex offense. This means that a conviction has severe consequences and can include the requirement to register as a sex offender.
Statutory Rape
Statutory rape refers to sexual intercourse with anyone under the age of 18. The term statutory means that knowledge of age is not a relevant element of this crime. It is a Strict Liability crime, wherein the mental state is not an element of the offense.
Having sex with someone under 18 is a crime in California under Penal Code 261.5. The law refers to this offense as 'unlawful sexual intercourse,' but it is commonly referred to as statutory rape. This offense generally covers those cases where both parties agreed to have sex and did so willingly but where at least one of the parties was underage.
It is an offense to have sex with someone under 18 in California because that is the 'age of consent.' This is because the law considers all people under 18 unable to consent to have sex. This does not mean that a person under the age of 18 cannot agree to have sex with someone – they can and do, and it happens all the time. Instead, being old enough to have the capacity to consent to sex is a legal concept.
Failure to Register as a Sex Offender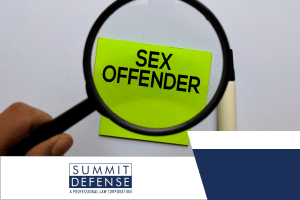 Anyone convicted of a sex offense in California or Federal court needs to register as a sex offender. These include almost all rape offenses, child molestation offenses, child pornography offenses, and offenses of lewd conduct. There are very few offenses excepted from this rule. But if an alternative charge is available in your case, we will do everything possible to have the alternative filed so you are not exposed to registration. If you have been charged with any sex offense, you should immediately contact a San Rafael sex crimes attorney to determine if a conviction would expose you to lifetime registration.
Under California Penal Code 290 to 290.024, registration of sex offenders is required for life, as long as offenders are living, working, or going to school in the state. Under the Federal law – the Sex Offender Registration and Notification Act – all people convicted of registerable sex offenses in Federal courts must register in the jurisdiction where the conviction occurred. Further, as long as an offender is living in, working in, or going to school in California, the state requirements for registration will apply to both state and federal offenses, and an offender will have to register for their entire life.
OUR LEGAL STRATEGIES FOR DEFENDING SEXUAL CRIME CHARGES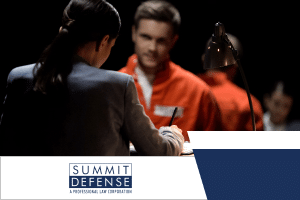 Sexual allegation necessitates immediate intervention and an independent investigation for those victims of these criminal charges. We at Summit Defense laid our legal strategies for defending our clients from sexual accusations.
Among our strategies for defending against sex misdemeanor charges are the following:
We can negotiate with law enforcement
Law enforcement officers take sex offenses seriously, and interrogation occurs after apprehending the perpetrators. With our help, we can convince the police to drop a sex misdemeanor protection case by presenting the story of our clients.
We can conduct a private investigation
Some accusers misunderstand the situation, or more likely, they identify the wrong person, and sometimes they lie.
In California, a "plea bargain" usually occurs to let both the prosecution and the defendant avoid the uncertainty and expense of the trial.
Pleading guilty can help the defendant avoid imprisonment or keep the defendant from registering as a sex offender for life.
If the defendants are found guilty of sexual crimes, they have the opportunity to present "mitigating factors" during sentencing.
These factors include:
You have no prior criminal record.
You acknowledged your fault voluntarily before the arrest or at the criminal process's early stage.
You made restitution to the plaintiff.
You wrongly thought your action was legal.
You did a satisfactory prior performance on parole or probation.
WHY SHOULD YOU CHOOSE SUMMIT DEFENSE?
There are many reasons why you should choose Summit Defense as your San Rafael criminal defense lawyer. The following three reasons are essential to keep in mind:
We've Earned Countless Victories In California Courts. Our attorneys have an incredible track record of success within Northern California courts, and we've won some incredibly tough cases against hard-nosed district attorneys. Check out our case results page for more information about our past success.
Having The Best Of The Best On Your Side. The criminal defense attorneys at Summit Defense don't back down from a legal fight, so when you hire us, you can rest assured that you're working with the very best law firm no matter what crime you're accused of.
Helping You Know What To Expect After An Arrest. There's no denying that the legal process can be confusing after being arrested for a crime. So having legal expert support you through these moments will put you and your criminal record in the best position for a favorable outcome.
We learned how essential it is for you or a loved one to hire a seasoned criminal defense attorney for legal assistance and aggressive representation in the court. Our experienced criminal law professionals have the legal expertise and judicial system experience to provide you with a legal strategy that will result in a huge triumph.
CONTACT AN AGGRESSIVE AND HIGHLY EXPERIENCED SAN RAFAEL SEX CRIME ATTORNEY TODAY FOR A FREE CONSULTATION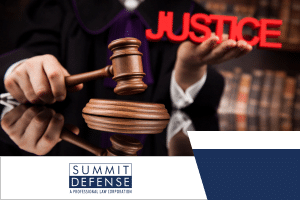 It would be best if you indeed have an AGGRESSIVE and HIGHLY EXPERIENCED team to defend you from the start through the court. A senior criminal defense lawyer leads the Summit Defense team. So we understand how these cases are prosecuted.
It indicates that we are in the best position to protect you against authorities and prosecutor attacks. Our goal is always the complete dismissal of charges, and we will go to any length to achieve that goal with your case. You unquestionably require our LEGAL ADVICE assistance straight now!
We can provide you with a free consultation with our experienced sex crimes lawyer at any time of day or night by calling 866-560-4276.
Court Information for San Rafael
Marin County Superior Court
3501 Civic Center Drive, San Rafael
JAIL INFORMATION FOR SAN RAFAEL/MARIN COUNTY
Driving Directions to Summit Defense in San Rafael, CA