According to the FBI there is a burglary every 15 seconds. In San Jose alone there are roughly 4,000 burglaries every year, which equates to more than 10 per day. With permission from the San Jose Police Department, we have condensed the tips from their burglary prevention resource page into an easy-to-read overview as well as an infographic that will help you keep your home from becoming a target.
According to the San Jose PD, Burglars are looking for easy targets. They need homes that they can get in and out of quickly and that allow them to do so undetected.
Jump to the Infographic Version >
Key Principle: Convince Would-be Thieves that Your Home is Too Difficult to Burglarize
Lighting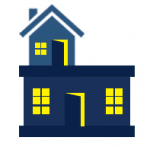 Make Sure Your Home is Well Lit
Eliminate Dark Areas Outside the Home
User Timers on Inside Lights so it Appears You Are Home
Add Motion Sensors to Outdoor Lights
Doors

FACT: According to the FBI 30% of burglaries are "unlawful entry," meaning the intruder gains entry without breaking in, usually through an unlocked door.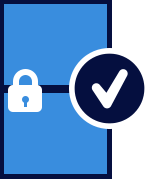 Keep your Doors Locked!
Back Doors and Windows are Favorite targets for thieves.
Never leave house keys under doormats, mailboxes, or other "secret" hiding places – burglars know where to look for hidden keys.
Use High Quality deadbolts with at least 1 ½-inch throws (the bar) on All Exterior Doors.
Install a peephole in your main entry door.
Don't open the door for people you do not know.
If someone claims to be from a utility company or public agency such as PG&E or the water company ask for ID. It is rare for such an organization to knock on your door unannounced.
For extra security with sliding glass doors place a piece of wood in the lower track for extra security.
Keep your garage door closed and locked.
Make sure locks on doors are secure, replace if needed.
Windows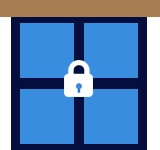 Secure all Windows!
Check all locks on windows and replace them with secure devices if necessary.
If Windows need to stay open for ventilation, use a blocking device. Make sure Windows can be unblocked in case of fire.
Add Curtains to All Garage and Basement Windows.
Alarm Systems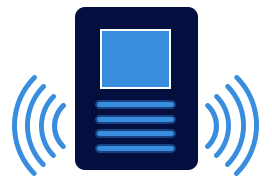 Alarm System – can greatly increase the security, but in order to be effective, well maintained and used!
Use outside signage to show thieves that you have a security system in place.
Sometimes even the possibility that a home has an alarm system can be enough to deter a burglar
OTHER KEY TIPS
While on Vacation or Away for an Extended Periods
Don't allow deliveries of mail, newspapers, or flyers to build up while you are away.
Do a mail hold with the post office, have a friend or neighbor collect papers.
Arrange for your lawn to be mowed.
Neighbors
Get to Know Your Neighbors and Be a good neighbor. Work Together to Help Each Other.
Join or form a neighborhood watch group.
Sources
San Jose Police Department's Crime Prevention Tips — Burglary: http://www.sjpd.org/BFO/Community/Crimeprev/PreventionTips/Prevent_Burglary.html
San Jose Burglary Stats https://www.sjpd.org/records/crime-stats-maps
FBI Statistics https://ucr.fbi.gov/crime-in-the-u.s/2015/crime-in-the-u.s.-2015/offenses-known-to-law-enforcement/burglary
https://www.bjs.gov/content/pub/pdf/vdhb.pdf

Burglary Prevention Tips Infographic

Embed This Infographic on Your Website
(Just Copy and Paste the Code Below:)