Summit Defense has over 120 cumulative years of criminal defense experience, so you can count on our attorneys to support you when you're facing criminal charges and the stakes are high.
We take a lot of pride in being your San Jose criminal defense attorney, and being one of the top criminal law offices in San Jose CA. We're confident that our legal advice and overall expertise as a criminal defense lawyer will put you and your criminal charges in the very best position for a favorable outcome.
Our case results truly speak for themselves, and as your defense attorney, we'll go above and beyond to exceed your expectations by making the most out of your unique scenario within state and federal courts.
Below we'll be providing a comprehensive overview oriented around criminal law and the criminal justice system, and as always feel free to contact us online or call us at (408) 333-9622 to speak directly with experienced criminal defense attorneys during your free consultation.
HOW TO FIND THE BEST SAN JOSE CRIMINAL DEFENSE ATTORNEY?
There's no denying that criminal charges of all kinds are serious and stressful legal situations, and choosing the right criminal defense lawyer for your criminal case is also a lot easier said than done. There are many San Jose criminal attorneys out there to choose from, but you should know that your lawyers have experience in handling crimes similar to yours and also have good relationships with prosecutors in San Jose California.
Here are some tips to keep in mind as you're trying to find the best criminal defense lawyers in Santa Clara County:
Your lawyer should be very responsive
The right attorney will specialize within criminal law
Choose a law office that has experience within San Jose local courts (knows local prosecutors/are former prosecutors)
Check reputable sources to verify the law firm's expertise within defense law
Ask for referrals from past clients who faced similar legal issues as you
Top-rated San Jose CA attorneys will fully understand the law basics and will be able to thoroughly explain your charges to you
Make sure your attorney provides a clear payment plan
Try to gauge the attorney's overall enthusiasm
Make sure they're experienced as a trial attorney
When it comes down to it, finding the best San Jose criminal defense lawyer will require trusting your instincts. Our law firm has all the experience you'll need to obtain your most favorable outcome, and we highly value customer care and satisfaction with all of the charges we defend.
WHEN TO HIRE A CRIMINAL DEFENSE LAWYER?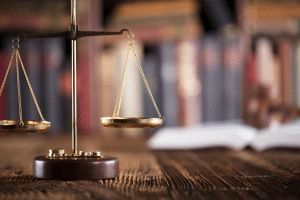 There are countless situations in which an individual will need to hire a criminal defense lawyer. Summit Defense has the experience and connections in the San Jose criminal justice system to provide you or your loved one with a comprehensive strategy.
Many lawyers throughout California will say they're a part of a top-rated law firm without being able to fully back it up, you can get a good glimpse into our past success by simply reading our reviews.
The following are some of the most common crimes we defend, which are criminal charges that will require the assistance of an experienced criminal defense attorney:
Violent crimes
Drug crimes
Murder cases
Misdemeanors
Felony charges
Rape charges
DUI/DWI
Assaults
Embezzlement
Grand theft
And much more…
You're essentially going to need a criminal defense lawyer when you're facing any kind of criminal related charges, and working with an experienced law firm like Summit Defense that has decades of experience defending all sorts of charges will put you and your legal standing in the best situation for your most favorable outcome.
WHAT DOES A CRIMINAL LAWYER DO?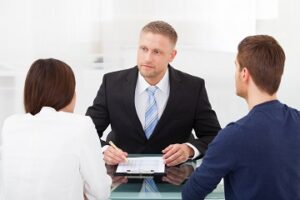 It's important to understand what our San Jose CA attorneys will actually do for you or your loved one throughout the entirety of your legal proceedings. The Summit Defense law offices have supported countless unique cases, so we know the differences and similarities throughout all criminal law scenarios.
Although everyone's criminal charges are unique, it's still safe to say that a criminal lawyer will do the following for you no matter what charges you're currently facing:
Case Evaluation: when you reach out to us for a free consultation, our San Jose criminal defense lawyers will get as many details about your unique legal situation as possible. We'll ask very specific questions so we can learn what your case's strengths and weaknesses are, and this crucial information will dictate your best course for legal action.
Case Investigation: After we've conducted our thorough case evaluation, our team will then conduct a comprehensive investigation into your case. This investigation will be aimed at discovering specific avenues of acquittal. We will often interrogate police officers, eyewitnesses, expert witnesses, and anyone else that has important information about your case. This investigation process will go a long way towards developing a strong defense. We'll also review the prosecution's case to find holes in their case and further our evidence-gathering strategies.
Evidence Analysis: This is where your defense attorney and their law offices will carefully study all of the facts and theories that apply to your case.
Continued Client Contact: It's important to note that you'll be kept in the loop throughout every step of these processes, so you'll know when certain developments arise and how your course for legal action expands. Communication is key to all of us at Summit Defense because we know just how important these services are for you and your future.
Jury Selection: Your San Jose criminal defense lawyer will be integral during jury selection because removing specifically biased jurors will provide defendants with a better likelihood of acquittal.
Plea Bargaining: Negotiating with prosecutors within plea bargain scenarios is one of the most important duties of a criminal defense attorney, because securing a favorable deal is nearly impossible when representing yourself.
Trial Participation: Our legal team will fight for you during a trial with all of our experience and knowledge at your disposal. This will include examining witnesses, cross-examining the prosecution's witnesses, and ultimately convincing the jury of your innocence or the prosecution's failure to meet a sufficient burden of proof.
Sentencing: If a client of ours is in fact sentenced to a crime or accepts a plea bargain, then it'll be our job to represent you during the sentencing negotiations. We'll help limit the amount of incarceration time or help you obtain alternatives to incarceration.
HOW MUCH DOES A SAN JOSE CRIMINAL ATTORNEY COST?
The overall costs of hiring a criminal defense attorney will largely depend upon the complexity of your unique case, your attorney's overall experience, and where you're located.
The three main payment options for a criminal law specialist are:
Hourly billing
Case billing
Retainer fees
Each of these payment plans will have its pros and cons, and you can learn more about paying a defense attorney here.
WHAT IF I CAN'T AFFORD TO HIRE A SAN JOSE DEFENSE ATTORNEY?
A Santa Clara County Public Defender is an affordable option for you if you feel as though you can't afford a private San Jose criminal defense attorney. San Jose CA just so happens to have great public defenders, however, this option is typically only available to indigent individuals.
SAN JOSE CRIMES WE DEFEND:
Deadly weapon assaults
Battery of police officer
Battery that causes bodily injuries
Drug crimes
Expungement
Embezzlement
Grand theft
Federal cases
Marijuana law
Indecent exposure
Hit and run
Other types of sex offenses
Shoplifting/Petty theft
Small business and professional licensing
Prostitution
Probation violation
Rape
Resisting arrest
Registration of sex offenders
Solicitation
Statutory rape
And many more…