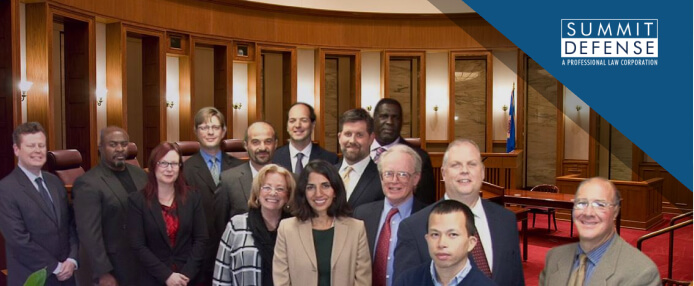 SEEK HELP FROM OUR EXPERIENCED SACRAMENTO DRUG CRIMES LAWYER IF YOU HAVE BEEN CHARGED WITH A DRUG CRIME
The problem with being charged with a drug crime in Sacramento is that it carries some stiff penalties. Violators are punished with lengthy jail time and hefty penalty fines. The other problem is that these charges are often given out unfairly without regard for the person's circumstances or personal history. Drug crimes in Sacramento are taken seriously. The severity of the punishment for a drug crime conviction depends on numerous factors. If you have been wrongfully accused of this crime, you must consult with a Sacramento drug crimes lawyer ASAP!
Our Sacramento drug defense attorney at Summit Defense has successfully assisted victims of false drug crime accusations to win their cases. We can help you reduce your drug charges. Or, we can even help you drop these charges. Contact us at (916) 830-0061 to schedule a free consultation with one of our Sacramento drug crime lawyers!
HOW CAN A SACRAMENTO DRUG CRIME LAWYER HELP YOU?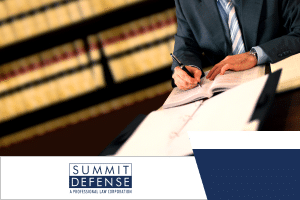 Hiring a Sacramento drug crimes attorney will ensure that your rights are protected during the legal process. They possess vast knowledge of the drug laws in California. In addition, these professionals know their way around the state and federal legal systems.
Your freedom is at stake once you have a drug crime charge. Contact Summit Defense if you are accused of drug possession in Sacramento. Our experienced criminal defense attorney knows the best way to fight these charges. We can help you guarantee your constitutional rights while fighting these charges.
Our Sacramento criminal defense attorneys are skilled trial attorneys with expertise in both state and federal courtrooms. They have extensive experience operating under pressure during high-stress criminal cases that often come down to he said/she said confrontations.
HOW CAN I DEFEND MYSELF AGAINST DRUG CRIME CHARGES IN SACRAMENTO
Drug crime lawyers can defend you in more ways than you know. There are several legal defenses available for you, depending on the facts present in your case. It's crucial that you are aware of these common legal defenses to know how you can best defend yourself against wrongful accusations.
Medical needs. In many drug crime cases, the defendant claims they have a medical prescription for the drugs. The legal defense of medical conditions may prove that you had a valid prescription from a licensed physician and complied with state laws.
Inappropriate arrest. A false drug crime accusation may arise because of an illegal arrest. The arresting officer had no probable cause for your arrest or conducted an unlawful search of your person, home (or other property), or vehicle. You can fight the charges with this legal defense if these circumstances are proven.
Lack of evidence. This defense may be available if the prosecutor cannot produce seized paraphernalia. Not having enough evidence to condemn you weakens your drug offenses.
Entrapment. The police officer induced you to commit the drug crime by using unlawful methods of persuasion. If this is proven in court, it can be used to defend against the drug charges.
Not owning controlled substances. This defense is available in many drug crime cases and is often used when there's a lack of evidence or missing incriminating evidence. You can't be charged for a crime if you do not own the drugs.
UNDERSTANDING DRUG LAWS IN CALIFORNIA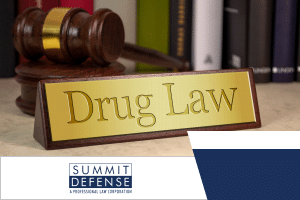 Drug laws are constantly changing in California. It's crucial that you understand the severity of drug possession charges and how they could impact your life. The state of California punishes drug crimes harshly. Jail time and hefty fines are common penalties for those convicted of drug offenses.
Owning illegal substances such as cocaine, Vicodin, and heroine with an intent to sell is a felony offense in California. But without the intent, it is reduced to a misdemeanor offense. Penalties for misdemeanor drug offenses are punishable by up to one-year imprisonment and a $1,000 fine. On the other hand, a felony offense is punishable by up to four years of imprisonment with $20,000 fines.
To protect yourself from an unfair conviction, you must have a qualified Sacramento drug offense lawyer on your side. Summit Defense has successfully represented many people who have been wrongly accused of drug crimes. We know the best ways to defend your case and will work tirelessly to get the charges dismissed or reduced.
WHAT ARE THE COMMON DRUGS INVOLVED IN DRUG CRIME CASES?
There are a lot of drugs of interest in California. Enumerated below are some of the widely encountered drugs in a Sacramento drug offense:
Marijuana. Marijuana is the most common drug offense in California, especially for simple possession. California legalized marijuana for medicinal use, but not everyone has a valid prescription.
Cocaine. Cocaine is a popular illegal drug often associated with crimes. It is a stimulant that can result in paranoia and aggression.
Opioids. These drugs are used for pain-relief purposes. Prescription opioids such as Vicodin, Oxycontin, and Codeine are commonly seized in drug crime cases.
Methamphetamine. Methamphetamine, commonly known as meth, is a highly addictive stimulant that can cause violent behavior.
LSD. Lysergic acid diethylamide is the complete name for LSD. This is a hallucinogenic drug that distorts your reality. A lot of drug offenders misuse this hallucinogen.
WHAT ARE THE COMMON TYPES OF DRUG CRIMES IN SACRAMENTO?
The state of California placed numerous laws to control and monitor the illegal use of controlled substances. Drug crimes can be classified into different types depending on the intent, nature, and facts present in the case. The most common drug crime in Sacramento is possession of a controlled substance.
DRUG POSSESSION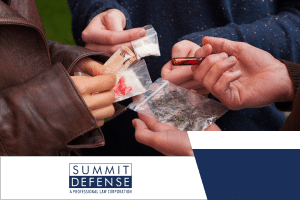 The most prevalent drug offense in California is drug possession. This occurs when a person unlawfully has control or custody of a controlled substance. There are two forms of drug possession in California: simple and ownership to sell.
A. SIMPLE POSSESSION
With simple possession, the defendant had knowledge and control of the drugs. However, they lack the intention to sell these illicit drugs. This is punishable as a misdemeanor offense that can lead to one-year imprisonment and a $1,000 fine.
B. POSSESSION WITH THE INTENT TO SELL
The key difference between simple possession and ownership to sell is the intention. You intend to use the drugs for profit-making purposes with ownership to sell. This is punishable as a felony offense with up to four years of imprisonment and $20,000 fines.
POSSESSION OF DRUG PARAPHERNALIA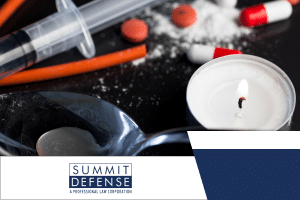 Health and Safety Code 11364 states that it's illegal for anyone to own drug paraphernalia. This crime is a misdemeanor offense in California. Outlaws will be punished with up to 6 months of jail time and a maximum fine of up to $1,000.
DRUG CULTIVATION AND MANUFACTURING
Health and Safety Code or HSC 11379.6 makes it illegal for anyone to conduct an illicit drug production process. Violation of this law is considered a felony offense punishable by up to seven years of imprisonment and a maximum penalty fine of $50,000.
DRUG TRAFFICKING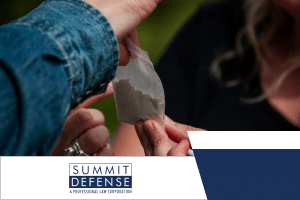 California's Health and Safety Code 11352 criminalizes anyone from transporting illegal drugs. This is a felony offense in the state. Moreover, offenders are imprisoned for up to 9 years, and they also have to pay $20,000 maximum penalty fines.
ILLEGAL DRUGS PRESCRIPTIONS
Prescription abuse or illegal prescription drugs is prohibited by Business and Professions Code 4060. In most cases, this is a misdemeanor offense. However, if the arrested criminal has previous convictions, the offense could progress to a felony. The punishment for this crime ranges from 1 year to 3 years of imprisonment and $1,000 penalty fines.
MAINTAINING A DRUG HOUSE
Health and Safety Code 11366 makes it illegal to run or maintain a 'drug house.' The law classifies this as a wobbler offense, which can be a misdemeanor or felony depending on the facts surrounding the crime.
If convicted for a misdemeanor, the offender will face one-year imprisonment with a maximum of $1,000 penalty fines. On the other hand, a felony offense is punishable by up to 3 years in prison and a maximum of $10,000 in fines.
USE OR UNDER THE INFLUENCE OF A CONTROLLED SUBSTANCE OR NARCOTIC
California Health and Safety Code 11550 prohibits the use of controlled substances and narcotics. Violators are punished with one-year imprisonment in county jail. It's possible to reduce your punishment from incarceration to a diversion program.
WHY CHOOSE SUMMIT DEFENSE FOR YOUR SACRAMENTO DRUG CRIME CHARGES?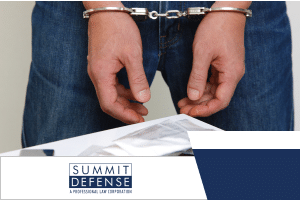 When it comes to drug crimes, the penalties can be severe. If you've been arrested for a drug crime in Sacramento, it's vital to seek legal representation from a Sacramento drug crimes lawyer. Summit Defense Attorneys can provide you with an aggressive defense and protect your rights.
Summit Defense is a specialized law firm that focuses exclusively on criminal defense. We have a team of experienced and aggressive criminal lawyers who are knowledgeable in all areas of the law. Our firm has an evident track record of successfully defending our clients against drug charges. We know the law, we know the system, and we will fight for you.
Don't risk your future with an inexperienced lawyer or a public defender. Contact Summit Defense today for a free consultation, and let us put our experience to work for you.
CONTACT A SACRAMENTO DRUG DEFENSE ATTORNEY AT SUMMIT DEFENSE FOR A FREE CONSULTATION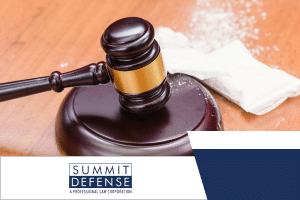 Summit Defense Law Firm upholds the importance of building a solid attorney-client relationship. We deliver top-notch legal advice, representation, and case investigation. If you need the help of an experienced Sacramento drug crimes lawyer, call us now! Connect with us by calling (916) 830-0061. Our online contact form is also available on our contact page.