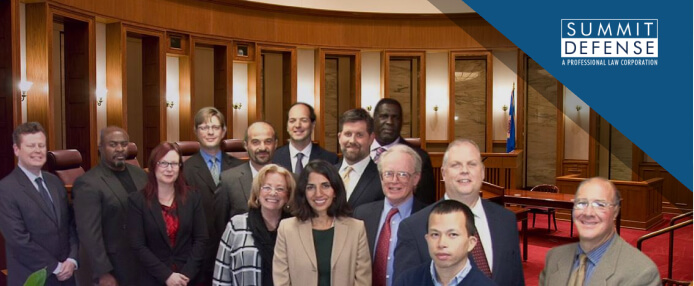 If you face domestic violence charges, it is vital to seek legal assistance from an experienced Sacramento domestic violence lawyer.
The state of California places heavy penalties for abusers. A domestic violence defendant may face long years of imprisonment and exorbitant fines. Our Sacramento domestic violence defense attorney can help you with your case.
Summit Defense attorneys have years of experience defending clients against domestic violence charges. We help clients wrongly accused of domestic violence. Our Sacramento domestic violence lawyer knows the ins and outs of the criminal justice system. We will use our knowledge to build a strong defense for you.
WHY SHOULD YOU HIRE A DOMESTIC VIOLENCE LAWYER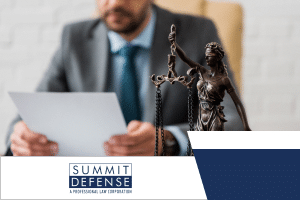 You will risk jail time, fines, and a criminal record if convicted of domestic violence cases. You might potentially lose custody of your children or get a restraining order to see them. A conviction for domestic abuse might potentially jeopardize your work chances.
Our domestic violence attorney helps clients avoid these repercussions. Our Sacramento domestic violence lawyer will work tirelessly to have your charges dropped or reduced. We will safeguard your future and ensure that you achieve the best possible result in your case.
If you face domestic abuse allegations, you need an experienced and aggressive Sacramento criminal defense lawyer on your side. Summit Defense attorneys will fight to protect your rights and freedom. We will help you avoid serious consequences such as fines and jail time. Our law firm will also ensure that your future is protected.
Suppose you are facing domestic violence charges in Sacramento county. In that case, it's crucial to hire quality legal defense right away. Our experienced Sacramento domestic violence attorney can build a strong defense against these charges so that we can get them dropped or reduced where possible. Contact our Sacramento Domestic Violence Defense Attorney for a free case evaluation for more information!
LEGAL DEFENSES AGAINST DOMESTIC VIOLENCE CHARGES IN SACRAMENTO
Establishing an effective legal defense is crucial for your case. A domestic violence attorney in Sacramento at Summit Defense can help you. Our defense strategies are specific and target the pain points of your case.
We investigate all possible defense angles to find the best way to present your case. Our effective defense strategy helped many clients drop or reduce their charges. Some of the following defenses may apply to your particular situation:
False accusations. People falsely report domestic abuse for many different reasons. Most false accusation cases are related to divorce proceedings. The accuser might want full custody of the children and will use false claims as leverage against the defendant.
You acted out of self-defense. Many defendants use this common defense. Self-defense is an effective defense if witnesses are present or you have substantial proof. If you can demonstrate that you were acting in self-defense, the charges may be lessened or reduced.
The victim provoked you. You may argue that the victim urged you to act violently in some cases. This defense is difficult to prove, but it could result in a reduced sentence or dropped charges if successful.
Suppose you have been accused of domestic abuse. In that case, you must contact an experienced Sacramento domestic violence lawyer as soon as possible. Summit Defense will offer you a free case review and work with you to construct a solid defense against these serious allegations. Please get in touch with our criminal defense law office as soon as possible for further information!
WHAT IS THE LEGAL DEFINITION OF "DOMESTIC VIOLENCE" IN SACRAMENTO?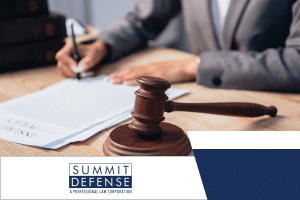 The California Penal Code 13700 defines domestic abuse. Per this statute, domestic abuse is a physical offense against a cohabitant. This could include a spouse or a former spouse. This law also provides someone you had a previous dating relationship with as a potential domestic victim.
Any person who attempts to cause a physical assault on their cohabitant can be charged with domestic abuse. However, there are cases when a victim makes false accusations to prevent their partner from obtaining rights over their children. In this case, you must call a criminal defense lawyer to help you out.
Domestic violence is taken very seriously in Sacramento. If you are convicted of domestic offenses, you might face harsh repercussions. To defend yourself against these charges, you must hire an experienced domestic violence attorney at Summit Defense.
We will fight to get your domestic charges reduced or dropped. We want you to move forward and get your life back on track.
DOMESTIC VIOLENCE PENALTIES IN SACRAMENTO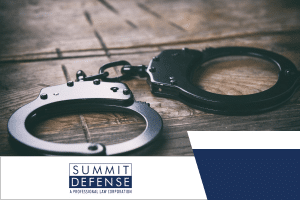 Domestic violence penalties vary based on the severity of the offense committed. You could face misdemeanor or felony charges. The following are some possible penalties you may face depending on the level of your charges:
Misdemeanor penalties. Most California counties punish defendants with a maximum of 1-year jail time. Defendants are also fined a maximum amount of $6,000. They are also banned from owning a firearm for ten years.
Felony penalties. Most California counties punish felons with a maximum of 2 to 4 years of imprisonment. Defendants are also fined a maximum amount of $6,000. They are also banned from owning a firearm permanently.
It's essential to have an experienced Sacramento domestic violence attorney fighting for you. They can give you insightful legal advice to understand your case and your rights. Our Summit Defense attorneys are knowledgeable in family law. They can use this knowledge to help you win your case.
WHAT ARE THE COMMON DOMESTIC VIOLENCE CHARGES AND PENALTIES IN SACRAMENTO?
Domestic violence is a broad term defining physical abuse of cohabitants. Because of this, the state of California enacted different rules to penalize specific forms of domestic violence. We compiled some of the most commonly encountered domestic charges in Sacramento:
Penal Code 273.5. This law makes it a crime for anyone to inflict corporal injury to a spouse or inhabitant. Corporal injury is a felony offense punishable by up to four years of imprisonment.
Penal Code 243(e)(1). This statute defines domestic battery. Unlike domestic abuse, where proof of abuse is needed, a slight threat to the victim's security can be considered domestic battery. This is a misdemeanor offense fined $2,000 and one-year imprisonment.
Penal Code 273d. This law covers domestic abuse as child abuse. Breaching this law is a felony offense punishable by up to three years of imprisonment.
Penal Code 368. Elder abuse is a wobbler offense. As a misdemeanor, the punishment is imprisonment for up to 1 year. As a felony, the defendant could be imprisoned for up to 4 years.
Penal Code 422. Threatening the safety of a victim is a wobbler offense. This shares the same punishment with elder abuse. However, threatening a victim is a 'strike' under California's three-strike law.
ADDITIONAL PUNISHMENTS FOR A DOMESTIC VIOLENCE CONVICTION IN SACRAMENTO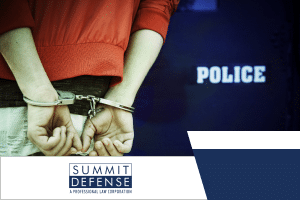 Domestic or spousal abuse is a severe offense in Sacramento. The state of California has strict regulations against these crimes. Because of this, the state provided heavy punishments against domestic abusers. Here are some of the common penalties against domestic offenders in California.
Summary of formal probation. A defendant can be bestowed with probation depending on the severity of their charges. A misdemeanor charge can result in summary probation, and a felony charge can give you formal probation.
Mandatory jail time. Upon conviction, a defendant must serve jail time. The sentence can range from a few days to a year, depending on the severity of the charges.
Penalty fines. Acquitted defendants are required to pay penalty fines depending on their charges. The value of your penalty fines will depend on the gravity of your crimes. Most criminals pay up to $6,000 for penalty fines.
Firearms probation. Defendants who are found guilty of domestic offenses are barred from possessing firearms. If you are improperly accused of domestic abuse, you must immediately contact a Sacramento domestic abuse attorney to discuss your gun privileges.
Anger management. Most domestic abuse defendants act out of their inability to control their temper. Suppose the court determines that this is a factor in your domestic case. In that case, you will need to undergo anger management classes.
WHY CHOOSE SUMMIT DEFENSE FOR YOUR SACRAMENTO DOMESTIC VIOLENCE CASE?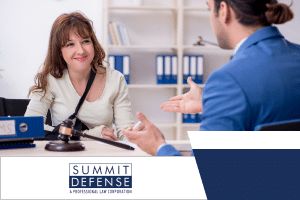 Domestic abuse is a grave offense with grave consequences. To protect your rights against false accusations, you will need the help of a criminal defense lawyer. Most law offices offer generic defense strategies but not with Summit Defense.
Our criminal defense lawyers are expertly trained to handle domestic abuse cases. We will help you fight for your rights and avoid these heavy penalties. Our Sacramento domestic abuse lawyers will fight to prove your innocence to the best of their abilities.
Moreover, our criminal defense lawyers have defended various clients in the past. With our expert defense, we were able to help them reduce their charges or drop them altogether.
At Summit Defense, we will carefully assess your case and develop a customized defense strategy. This will ensure that your case's pain points are addressed. Hiring the best lawyer is critical to winning your case.
SACRAMENTO DOMESTIC VIOLENCE FAQS
When can the accused be granted probation instead of jail time?
Your consequences will solely base on the decision of the court. However, most misdemeanor cases only resolve to summary probation. Informal or summary probation is different from formal probation since the defendant does not need to report to a probation officer.
A defendant under summary probation will need to report regularly to the court. They will need to keep the court updated on their progress to show that they are compliant with their punishments. In most cases, summary probation can last up to one year.
If you received misdemeanor domestic charges, this might be an option available for you. Make sure to discuss your legal options with your criminal defense attorney. They can give you astute legal advice and determine the best way to move with your case.
Is domestic abuse a felony in California?
Corporal injury is always a felony offense in California. This is a type of domestic offense that results in a traumatic condition. No matter how slight the injury is, the offender can be accused of corporal injury as long as it results in a traumatic condition.
Most domestic offenses fall under the wobbler category. These cases are child abuse, elder abuse, and criminal threats. To properly grasp your situation, make sure you have a detailed discussion with a lawyer.
What will happen on my first court date?
An arraignment is your first court appearance. This is where you will make your request. The case will be set for a preliminary hearing if you plead not guilty. At this point, the prosecution needs to prove that there is enough evidence for your case to move to trial.
All Summit Defense clients are entitled to a free consultation. You can also visit our website for more information on our firm and our services.
Can a domestic violence charge affect my child custody agreement?
Unfortunately, a domestic violence charge might impact your child custody agreement. The attorney representing the other parent will make their case before the judge. You need to ensure that you build a solid defense to protect your rights to your children.
How can a domestic violence defense attorney help me?
Domestic violence is a serious offense. You need to ensure that you are equipped with the best possible legal representation. Our team of domestic abuse attorneys is an expert in domestic abuse defense. We know all the necessary procedures and will help you through your case step by step.
Summit Defense has successfully resolved many cases, giving our clients peace of mind that their rights are protected. At Summit Defense, we have the expertise required to handle even complex domestic abuse charges.
DOMESTIC VIOLENCE ATTORNEY NEAR ME | CONTACT SUMMIT DEFENSE TO SPEAK WITH A DOMESTIC VIOLENCE LAWYER IN SACRAMENTO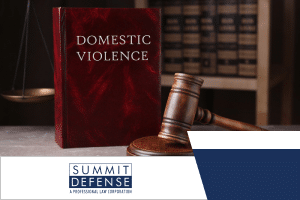 If you received a false domestic abuse accusation in Sacramento, contact Summit Defense Attorneys. Our experienced Sacramento domestic abuse attorneys will fight to get your charges dismissed and protect your future. Summit Defense attorneys offer free consultations, so don't hesitate to call us today.
You can reach our law office at 1-866-440-3806. Alternatively, clients can use our online contact form to submit their case details.