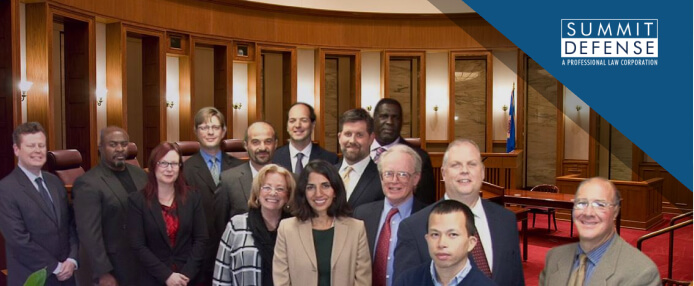 Driving under the influence is a grave crime in Sacramento. The state of California disdain irresponsible drivers, so they place heavy punishment on outlaws. You might face tremendous sanctions if you are convicted of driving under the influence.
Convicted drivers will have their license suspended for a few years or even permanently. You are also looking at hefty penalty fines and years-long imprisonment. The court can bestow you various penalties, which we will discuss further.
Summit Defense attorneys have a cumulative 120 years of experience. Throughout our experience defending clients, we were able to help them dismiss or reduce their charges. Our criminal defense lawyers have proven years of effective client representation. If you need expert lawyers' legal help, contact us now!
WE HELP YOU WIN YOUR SACRAMENTO DUI CASE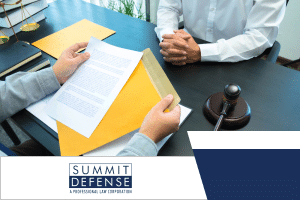 If you receive a DUI offense, calling a criminal defense attorney is your best defense. An experienced DUI attorney possesses the knowledge and skills to defend your rights in these situations. Most law offices provide a generic defense, but not with Summit Defense.
Here are some samples of what our legal firm can achieve for you.
A thorough investigation. Your DUI defense charges hinge on the facts of your case. We want to investigate every detail in your story. Our lawyers will check for police misconduct and other aspects that might help your case.
Evidence recovery. Drivers are not always given a fair trial because the prosecution has more resources. Our team of private investigators will recover any evidence proving your innocence.
Skilled representation. DUI law is complex and ever-changing. You require a criminal defense attorney who can navigate the legal system effectively.
Effective negotiations. The prosecution may be willing to reduce the charges if you give them something. We can negotiate for lesser DUI offenses or other concessions to help your case.
HOW OUR SACRAMENTO DUI DEFENSE LAWYER CAN HELP YOU
Our experienced DUI defense attorney provides astute legal advice without any cost. Our law office provides a free consultation for your first visit. Summit Defense lawyers are regarded by many legal professionals and former clients for their expert representation.
Our clients have diverse DUI cases, and there is no one-size-fits-all solution to these cases. Because of this, we provide personalized legal solutions for their unique issues. We make sure that our clients fully understand their rights and options.
At Summit Defense, you will find experienced criminal defense lawyers backed by years of professional service. Our DUI attorneys are here for you 24/7 because we strongly believe in your right to justice. Call Summit Defense Attorneys now if you believe you are wrongfully arrested for DUI in Sacramento!
PIECES OF EVIDENCE THAT AUTHORITIES CAN USE AGAINST YOU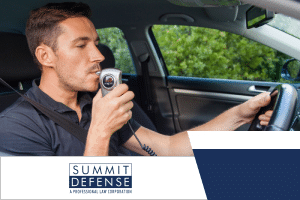 A law enforcement officer can recover various pieces of evidence from you. You must know what these shreds of evidence they can use against you. Your lawyer knows these, and they can help you create an effective defense strategy to counter these accusations.
Here are some shreds of evidence that officers will usually look for:
Breath test result. A breathalyzer measures the amount of alcohol in your system. If the breathalyzer result is above the legal limit, you will be arrested for DUI.
Sobriety test result. Officers usually ask you to perform some sobriety tests. If the officer finds that you cannot complete the tasks, you will be charged with DUI.
Your testimonies. You will be recorded during the arrest process. Your statements can hurt your case, so you need to obtain an experienced lawyer's help.
Driving skills. They look for indications that you were driving under the influence of alcohol. If they saw you swerving and couldn't stop, they can use these indicators against you.
SACRAMENTO DUI LAWS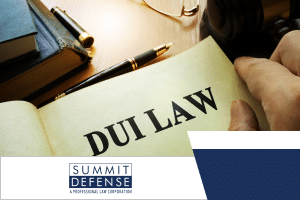 As mentioned above, a DUI conviction is a serious offense in California. The state has enforced two statutes to protect its citizens from drunk driving accidents. A DUI arrest is based on these laws. These laws are Vehicle Code 23152(a) and Vehicle Code 23152(b).
Vehicle Code 23152(a) makes it illegal for drivers to drive under the influence of intoxicating drinks. On the other hand, Vehicle Code 23152(b) establishes that driving with a blood-alcohol level of .08 percent or above is prohibited. It's essential to familiarize yourself with these laws to prevent yourself from going through severe legal offenses.
DUI PENALTIES AND PUNISHMENTS IN SACRAMENTO, CA
Not all DUI defense cases are the same. Violators receive penalties directly proportional to the gravity of their offenses. It's also worth remembering that if you were convicted of multiple DUI charges in the past, you would receive greater punishments the next time you committed another DUI.
Here is some information about the punishments you can face for committing DUI crimes per number of offenses.
FIRST OFFENSE DUI IN SACRAMENTO
The minimum fine for a DUI offense in Sacramento is $390. However, with additional penalty fines and charges, you might be looking at around $1,800 in total penalty cost. You can also face 48 hours in jail for this level of offense.
In addition, your license can also get suspended for up to 90 days or four months. The length of your driver's license suspension depends on several factors. You will also need to commit three months to a mandatory alcohol treatment program.
SECOND OFFENSE DUI IN SACRAMENTO
Suppose you committed a second DUI offense in California. In that case, you will have to pay a maximum amount of $4,000 in penalty fines. Furthermore, you will have to spend up to one-year imprisonment for this offense level.
You will also have to commit to a mandatory 18-month alcohol treatment program costing around $1,800. As a violator, you will also have to install an interlock device in your vehicle.
THIRD+ OFFENSE DUI IN SACRAMENTO
This is the highest level of offense in California. If you committed three or more DUI offenses, you would need to pay $18,000 in penalty fines. You will also have to render one-year imprisonment for a third offense and 16 months for a fourth offense.
It's also possible that your license will get revoked for this offense level. Violators must also pay for a 30-month treatment program costing around $1,800.
COMMON LEGAL DEFENSES AGAINST DUI CHARGES IN SACRAMENTO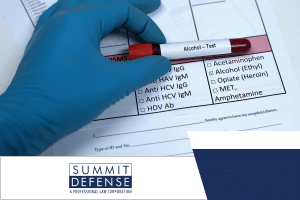 You can raise many arguments in court to defend yourself from DUI charges. However, it's essential to hire a Sacramento DUI lawyer to construct a compelling defense strategy. The attorney will help you acquire the facts and evidence needed to fight your case in court.
Some of the most popular legal defenses to DUI allegations are as follows:
Forced consent. Your agreement for a chemical test might be invalid. The police officer did not follow the necessary procedures while requesting your permission. Hence, your conviction is considered invalid. However, you must confirm this fact with your experienced Sacramento DUI lawyer.
You were arrested without probable cause. A police officer can't arrest you without having reasonable evidence that you violated the Vehicle Code. If this happens, your case can be dismissed in court.
Accuracy of sobriety test. Even if you're arrested for a DUI, the sobriety tests must be accurate. Suppose there's any doubt about the accuracy of the test results. In that case, your experienced Sacramento DUI lawyer can challenge these results in court.
Accuracy of BAC test. If you were arrested for DUI, the accuracy of your BAC test is also essential. Following this, your experienced Sacramento DUI lawyer can enter evidence showing the margin of error in testing results.
Rising blood alcohol concentration. Your BAC results have a margin of error. This margin becomes more marked the longer you wait following your arrest to take a breath test. Hence, if there's no evidence that you were driving under the influence, your case might be dismissed in court.
It would be helpful to keep in mind that the best way to fight your case is by acquiring help from an experienced Sacramento DUI lawyer. Summit Defense is a law firm that specializes in DUI cases. We can provide you with the best legal defense possible.
IT IS POSSIBLE TO WIN YOUR DUI CASE
Many people think that it's impossible to win a DUI case. However, this is not always the case. Suppose you have an excellent Sacramento DUI defense attorney on your side. In that case, it's possible to get your charges reduced or even dismissed.
The best approach to defend your DUI case is to hire an experienced and qualified Sacramento DUI attorney. Summit Defense is a law firm that has successfully dealt with DUI cases. We can provide you with the best legal defense possible. Contact us today for a free consultation.
YOU WILL LOSE YOUR DRIVER'S LICENSE IF CONVICTED OF DUI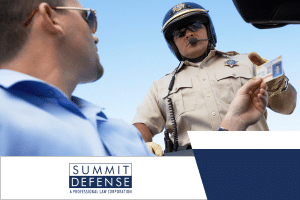 Your driver's license will be suspended if you are convicted of a DUI conviction in California. Your driving privileges will be suspended for a set period of time, depending on the details of your case. As discussed above, if you committed more than one DUI offense, your suspension will last longer. In addition, you may have your license revoked if you have more than three DUI instances.
UNDERSTANDING THE DMV HEARING IN SACRAMENTO
You must request a DMV hearing within ten days of your DUI arrest. The DMV officer will primarily confirm the details of your case. They would ask you if you were arrested lawfully and think that the arrest was reasonable. They will also have to ask if your BAC result was .08% or higher.
The DMV hearing would occur if your driver's license were suspended due to a DUI arrest. While you can seek this hearing on your own, you must contact an experienced DUI defense attorney to handle it on your behalf. Your legal representative will be able to file all necessary paperwork with the DMV on time.
Your defense attorney can request a DMV hearing on your behalf if you have been arrested for DUI. At Summit Defense, we can provide you with the best legal defense possible. Contact us today for a free consultation.
SACRAMENTO DUI FAQS
Will I go to jail after an arrest or if convicted?
It is possible to go to jail following a DUI arrest or conviction. The severity of the sentence depends on a variety of factors. The court will have to go over the details of your arrest and the number of instances you committed a DUI offense. More severe actions result in grave punishments.
How much does a DUI cost in Sacramento?
If you are convicted of DUI in Sacramento, it can cost you a great deal of money. You may be required to pay penalty fines and fees and lose your driver's license. In addition, you will likely need the assistance of an experienced DUI lawyer, which can cost a few dollars.
How much can I drink before I can get a DUI?
This question has no conclusive solution. It all depends on your body weight, how much you have to drink, and the length of time you take to finish drinking it. In general, however, it is best not to drink any alcohol if you plan on driving.
Can I refuse a breath or blood test?
You are not obligated to take a breath or blood test after being arrested for DUI. On the other hand, refusing to do so will have some implications. It is best to speak with an experienced DUI lawyer before making any decisions.
CHARGED WITH A DUI IN SACRAMENTO? CONTACT SUMMIT DEFENSE TO SPEAK WITH A SACRAMENTO DUI ATTORNEY FOR FREE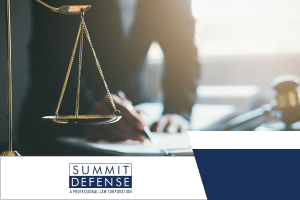 The state of California does not take DUI cases lightly. If you require an expert level of legal service, contact Summit Defense at once! You can reach our law firm by calling 1-866-852-7126 or completing our online form.