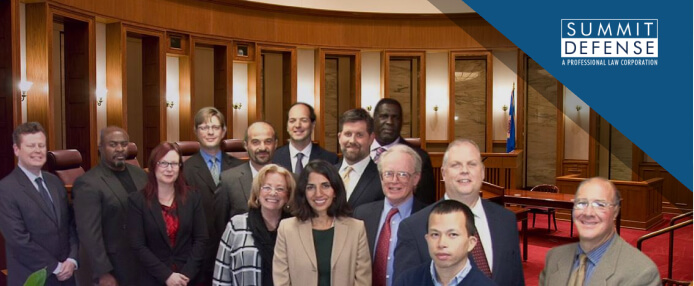 Drug offenses are one of the most prevalent criminal charges in California. The state's law places a heavy toll on defendants caught in the act. However, there are instances when the allegation placed on you is unjust. You will need a San Francisco drug crime lawyer if this is your case.
The defendant bears the duty of demonstrating their innocence in a drug offense. You have to suffer the penalties accompanying these criminal charges unless you prove your point. These penalties could include long years of imprisonment, hefty penalty fines, and other additional punishments.
In this case, seeking the counsel of an experienced San Francisco criminal defense lawyer is your greatest defense. Our criminal defense attorneys at Summit Defense have the experience built from long years of helping falsely accused clients. Suppose you need the help of our criminal defense attorney. In that case, you need to contact Summit Defense right now for a free consultation!
WHAT ARE CALIFORNIA'S DRUG LAWS?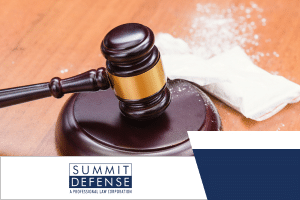 As mentioned above, California places strict rules on the use and possession of illicit drugs. Every Californian must be aware of these stringent statutes in their state. Knowing these laws will help you prevent committing detrimental drug charges.
A drug-related criminal offense can be a felony or a misdemeanor, depending on the facts uncovered in the case. Your San Francisco drug crime attorney will have to meticulously assess your case to help you set the right expectations for your case. In most cases, owning illegal drugs with the intent to distribute or sell them is a felony offense.
Our San Francisco drug crime lawyers have profound knowledge of all aspects of criminal law. We can help you craft efficient and compelling defense strategies to minimize your penalties or even drop your charges altogether. Call Summit Defense law firm now for further information.
TYPES OF DRUG CRIME CASES IN SAN FRANCISCO, CA
California has a lot of statutes regulating the use of controlled substances. If you receive wrongful accusations of drug crimes, knowing these local statutes can help you. We enumerated below the definition of each statute and its accompanying penalties.
California HS 11357 | Possession of Marijuana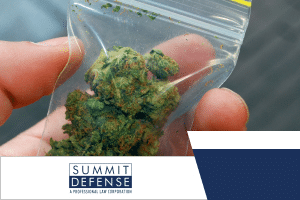 Health and Safety Code 11357 of California Law states that owning marijuana greater than 28.5 grams is a criminal act. Under this law, only adults over 21 can legally own 28.5 grams of dried marijuana or 8 grams of concentrated hashish. Adults owning more than the allowed quantity or minors who have access to this amount of marijuana is breaching the law.
Minors who commit this crime are punished with an infraction. An infraction offense is punishable with drug counseling and community service. In addition, these minors are fined up to $100 for the crime.
Adults possessing marijuana beyond the legal amount are punished with a misdemeanor. A misdemeanor offense for owning marijuana is punishable by six months of jail time. Moreover, they will also have to pay $500 of penalty fines.
California HS 11350(a) | Possession of a Controlled Substance
Health and Safety Code 11350(a) provides the definition and legal punishment for simple possession. This regulation defines owning illegal drugs such as cocaine, heroin, or Vicodin as a criminal act violating the Health and Safety Code.
Possession charges are usually a misdemeanor. Defendants found guilty of breaching this law are punished by imprisonment for up to one year in county jail. They are also mandated to pay the penalty fines that could reach up to $1,000.
California HS 11351 | Drug Possession for Sale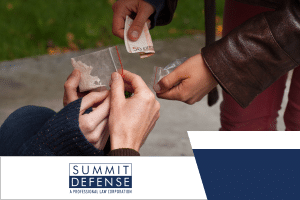 California's Health and Safety Code 11351 makes it a grave offense to own illicit drugs with the purpose of sale. This law extends to illegal street drugs and prescription drugs. The law identifies the intent of selling by checking out the indicia of sale.
The indicia of sale requires the following to be present to incriminate the defendant for selling illicit drugs. Enumerated below are the constituents of indicia of sale:
A defendant owns a massive quantity of illegal narcotics or other drugs.
A defendant owns multiple increments of small packages containing illicit narcotics or other drugs.
A defendant owns a scale to weigh the illicit drug.
A defendant owns a massive amount of cash in small denominations.
A defendant entertains 'guests' who enter their place and stay only for a short time.
Seeling illegal substances is always a felony offense in the state. If a defendant is indicted for this crime, they are punished by up to four years of imprisonment. Moreover, they are also required to pay a penalty fine amounting to $20,000.
California HS 11364 | Possession of Drug Paraphernalia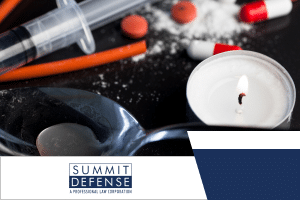 California's Health and Safety Code 11364 makes it a criminal act to own drug paraphernalia. Drug paraphernalia is any devices or instruments used to take illicit drugs. This could be a methamphetamine pipe, cocaine spoon, or even a general use syringe.
Possessing drug-related instruments is a misdemeanor offense in California. A defendant found with this equipment is punished with six months of jail time and up to $1,000 penalty fines. In addition, a professional who breaches this law may have their license suspended for an indefinite amount of time.
California HS 11358 | Cultivation of Marijuana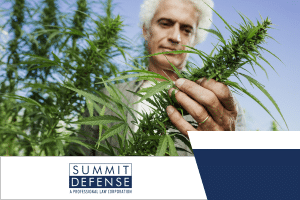 HS 11358 under California Law allows adults to cultivate or grow six marijuana or hashish plants for recreational use. However, exceeding this specified amount will result in a misdemeanor offense. The law may be slightly different when the defendant grows marijuana for medical use.
A defendant growing marijuana for their medical condition can cultivate up to six mature cannabis plants and 12 immature cannabis plants. However, this may differ depending on the doctor's prescription and the patient's medical needs.
Adults who violate this will be imprisoned for up to six months and pay $500 penalty fines. On the other hand, if the person charged with illegal cultivation is a minor, they will receive an infraction instead of a misdemeanor. An infraction is punishable by community service and a $100 fine.
California HS 11360 | Sale or Transport of Marijuana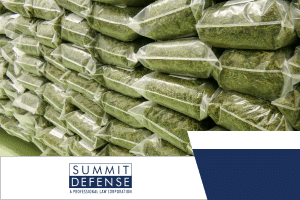 HS 11360 under California Law makes it a crime for anyone to partake in the movement of illegal drugs within the state. Selling or transporting unauthorized drugs is not allowed according to this law. The movement of illicit substances globally is referred to as drug trafficking.
As stated under this statute, violating this law is a wobbler offense. Offenders who committed felonies in the past will receive a felony conviction for transporting illicit drugs. In most cases, importing illegal substances is a misdemeanor offense.
Defendants with a misdemeanor offense are imprisoned in county jail for up to six months. They are also fined a maximum amount of$500. On the other hand, felons are punished with up to four years of imprisonment and fined up to $10,000.
California HS 11377(a) | Possession of Meth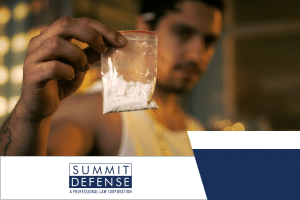 Health and Safety Code 11377(a) indicated that owning methamphetamines without authorization is illegal. Following the law of simple possession, owning illicit narcotics is a misdemeanor offense under California law. Individuals who possess meth are punished with one year of imprisonment and fined a maximum amount of $1,000.
Possession of Prescription Drugs Without Prescription | BP 4060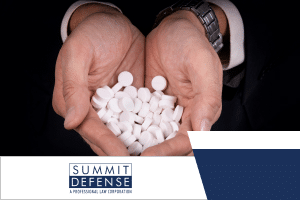 Business and Professions Code 4060 makes it unlawful to obtain controlled drugs without an appropriate prescription. Abusers usually misuse prescription drugs such as opioids, sedatives, and meth. Controlled substances need to have an accompanying prescription from a licensed doctor before the patient can start taking these medicines.
In most cases, possessing controlled drugs without a prescription is a misdemeanor offense. However, if a defendant has previous felony convictions, their offense will propel as a felony. Violators are punished with up to three years of imprisonment. They will also have to pay $1,000 in penalty fines.
Other California Health and Safety Codes
California has innumerable laws preventing illicit substances' use, sale, and owning. Here are other statutes in California addressing the use and movement of controlled drugs:
HS 11550. Health and Safety Code 11550 criminalizes the use of illegal substances. This law states that anyone under the influence of unlawful drugs is breaching the law.
HS 11370.9. Health and Safety Code 11370.9 makes it unlawful to launder money from drug sales. According to this law, anyone involved in money laundering of drug money will be punished by the law.
HS 11162.5. Health and Safety Code 11162.5 states that it is a criminal act to forge a blank prescription. This law indicated that anyone who has unauthorized access to a prescription blank and counterfeits a prescription to obtain a controlled drug is a violator.
LEGAL DEFENSES AGAINST DRUG CRIME CHARGES
Even if you are receiving charges for drug crimes, you can employ many defense strategies depending on the nature of your situation. Drug-related crimes will leave a permanent criminal record under your name, so you must find an effective San Francisco drug crimes lawyer to represent your case.
Here are some defense strategies your party can use for your drug charges:
The law enforcement did not recover enough viable evidence. You can argue that the officer doesn't have enough evidence to arrest you for drug crimes. Your San Francisco drug defense attorney can also question the viability of the evidence recovered.
You receive a prescription from your doctor. To use a controlled substance legally, you would need a recommendation from your doctor in the form of a prescription. If you have a valid order from your doctor, the court can dismiss your charges.
You do not own the recovered drug. You can argue that the drug recovered from your place belonged to a roommate or other co-habitant. You and your San Francisco drug lawyer can work up a defense to support this claim.
The Drug Enforcement Administration or DFA investigates drug crimes at the federal level. You must hire a San Francisco drug defense lawyer who has experience dealing with state and federal charges.
WHY CHOOSE SUMMIT DEFENSE FOR YOUR SAN FRANCISCO DRUG CRIME CHARGES?
When it comes to illicit drug charges, the punishments might be harsh. Suppose you have been arrested in San Francisco for a drug felony. In that case, you must obtain legal assistance from a knowledgeable San Francisco drug possession lawyer. Summit Defense Drug Defense Attorneys can defend you aggressively and safeguard your rights.
Summit Defense is a criminal defense legal company specializing solely in criminal defense. We have a posse of competent and aggressive attorneys well-versed in all aspects of the law. Our renowned law firm has a proven track record of successfully defending clients accused of drug offenses. We understand the law and the system, and we will fight for you.
CONTACT A SAN FRANCISCO DRUG CRIMES ATTORNEY FOR A FREE CONSULTATION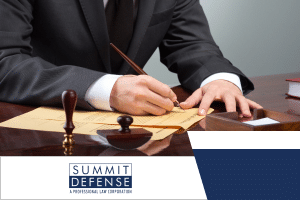 Drug charges are severe criminal cases. These drug cases need an efficient and seasoned team of criminal defense lawyers. At Summit Defense, we can help you guarantee that we will handle your case and tackle its problem points effectively. You should call our law offices now if you want an effective case representation!
Reach us by calling (415) 666-2316. Clients also can submit their cases online by accomplishing our online contact form on this page.
COMMON QUESTIONS ABOUT CRIMINAL DEFENSE
CAN I GET ARRESTED IF I'M INNOCENT?
DOES CALIFORNIA HAVE A 3 STRIKES LAW?
HOW CAN I HIRE A LAWYER WITH NO MONEY?
ARE PRIVATE ATTORNEYS BETTER THAN PUBLIC DEFENDERS?
DO CRIMINAL DEFENSE LAWYERS PREFER THEIR CLIENTS TO BE 100% HONEST WITH THEM?
I WASN'T READ MY MIRANDA RIGHTS. CAN MY CASE BE DISMISSED?
DO I NEED A LAWYER IF I'M INNOCENT?
WHAT'S A PLEA BARGAIN? SHOULD I ACCEPT A DEAL?
WHAT'S THE DIFFERENCE BETWEEN A MISDEMEANOR AND A FELONY?
SAN FRANCISCO CRIMINAL COURT INFORMATION

HALL OF JUSTICE BUILDING
850 Bryant Street, San Francisco
Cases Handled: General: Most San Francisco criminal matters are heard in this court including traffic court.
CIVIC CENTER COURTHOUSE
400 McAllister St.
Cases Handled: Civil, family law, probate and some criminal cases.
COMMUNITY JUSTICE CENTER
575 Polk Street, San Francisco
To find out which court you are in, please see the Daily Calendar posted at Room 101 at the Hall of Justice Building, or you can contact the clerk's office on (415) 551-0322. However, if you have retained an attorney, they will find out which court your case is in and let you know where you need to go – and if you need to attend court at all.
Directions to our San Francisco office

Summit Defense is located on 580 California St 12th floor, San Francisco. From San Francisco International Airport (SFO) head northwest and keep left at the fork to continue toward Airport Access Rd. Then keep left at the fork to continue toward Airport Access Rd and continue onto Airport Access Rd. Next, use the left lane to turn slightly left to stay on Airport Access Rd and continue straight to stay on Airport Access Rd. After that, make a U-turn and use the 2nd from the right lane to keep right at the fork, follow signs for US-101 N/San Francisco and merge onto US-101 N. At this point, use the right 2 lanes to take exit 430A to merge onto I-280 N and take exit 56 toward Mariposa Street. Use the right 2 lanes to turn slightly left onto Owens St and turn right onto 16th St. At 1.7 miles, turn left onto 3rd St. Finally, continue onto Kearny St and Summit Defense will be on your left.
We're open 24 Hours.
For additional questions you can call us at (415) 666-2316 or you can find us on Yelp.
HIRE AN EXPERIENCED TEAM OF CRIMINAL DEFENSE LAWYERS TO FIGHT FOR YOU

CALL OUR SAN FRANCISCO CRIMINAL DEFENSE LAWYERS FOR A FREE CONSULTATION

Choosing a San Francisco criminal defense attorney is a difficult process, which is why we try to make this process easier by providing a free consultation.
Contact us online or call us at 1-866-560-4276 to see how our criminal law specialists can support you or your loved one during this difficult time. We look forward to meeting you and discussing your defense needs as we formulate your best legal strategy.
DRIVING DIRECTIONS TO OUR SAN FRANCISCO CA OFFICE
From East (Lower Pacific Heights)
From South (South of Market)
From West (Financial District)
JAILS IN SAN FRANCISCO
There are several county jails in San Francisco, as well as one located in San Bruno (although still within the jurisdiction of San Francisco county). They are run by the Sheriff's Department.
County Jail #1 at 425 7th Street
‍
All prisoners are initially booked in through this jail in San Francisco, but moved to on of the other facilities after booking is complete.
County Jail #2 on 7th Street
‍
This facility houses both men and women inmates, but is the only jail in San Francisco that houses women.
County Jail #4 at Bryant Street
‍
This jail is the maximum security facility for San Francisco County.
County Jail #5 on Moreland Drive, San Bruno
‍
This large facility is actually located in San Mateo County, but falls under the jurisdiction of San Francisco County and City.
If a prisoner requires medical attention or mental health treatment, they are housed in a locked ward at San Francisco General Hospital on Potrero Avenue.
HOW DO I VISIT SOMEONE IN JAIL IN SAN FRANCISCO?
The Sheriff's Department requires all visitors to schedule visits to inmate online, except for those who wish to visit people being held in San Francisco General Hospital.
‍
Visits can be scheduled via the Sheriff's Department website, here. Visits are available on weekends and holidays, and at the San Bruno jail on Thursday evenings, although attorneys can visit their clients outside of those times. There are strict rules that apply to jail visits, such as time limits and dress requirements. You should make sure that you review the rules carefully beforehand; otherwise you may not be allowed to visit.