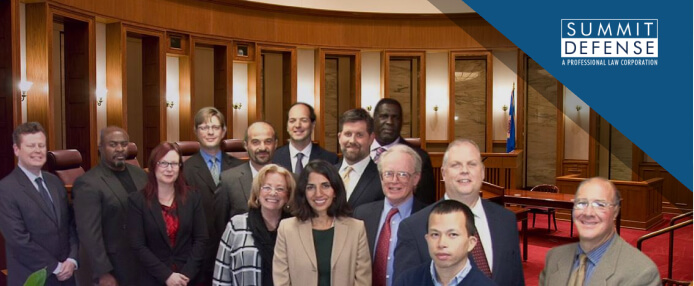 Domestic violence cases are severe accusations with grave consequences. Suppose you are facing domestic violence charges in San Francisco. In this case, you need a skilled criminal defense lawyer who will take the time to explain your legal rights and options.
A domestic violence case is punishable by certain restrictions from the victim and family members. Moreover, a domestic violence incident is usually accompanied by other cases such as assault or battery. This could amplify your preceding case and cost you huge money and longer prison time.
Summit Defense has experience handling domestic violence cases in San Francisco courts. Our domestic violence attorney in San Francisco has successfully defended clients against domestic violence charges. Our San Francisco domestic violence lawyers will provide you with a free consultation so that we can get started on building your case immediately!
WHAT ARE THE CONSEQUENCES OF A DOMESTIC VIOLENCE CHARGE IN SAN FRANCISCO?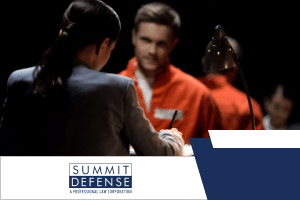 Certain restrictions for the defendant usually go with a domestic violence case. The consequences will vary depending on the severity of the case. Your sentence will include community service, probation, and fines if convicted.
Restrictions on contact with the victim, including a restraining order;
Inability to own firearms or ammunition;
Incarceration in county jail or state prison;
Fines and restitution;
Community service or probation;
Loss of child custody or visitation rights;
Removal from the United States for non-citizens and possible deportation.
You could also be required to attend a batterer's treatment program or anger management course. Furthermore, misdemeanor convictions involving battery crimes will remain on your record for life. This type of criminal record may jeopardize future employment opportunities.
Our San Francisco domestic violence lawyer at Summit Defense will start working on your case at once. We help you create a solid defense strategy to prevent a conviction. This includes challenging evidence presented by the prosecution and making legal motions.
SAN FRANCISCO DOMESTIC VIOLENCE DEFINITIONS
Section 13700 of the California Penal Code defines domestic violence. Under California law, this statute covers the definition of abuse and domestic violence.
As defined in this statute, domestic violence is a crime committed against a spouse, cohabitant, parent, or guardian of the victim. Moreover, this rule also protects the victim's former partner against this type of incident.
Domestic violence is an escalating pattern that includes physical abuse and verbal intimidation. It also includes sexual harassment and economic deprivation. Moreover, it can be charged as a misdemeanor domestic battery which is punishable by up to one year in county jail.
Domestic violence charges are usually accompanied by other criminal cases such as assault and battery. Our experienced domestic violence attorney in San Francisco provides an aggressive defense for all clients. Suppose you have been accused of domestic violence in San Francisco. In that case, you must contact our domestic violence defense attorney for a free consultation.
DOMESTIC VIOLENCE ARREST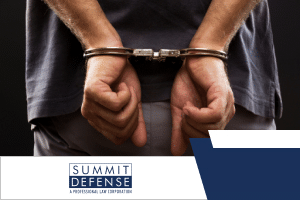 If you are arrested for domestic abuse, law enforcement will take you into custody. They will transport and keep you in a county jail facility. You will be booked and have to post bail if it is set.
Domestic violence laws in California are stern. Police departments in California have rules that allow officers to make an arrest anytime the legal components of domestic conduct are present. The responding enforcer must first determine who the abuser was.
Police officers frequently make mistakes when identifying the abuser. This mistake occurred since the officer was not present when the attack started. In most cases, they rule out the caller as the abuser and sometimes assume that the man involved is the abuser. There have been cases when the cops are more likely to arrest men in domestic cases.
You will then have a court hearing to read the charges against you. At this time, the judge may release you on your own recognizance or set bail. If you are convicted of a domestic incident, certain restrictions will apply.
If this is your situation, you must quickly call a domestic violence lawyer in San Francisco. Employing a criminal defense attorney by your side will make the legal process easier. They will help you obtain a copy of your police report sent to the county district attorney's office.
TYPES OF DOMESTIC VIOLENCE CRIMES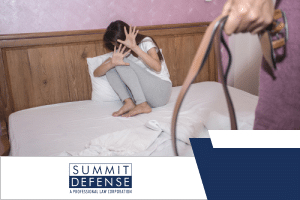 Domestic attacks are criminal threats that can be prosecuted as felonies and misdemeanors. If you are convicted, then these cases may result in imprisonment. You may also face significant fines and restitution fees. Moreover, your criminal record will remain with you for life.
There are different types of domestic crimes. These crimes include physical abuse, emotional abuse, sexual assault, and stalking.
Physical Abuse. This type of abuse is the use of physical force that results in injury or pain. It can also be defined as threatening to hurt someone or hurting them. Physical violence can also involve pushing, shoving, slapping, punching, and kicking.
Emotional Abuse. This type of abuse is non-physical. It includes verbal assaults like yelling, name-calling, and shaming. It also includes humiliation and intimidation.
Sexual Assault. This crime includes any unwanted sexual contact or advance. It also includes rape and attempted rape.
Stalking. Stalking involves harassing or threatening someone repeatedly over a period of time. Even if you don't carry out the threat, if your behavior causes the other person to worry for their safety, it is termed stalking.
Child abuse. This type of domestic attack is defined as inflicting physical or emotional harm on a child. Child abuse can include neglecting the child's basic needs, such as food, shelter, or medical care.
ORDERS OF PROTECTION IN SAN FRANCISCO
Victims of domestic attacks can apply for an order of protection in San Francisco. This is a legal document that orders the abuser to stop the abuse. It also forbids the abuser from approaching the victim or their children. This is a form of a domestic violence restraining order.
Domestic violence restraining orders will also require the abuser to leave their home. If they violate any part of the order, they can be arrested and punished.
Victims can obtain an order of protection from the police or the court. The police will take them to a local shelter if necessary. The victim can also go to a family law attorney for help to obtain an order of protection.
Summit Defense criminal defense attorneys have experience dealing with domestic violence cases. We understand that these cases can be overwhelming, especially if you are just falsely accused. We are here to help as much as we can. We serve clients across Bay Area, including Alameda and Contra Costa Counties.
DEFENSES AGAINST DOMESTIC VIOLENCE CHARGES IN SAN FRANCISCO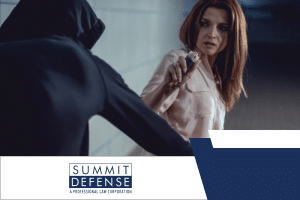 There are a few defenses that you can use against domestic violence charges. These defenses can include self-defense, defense of others, and mutual combat.
Self-defense. This defense is available if you were acting in self-defense when you committed the act of domestic violence. You have to have a reasonable belief that you would be hurt or murdered.
Defense of others. This defense is available if you defend another person from harm. You must have reasonably believed that the other person was in danger of being harmed or killed.
Mutual combat. This defense is available if both parties agree to fight each other. Both parties must have been willing participants in the altercation. If one party were not willing to fight, this defense would not be available.
In any case, employing a San Francisco domestic violence attorney will help you immensely. Each case is unique, so hiring an experienced criminal defense attorney will help you handle your case. They will build a specific and effective defense strategy for your case.
If you are facing domestic abuse charges, it is crucial to speak with an experienced domestic violence lawyer as soon as possible. Summit Defense criminal defense attorneys have successfully defended clients against all types of domestic violence charges. We are here to help you get the best possible outcome in your case. Contact us today for a free consultation.
SAN FRANCISCO RESOURCES FOR DOMESTIC VIOLENCE
If you are a victim of domestic violence, several resources are available. These resources include:
Asian Women's Shelter. This organization houses victims of domestic attacks and their children. Moreover, they also help sex trafficking victims by offering case management services. Victims can contact them through this line: 877-751-0880.
Brennan House. They offer 18-month housing for domestic attack victims. This shelter also helps victims by providing them with counseling and support groups. You can also reach their shelter at 415- 255- 2894.
Community United Against Violence (CUAV). This shelter helps LGBTQIA+ victims of domestic attacks and hate crimes. You can reach their safety line at 415-333-4357.
La Casa De Las Madres. Their emergency shelter program houses victims for eight weeks. They accommodate adult and domestic teen victims. Their 24-hour emergency lines are 877-503-1850 for adults and 877-923-0700 for teens.
Woman, Inc. This shelter offers an emergency crisis line for domestic abuse survivors. Moreover, they also provide crisis management and individual therapy. Victims can reach them by calling this toll-free line at 877-384-3578.
WHY CHOOSE SUMMIT DEFENSE FOR YOUR SAN FRANCISCO DOMESTIC VIOLENCE CHARGE?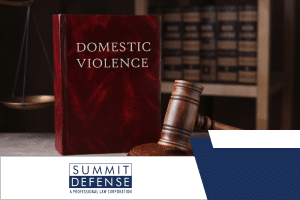 Summit Defense's team of experienced domestic violence attorneys will fight for your rights. We can also assist you in reaching the best possible outcome for your case. Our aggressive San Francisco domestic violence attorneys team provides a free consultation.
Our San Francisco criminal defense law firm also provides a free initial case evaluation. Summit Defense criminal defense lawyers will thoroughly research your case. We give firm legal counsel and support you throughout the criminal defense process.
Our criminal defense attorney in San Francisco provides excellent legal help for those wrongly accused. They will also battle by your side to protect your rights and prove your innocence.
Summit Defense respects your rights and understands your challenging situation. This is why we provide high-quality legal services to assist you in getting out of any bogus domestic attack accusations.
SAN FRANCISCO DOMESTIC VIOLENCE FAQs
Domestic assault is a severe and complex case. It's essential that you fully understand what goes on in your case to avoid getting lost in the process. Your domestic abuse attorney can fully explain the complicated parts of your case to you. However, we compiled the following details to answer some of the most asked questions about domestic assault cases.
Are domestic violence penalties severe in California?
Yes, the penalties for domestic violence convictions can be severe. The consequences of a conviction can include jail time, fines, and a criminal record. You might also lose custody of your kids or be ordered to attend anger management classes.
An assault is an unlawful attempt to inflict injury on someone else. This means that you don't have to injure the other person to be charged with assault. It's also worth noting that California law defines "assault" very broadly, which could lead to more domestic violence charges being brought against you.
What are the repercussions if I'm convicted of domestic violence?
The actual penalties for a domestic violence conviction depend on the specific charges that you face. In general, the more serious your charges are, the more severe your penalties will be. A misdemeanor domestic battery charge carries up to six months in jail and a fine of $2,000.
On top of this, you can also have a criminal record and suffer various other consequences. A convicted abuser can also lose custody of their kids or even lose visitation rights.
It's better to leave it to your defense lawyer to figure out what transpired between you and the other party. Your defense attorney will also look at any evidence presented against you by law enforcement. Never make a statement before consulting a legal professional, as this can seriously hurt your case later!
Domestic assault charges vary from state to state and incident to incident. This is why you must consult an experienced domestic violence lawyer. At Summit Defense, our team has successfully defended many people who have been wrongfully accused of domestic violence.
Will a domestic violence charge affect my child custody agreement?
It's possible that a domestic incident could affect your child custody agreement. If you're convicted of a domestic violence crime, the court may limit your child custody rights. In some domestic attack cases, the court may order the abuser to have no contact with the child.
Suppose you're currently going through a child custody battle. In that case, it's vital to have an experienced criminal defense lawyer on your side who understands domestic violence law. Summit Defense has successfully represented many clients in these types of cases.
DOMESTIC VIOLENCE ATTORNEY NEAR ME | CONTACT SUMMIT DEFENSE FOR A FREE CONSULTATION TODAY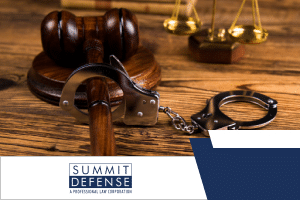 As established in previous sections, domestic abuse is a heinous crime with grave punishments. You must not take these charges lightly, especially if you are being framed as an abuser. Employing legal help from an experienced San Francisco domestic violence lawyer can significantly increase your chances of achieving justice in your name.
If you need legal help with your situation, we are here for you! At Summit Defense, our seasoned criminal defense lawyers can help you clear your name and bring the truth to light. You may contact us at our San Francisco line (415) 666-2316. You can also send your case details via our online submission form.
COMMON QUESTIONS ABOUT CRIMINAL DEFENSE
CAN I GET ARRESTED IF I'M INNOCENT?
DOES CALIFORNIA HAVE A 3 STRIKES LAW?
HOW CAN I HIRE A LAWYER WITH NO MONEY?
ARE PRIVATE ATTORNEYS BETTER THAN PUBLIC DEFENDERS?
DO CRIMINAL DEFENSE LAWYERS PREFER THEIR CLIENTS TO BE 100% HONEST WITH THEM?
I WASN'T READ MY MIRANDA RIGHTS. CAN MY CASE BE DISMISSED?
DO I NEED A LAWYER IF I'M INNOCENT?
WHAT'S A PLEA BARGAIN? SHOULD I ACCEPT A DEAL?
WHAT'S THE DIFFERENCE BETWEEN A MISDEMEANOR AND A FELONY?
SAN FRANCISCO CRIMINAL COURT INFORMATION

HALL OF JUSTICE BUILDING
850 Bryant Street, San Francisco
Cases Handled: General: Most San Francisco criminal matters are heard in this court including traffic court.
CIVIC CENTER COURTHOUSE
400 McAllister St.
Cases Handled: Civil, family law, probate and some criminal cases.
COMMUNITY JUSTICE CENTER
575 Polk Street, San Francisco
To find out which court you are in, please see the Daily Calendar posted at Room 101 at the Hall of Justice Building, or you can contact the clerk's office on (415) 551-0322. However, if you have retained an attorney, they will find out which court your case is in and let you know where you need to go – and if you need to attend court at all.
Directions to our San Francisco office

Summit Defense is located on 580 California St 12th floor, San Francisco. From San Francisco International Airport (SFO) head northwest and keep left at the fork to continue toward Airport Access Rd. Then keep left at the fork to continue toward Airport Access Rd and continue onto Airport Access Rd. Next, use the left lane to turn slightly left to stay on Airport Access Rd and continue straight to stay on Airport Access Rd. After that, make a U-turn and use the 2nd from the right lane to keep right at the fork, follow signs for US-101 N/San Francisco and merge onto US-101 N. At this point, use the right 2 lanes to take exit 430A to merge onto I-280 N and take exit 56 toward Mariposa Street. Use the right 2 lanes to turn slightly left onto Owens St and turn right onto 16th St. At 1.7 miles, turn left onto 3rd St. Finally, continue onto Kearny St and Summit Defense will be on your left.
We're open 24 Hours.
For additional questions you can call us at (415) 666-2316 or you can find us on Yelp.
HIRE AN EXPERIENCED TEAM OF CRIMINAL DEFENSE LAWYERS TO FIGHT FOR YOU

CALL OUR SAN FRANCISCO CRIMINAL DEFENSE LAWYERS FOR A FREE CONSULTATION

Choosing a San Francisco criminal defense attorney is a difficult process, which is why we try to make this process easier by providing a free consultation.
Contact us online or call us at 1-866-560-4276 to see how our criminal law specialists can support you or your loved one during this difficult time. We look forward to meeting you and discussing your defense needs as we formulate your best legal strategy.
DRIVING DIRECTIONS TO OUR SAN FRANCISCO CA OFFICE
From East (Lower Pacific Heights)
From South (South of Market)
From West (Financial District)
JAILS IN SAN FRANCISCO
There are several county jails in San Francisco, as well as one located in San Bruno (although still within the jurisdiction of San Francisco county). They are run by the Sheriff's Department.
County Jail #1 at 425 7th Street
‍
All prisoners are initially booked in through this jail in San Francisco, but moved to on of the other facilities after booking is complete.
County Jail #2 on 7th Street
‍
This facility houses both men and women inmates, but is the only jail in San Francisco that houses women.
County Jail #4 at Bryant Street
‍
This jail is the maximum security facility for San Francisco County.
County Jail #5 on Moreland Drive, San Bruno
‍
This large facility is actually located in San Mateo County, but falls under the jurisdiction of San Francisco County and City.
If a prisoner requires medical attention or mental health treatment, they are housed in a locked ward at San Francisco General Hospital on Potrero Avenue.
HOW DO I VISIT SOMEONE IN JAIL IN SAN FRANCISCO?
The Sheriff's Department requires all visitors to schedule visits to inmate online, except for those who wish to visit people being held in San Francisco General Hospital.
‍
Visits can be scheduled via the Sheriff's Department website, here. Visits are available on weekends and holidays, and at the San Bruno jail on Thursday evenings, although attorneys can visit their clients outside of those times. There are strict rules that apply to jail visits, such as time limits and dress requirements. You should make sure that you review the rules carefully beforehand; otherwise you may not be allowed to visit.