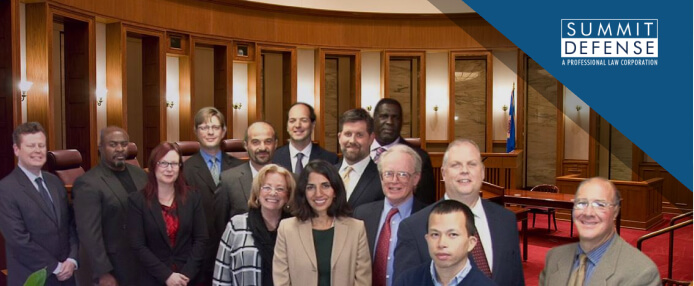 A police officer stopped you on your way to a party or coming home from a night out with your San Jose friends. After a series of tests, you are found to be driving under the influence. The first thing that comes to mind is that you have many important things to do. All these may be halted since you could be detained, cited for a traffic violation, and you'll have to pay fines. There may be instances when you were arrested with unreasonable force, which resulted in some injuries. In all these circumstances, knowledge of California law is key to defending yourself from any injustice or asserting your rights in any way possible.
The best way to defend yourself and assert your rights is through the help of a San Jose DUI lawyer. A DUI lawyer has the experience and knowledge of the entire criminal justice system. A criminal charge is a serious matter that, when overlooked, would lead to unprecedented consequences. Your life could change forever, and there will be missed opportunities in the future.
You deserve the best representation possible while dealing with this challenging situation. At Summit Defense law office, our San Jose criminal defense attorney has the knowledge and experience to help you with your DUI case. We are a criminal defense law firm with a special focus on DUI cases. We have a team of highly dedicated criminal defense lawyers who will take your case as a priority to help you navigate the complexities and difficulties of a criminal charge. For a free consultation, call us at 1 (866)852-7126. Let us know how we can help you. Do not hesitate to contact us immediately to avoid further damages on your end.
WHAT TO EXPECT FROM OUR DUI LAWYER AFTER YOUR FIRST DUI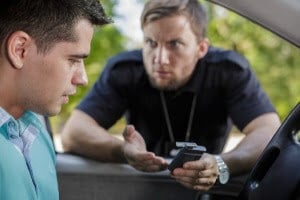 When you contact a DUI Attorney for your initial consultation, you're expected to provide the following information:
Your full name and current address for us to send all future correspondence regarding your case. If this address changes during representation, you must inform us immediately so our communications go to a valid location.
A list of names and addresses of anyone who witnessed or got involved in the incident leading up to your arrest (e.g., passengers, police officers). To prepare an effective defense strategy for your defense attorney, knowledge about what happened from as many angles as possible will help. It will ensure accurate assessments are made on how best to proceed with each case.
Your DUI lawyer will need your court paperwork if you've already pleaded guilty. It will let them determine if they can challenge other legal issues to reduce your penalties. While it is crucial not to plead guilty before consulting an attorney first, a San Jose driving under influence lawyer may still have grounds for challenging your plea based on the arrest's specific circumstances.
HOW TO HANDLE A DUI IN SAN JOSE
DUI charges in San Jose are very complex and sometimes very confusing. Upon being charged with a DUI, it is important to maintain composure and ask the police officer politely about your charges. Always remember that the State upholds your right to counsel all the time. Thus, upon being charged, make sure to contact a DUI lawyer.
DUI lawyers have years of experience handling criminal charges, particularly those based on driving under the influence. They would know the processes, from your arrest to the arraignment and having your case dismissed. California DUI penalties may be severe enough to change your life forever, especially with your privilege of driving motor vehicles. In these instances, calling a DUI law firm would be the best option to ensure that your rights are protected.
In court hearings, your DUI defense attorney will be the one to talk on your behalf and make sure that your case is presented in a convincing way to the judge. Thus, the preparation for your defense can be tedious and time-consuming. This is why the best way to handle your DUI case is through an experienced DUI attorney.
At Summit Defense, we know just how to defend your rights and secure the best outcome in your criminal charge. Contact us immediately to be informed of your rights in a DUI charge.
WHAT ARE THE PENALTIES AND SENTENCING IF CONVICTED OF DUI IN SAN JOSE?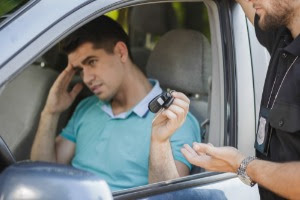 In San Jose, the law considers DUI a misdemeanor. You could face jail time and fines if convicted, depending on your arrest circumstances. However, the severity of penalties may vary depending on several factors.
One instance involves teenagers driving under the influence. The State of California has a zero-tolerance policy (ZTP) in terms of DUI. Drivers under 21 with more than 0.01% Blood Alcohol Concentration (BAC) will face serious consequences. These can include:
A lookback period of 10 years. If the teenager is found guilty, the record will stay for ten years.
Driver's license suspension for one year.
Attending DUI seminars and education programs.
Payment of fees that can total up to a thousand dollars.
Limited scholarship grants, job opportunities, etc.
Drivers above 21 years old will also face different penalties when proven guilty of drunk driving. For adults, the BAC is 0.08%. It means that adults with more than 0.08% of blood alcohol concentration are guilty of driving under the influence. Penalties and consequences may include:
Serving up to 6 months in jail
Payment of $390-$1000 fine
A lookback period of 10 years
Impoundment of vehicles
Suspension of driving privilege for six months
Attending DUI educational programs and seminars
Civil lawsuits in cases involving wrongful death
Lastly, other factors may aggravate your sentence or penalty. You'll face enhanced penalties if you're driving under the influence with a child under 14. If you're drunk driving while overspeeding and reckless driving, you'll add 60 days of jail into your sentence. Also, you'll face legal consequences if you provide alcohol to a minor, resulting in accidents.
DUI Defense Involving Police Errors
There is a presumption of regularity when it comes to the conducting of duties and responsibilities by officers. There may be situations where the police officer in charge of your case used excessive force, or they have been mistakes in conducting tests to determine your sobriety, and worse, you could have been cited for the wrong violation. As we see in many videos, these mistakes can lead to domestic violence. False accusations about committing drug crimes with no drugs involved can be fatal, especially when you're innocent.
You have a strong defense in these situations, and this presumption can be overcome through the help of a DUI lawyer. Sometimes, these police errors can give rise to not just an administrative but also a criminal case. Alleging these defenses can be complex and overwhelming. Fortunately, at Summit Defense, we provide effective legal representation to victims of these police errors.
WILL MY DRIVER'S LICENSE BE SUSPENDED?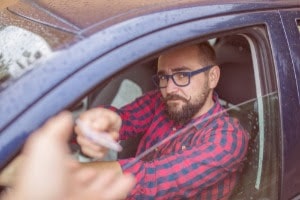 It is almost certain that your driver's license will be suspended during the legal proceedings of your DUI case. The State makes license suspensions to protect the interests of all road users from suspected negligent drivers. The suspension of your driver's license is not part of the verdict but a mere safety measure to allow a smoother investigation of your case. However, this could be inconvenient, especially when you drive to work or school. You might not be able to drive for your children or family while your driver's license is suspended.
Fortunately, it is still possible that your driver's license won't be suspended. This is through a favorable result in a DMV hearing. Our team of DUI case attorneys will defend your claim and prove that you are not a threat to the general public's safety during the pendency of your case. DMV hearings are different from the legal proceedings since an unfavorable result in a DMV hearing does not mean you are guilty already of DUI.
Summit Defense, a criminal law firm, can help you obtain a favorable result in these DMV hearings. Call us now for a free consultation for us to help you.
WHAT ARE DUI CLASSES OR PROGRAMS?
The government aims to teach the drivers who are guilty of driving under the influence so that their accidents will not happen again. Transforming negligent drivers into responsible drivers benefits society as a whole. The education of drivers is achieved through DUI classes or programs.
Rehabilitation and education are keys to having responsible drivers aware of their duties and privileges on the road. You can find several options for DUI classes and seminars. These classes often last for 12 hours for first-time offenders. These classes may take up to 30 months to complete for repeat offenders. The length depends on the frequency of the DUI case, whether you're a first, second, or repeat offender.
One effective program in reducing DUI cases is the Alcohol Education Program. This program allows all excessive drinkers to learn more about their addiction and how to handle it properly.
These San Jose DUI classes or educational seminars sound like a good idea. However, you must get an experienced San Jose DUI lawyer's opinion before attending one of these sessions. You'll need their insight because there could be other ways for you to have penalties reduced from court negotiations.
WHEN SHOULD I HIRE A SAN JOSE DUI LAWYER?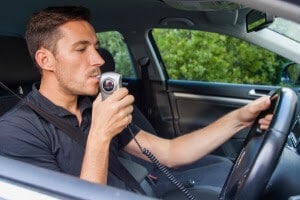 DUI cases are severe in nature since they may involve criminal liabilities. They are prosecuted vigorously by the District Attorney's Office. They can result in long periods of time in jail, fines, probation, mandatory alcohol education classes, or even a driver's license suspension. The severity of penalties that may be imposed on you if convicted makes it essential to speak with an experienced criminal defense attorney.
Criminal defense attorneys are vital in defending your rights and ensuring the prosecution follows all of the applicable rules and procedures. Your attorney can explain your defenses, protect your constitutional rights and challenge the admissibility of evidence. These involve attacking any weaknesses in police practices that led to your arrest and negotiating a plea agreement with the District Attorney's Office to dismiss or reduce penalties.
You don't want to wait for DUI charges to worsen. San Jose DUI lawyers can help you know how much time and money you'll need to be free of these charges. You should also hire an experienced San Jose defense lawyer as soon as possible after your arrest if:
Your BAC is above 0.08%
The officer smells alcohol on your breath, clothes, or person
There are other signs like bloodshot eyes, slurred speech, etc., indicating intoxication during the traffic stop
If any of these situations occur once police detain you, it'll get difficult to negotiate with them about reduced penalties without a San Jose DUI attorney by your side. You may also face enhanced penalties due to aggravating circumstances surrounding the San Jose DUI charge.
WHY CHOOSE SUMMIT DEFENSE ATTORNEYS FOR YOUR DUI ARREST CASE?
When you get yourself involved in a drunk driving case, don't hesitate to contact our Summit Defense legal team. We have San Jose DUI attorneys who can defend you against misdemeanor and felony charges. We'll make sure that your rights are respected and protect your privacy.
When you hire us, our criminal defense attorney will help you with the following:
Reviewing of evidence against you to make sure there are no loopholes;
Conducting a thorough investigation of your case before discussing it with San Jose court officials;
Providing legal representation in San Jose courts;
Arranging deals for reduced penalties or charges;
Staying current with all California drunk driving laws and regulations;
Preparing necessary documents that can strengthen your position during negotiations;
Representing you in plea bargains;
Negotiating sentences down from felony convictions;
Maintaining open communication with clients, so they're aware of what's going on at every step;
Working closely with judges, prosecutors, police officers, law enforcement agents, etc.
DUI ARREST FAQs
Here are some of the most asked questions about DUI in San Jose, California.
How long is DUI probation?
This San Jose DUI penalty can last from three years to five years. It all depends on the circumstances surrounding your San Jose drunk driving case, such as:
BAC levels at the time of the arrest
Whether you have a history of San Jose CA DUI arrests or convictions in the past
Aggravating factors related to this San Jose DUI offense
If it's your first-time San Jose DU charge, probation may last for one year or less, depending on whether other aggravating factors are involved. First offenders often get lighter sentences than repeat offenders who already had their second violation within seven years before the conviction date.
How much does a DUI lawyer cost?
There is no fixed amount relating to the attorney's fees in a DUI case. The cost of hiring an attorney varies depending on the merits of your case, the strength of your defenses, and the effort it will take to win the DUI case. But, on average, the amount ranges from $2,500 to $5,000. It may appear costly, but a DUI conviction would be more detrimental. An experienced DUI lawyer can help free you from criminal charges and safeguard your rights.
What does a DUI attorney do?
A San Jose DUI lawyer can help you deal with San Jose drunk driving charges in court. They'll also work for you when negotiating reduced penalties or dropping San Jose DUI claims in their client's favor. In addition, a DUI defense attorney can provide legal advice on what you should do next.
When is the best time to contact a San Jose DUI attorney?
The sooner, the better! This way, your San Jose defense lawyers will have enough time and resources to build an effective plan that may lead to lesser penalties or dismissal of San Jose DUI charges altogether. You should hire them as soon as possible after getting arrested by police. That's because it's still early then, and evidence hasn't been gathered yet against you, such as breathalyzer test results from hospital laboratories.
Can I win in a DUI case without a lawyer?
Winning a DUI case is no easy task. State and federal courts are strict in settling disputes involving drivers accused of driving under the influence. To strengthen your defense and prove your innocence, you'll need the help of an experienced DUI lawyer who knows the intricacies of car accident cases and how to obtain a favorable result.
CONTACT SUMMIT DEFENSE DUI ATTORNEYS TODAY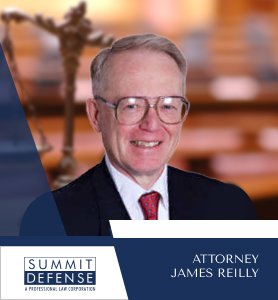 As San Jose DUI lawyers, we will listen and give you the best possible San Jose drunk driving defense representation. With us on your San Jose DUI case, you'll have the edge over the prosecution. With our extensive knowledge and expertise, we can fight together to dismiss your case or reduce the severity of the penalty. There is no need to search for a "DUI attorney near me" on Google. Call us now at (886) 852-0507 for a free consultation and case evaluation!