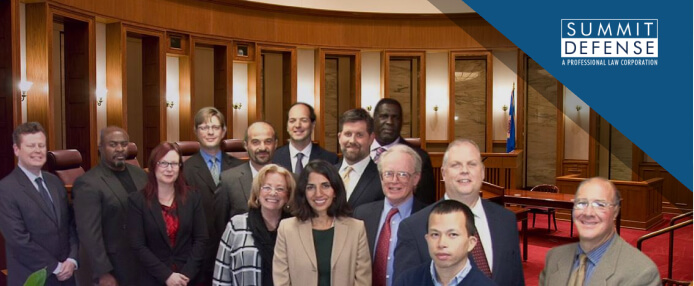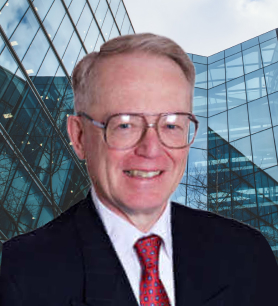 Getting a DUI conviction can stay on your criminal record and follow you throughout your life. People with a DUI often have difficulty getting a good job or getting approval for a rental home or apartment. It can determine whether you achieve other goals, such as getting into the school that you want to attend to earn a degree or learn a trade.
One way to likely avoid many of the adverse consequences of having a driving under the influence conviction is to get an expungement with the help of a San Jose DUI expungement attorney.
Secure Legal Representation From a San Jose DUI Expungement Lawyer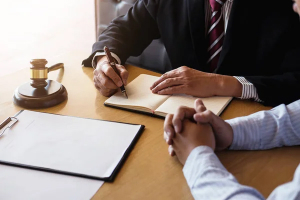 Are you eligible for a DUI expungement? Do you know the legal process for filing for an expungement? People with a criminal record, whose records include a DUI, often question whether California law allows for expungement and whether getting it will completely clear their record.
Securing legal representation from a San Jose DUI expungement attorney can help you learn about getting a DUI expunged. The experienced San Jose DUI lawyer at Summit Defense know the laws regarding expungement and can help you learn whether the expungement laws may apply to you. A compassionate criminal defense lawyer in San Jose will listen to the circumstances of your case, research the court records, and guide you to the best possible outcome.
Understanding DUI Expungement in San Jose
Governor Newsom signed the California law that allows for expungement of records for eligible individuals. The law, implemented on January 1, 2021, affects offenders with charges going forward. The original legislation allowed records to be expunged for eligible persons dating back several decades. The final version of the law only included charges for future offenses.
The Foundation for Continuing Justice considered the legislation that allows for the records of persons convicted of a DUI or other eligible offenses to be "bold expungement legislation." Still, it does not completely wipe away the conviction or guilty plea.
The law that allows you to seek to expunge a DUI is complex. That is a primary reason that you need to seek assistance from Summit Defense. Our expungement lawyers have the professional skills and knowledge to help you understand your criminal history, including the effects of the DUI on your life, even after completing your sentence. We help you learn about the record-sealing process and how it benefits you when searching for a job, housing, or other situations.
DUI Convictions and Their Consequences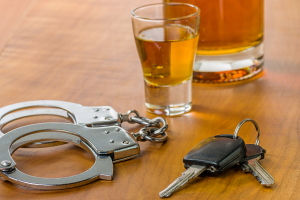 The penalties for DUI convictions and their consequences are severe and long-lasting, whether it is a first offense or a second or third DUI, even if you are not charged with another crime.
Are you an individual without a criminal record and believe that having no criminal convictions will make the judge go lightly on your DUI case? You still face stiff penalties, including the possibility of jail time, fines, and loss of your license. The judge can impose other penalties during sentencing based on California law and whether you have a record for other crimes or have prior DUI convictions.
You may face the consequences for a first DUI that, includes paying a fine of up to $1,000, spending four to six months in jail, and serving three to five years of probation. The court may order the placement of an ignition interlock device on your vehicle for four months and the requirement that you complete a DUI program. The program is at your own expense, which likely costs several hundred dollars.
Anyone who enters a guilty plea or who is convicted of a second DUI offense faces penalties that include a fine of up to $1,000, up to one year in jail time, a three to five-year probation sentence, and the loss of your driver's license for up to two years. The judge is also likely to order that you complete a DUI program that lasts up to 18 months or more and to order a mandatory ignition interlock device on all your vehicles.
Do you have a third DUI charge in California? The sentence for the conviction is likely up to a year in jail time, a fine of up to $1,000, five years probation, and up to 30 months in a DUI program. You lose your license for up to three years and have a mandatory ignition interlock device placed on your vehicle.
Some other consequences include difficulty obtaining a job, getting approved to attend the school you want to attend, and consequences in other areas of your life.
Contact our DUI lawyer at Summit Defense with the competence and familiarity to help you understand the potential penalties of your misdemeanor or felony case and to help you decide on the optimal strategy for you to take in the case.
Eligibility Criteria for DUI Expungement in San Jose
California Penal Code 1203.4 sets the eligibility criteria for every person who wants to seek DUI record expungement. The law only allows individuals who have completed their sentence, do not have a pending criminal case, and are not currently serving time for another crime to potentially obtain the relief that includes having their DUI expunged from their record.
Strict rules govern the eligibility criteria, which is likely to pose a challenge for many individuals to grasp, so it is a good idea to consult an attorney.
Potential Outcomes and Limitations of Expungement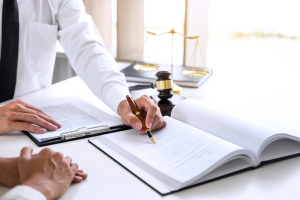 Contacting a DUI expungement lawyer to learn how to start the process and to have the attorney help you determine if you meet the eligibility criteria may lead to getting your DUI expunged in California.
Your attorney will explain the eligibility criteria and whether you may qualify during your free consultation. If you and your attorney opt to move forward, the potential outcome of successfully getting the DUI expunged means that when you do a job search, your potential employer will not have access to your criminal history that shows the DUI. The reason is that when your attorney helps you through the expungement process, the conviction will no longer be visible when you apply for a job, apply to go to school, or rent a property.
There are some limitations. If the state decides to expunge your DUI, that does not permit you to own, possess, or have control of a firearm. You are not released from the terms and conditions of an unexpired criminal protection order under 1203.4. The law does not relieve you of any prohibition of holding public office.
The DUI Expungement Process in San Jose
San Jose lawyers at Summit Defense, representing clients who want to get a DUI expunged, know there is a step-by-step process to the process, which will result in a review by the court and, hopefully, getting the DUIs expunged for their clients.
The first step is to complete the terms of your probation. The first sentence of the law, in 1203.4 (a)(1), states that after the defendant "has fulfilled the terms of probation, for the entire period of probation," the defendant shall be allowed to rescind their plea of guilty or nolo contendere and to enter a plea of not guilty.
Collect and Organize Necessary Documents and Records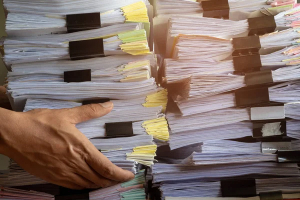 Some people convicted of a DUI offense are likely to think they can simply go to the judge and get a DUI expungement themselves. Do you know how to state your request to comply with legal statutes governing the expungement of criminal records?
Trust qualified lawyers who know the rules of the court, the laws, and how to protect the rights of their clients. Your attorney collects and organizes necessary documents and records related to your legal offense before submitting the expungement request.
File the Expungement Petition With the Court
Our expungement lawyers file the expungement petition with the court. If your probation has not yet ended, there is a possibility that we can petition a request with the court for early termination of your probation.
Build a Strong Case for Expungement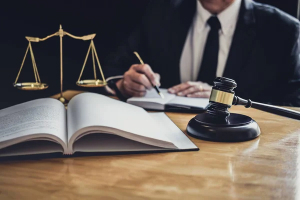 Your lawyer submits an attachment to your request that states that you have not participated in any further crime, and that explains how you have the goal of living crime-free in the future. Building a strong case includes statements such as how the expungement can better help you in securing a job or advancing in your current workplace.
Represent the Client in Court Hearings, if Required
Your DUI lawyer will represent you in court if required to do so. Whether you just got a DUI charge against you or whether you are seeking record clearance by getting a DUI expunged, experienced lawyers have the skills to represent you in court.
The Timeline of the DUI Expungement Process in San Jose
Once you complete your probation, or if you have "been discharged prior to terminating the period of probation," you may apply to have the DUI expunged from your record. Your attorney requests in writing if you have not served time in a state prison and you have had no further convictions or law violations.
If one year has passed since the DUI conviction, your attorney will start the legal process on your behalf.
Potential Challenges and Legal Considerations of Expungement in San Jose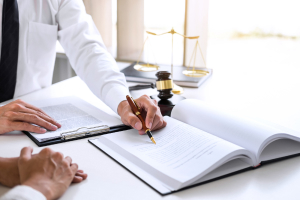 Legal considerations and challenges exist when considering a DUI expungement in San Jose. Examples of challenges include whether the DUI is a misdemeanor or felony offense and whether the person has served time in the local jail or state prison for a DUI. A DUI may become a felony if there are aggravating factors, such as the person involved in an accident while under the influence, endangering children, having a very high BAC reading, or causing an accident resulting in bodily injury.
A DUI expungement does not completely clear it from your criminal record. It is still visible to the court, DMV, and law enforcement agencies.
What Happens After a DUI Expungement
Your guilty plea or no contest plea is set aside upon approval of your DUI expungement. The judge enters a new "not guilty" plea and then dismisses your case.
You can, by law, answer "no" when asked if you have been convicted of a crime.
What Our San Jose DUI Expungement Lawyer Can Do for You
Our San Jose expungement lawyer understands that you likely have many questions regarding whether you are eligible for expungement, the legal process, and how it affects your future.
Your lawyer protects your rights and builds and presents a strong case for getting the DUI expunged once you become eligible.
Trust Our Summit Defense San Jose DUI Expungement Lawyer for Your Case | Call Us Today!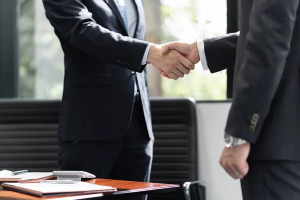 We take pride in being an honest, trustworthy professional law corporation. Our Summit Defense San Jose DUI expungement lawyer is extremely well-versed and will provide you with results-oriented performance.
Summit Defense is an A+ member of the Better Business Bureau and has numerous accomplishments in the courtroom. Contact us today to learn more about getting your DUI expunged in San Jose.