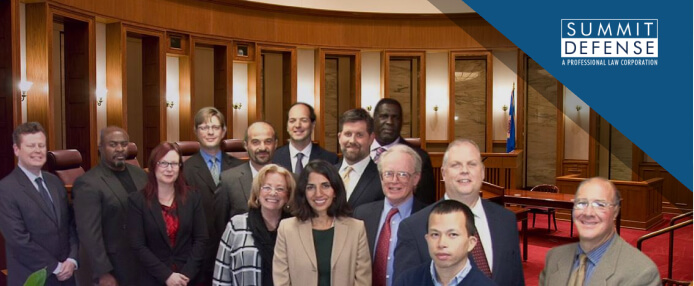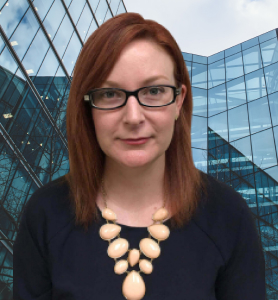 Facing a second DUI charge can be nerve-racking and frightening, especially considering the consequences of a second conviction. At Summit Defense, our compassionate and experienced San Jose DUI lawyers are here to help you navigate the legal process and protect your rights.
We believe in facing this challenge with you, together. Our caring, knowledgeable team will provide an overview of what to expect, the potential consequences involved, strong legal defense strategies, and how our team can support you throughout your case.
Secure Legal Representation for Your Second Offense DUI Arrest Case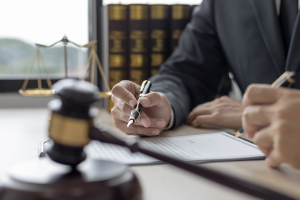 If you've been arrested for a second DUI offense in San Jose, California, securing legal representation from a San Jose criminal defense attorney as soon as possible is critical. A second DUI conviction carries more severe penalties and consequences than a first offense, so having an experienced DUI lawyer on your side is essential.
Our dedicated San Jose DUI attorneys at Summit Defense have extensive experience defending clients against second DUI charges. We will work diligently to protect your rights, build a strong defense, and help you achieve the best possible outcome in your case. We will also provide you with the compassion and support you need during this challenging situation, and we will always put your needs first.
Overview of the DUI Laws in California
California has drunk driving laws, and they apply to not only alcohol but also prescription medications. BAC laws in the state include:
A limit of 0.08 for drivers 21 years and older.
A limit of 0.04 for commercial drivers.
Anyone under the age of 21 cannot have any alcohol in their system at all.
If the officer who pulls you over believes you may be under the influence, he may compel you to perform field sobriety tests. The officer may ask you some extra questions, and you may be asked to perform maneuvers on the side of the road. The officer may also give you a breathalyzer test.
What You Need To Know About Second Offense DUI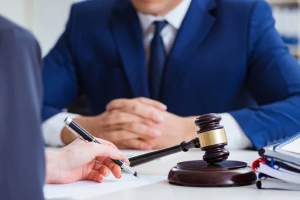 A second DUI offense in California is defined as a second DUI conviction within ten years of the first conviction. The consequences for a second DUI are more severe than those for a first offense, and having a prior DUI conviction on your record can significantly impact the outcome of your case. It is crucial to understand the penalties and potential defenses available to you.
Penalties for Second Offense DUI
The penalties for a second DUI conviction in California are more severe than those for a first offense. These penalties may include:
Jail Time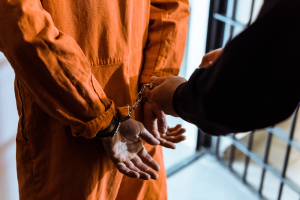 A second DUI conviction in California can result in a mandatory minimum of 96 hours in jail, possibly up to one year behind bars. The actual jail time will depend on the circumstances of your case, including your BAC level, driving history, and any aggravating factors.
We don't believe that nobody should have to spend a second longer in jail than they have to, and we will work hard to fight for the minimum in your case. We will review your case's circumstances with you, and we can negotiate with the prosecutor to achieve a more favorable outcome.
Probation
Probation for a second DUI offense typically ranges from three to five years. While on probation, you must comply with various conditions, such as attending a DUI program, installing an ignition interlock device (IID) on your vehicle, and refraining from driving with any measurable amount of alcohol in your system.
An ignition interlock device is specifically designed to prevent you from driving a motor vehicle after you have consumed alcohol. You might also be responsible for the costs of installing this device.
DUI School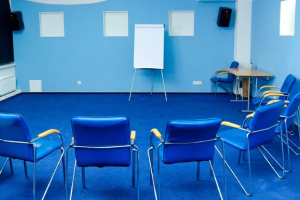 For a second DUI conviction, you must complete an 18- or 30-month DUI education program, depending on the court's discretion. This program is designed to help individuals understand the dangers of impaired driving and reduce the risk of future DUI offenses.
If you are willing to complete San Jose DUI school instead of being forced to go there, we can lessen the penalties imposed on you.
Driver's License Suspension for a Second DUI
A second DUI conviction will result in a two-year driver's license suspension. However, you may be eligible for a restricted license after a certain time, allowing you to drive to and from work, school, and DUI education classes. You must install an IID on your vehicle to obtain a restricted license and show you can behave responsibly.
Our caring and compassionate team is here to help you, and we understand that you probably want to get behind the wheel again as soon as possible. You might need your vehicle to get you to work and school. We can help you obtain that restricted license as soon as you are eligible.
Fines and Fees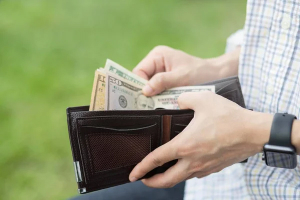 In addition to the penalties listed above, a second DUI conviction can result in fines ranging from $390 to $1,000, plus additional penalty assessments that could significantly increase the total amount owed. Furthermore, you may be required to pay restitution to any victims involved in an accident caused by your DUI.
Second Offense DUI While on Probation in California
If you are arrested for a second DUI offense while still on probation for a previous DUI, you may face additional penalties, including a longer license suspension, increased fines, and a mandatory minimum jail sentence. Having an experienced San Jose DUI attorney to represent you in this situation is crucial, as the consequences can be even more serious.
We understand this can be a stressful experience, but you do not need to go through it alone. Our team will be with you every step of the way.
Aggravating Factors That Increase Penalties for a Second Offense DUI in San Jose, CA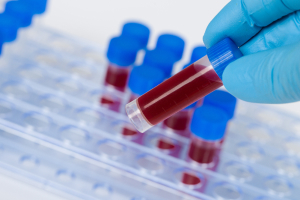 Certain factors can increase the severity of penalties for a second DUI offense, including:
A high BAC level (0.15% or higher);
Refusing a chemical test;
Driving at excessive speeds;
Causing an accident or injury; and
Having a minor under 14 years old in the vehicle.
If any of these aggravating factors are present in your case, you may face enhanced penalties, such as longer jail time, higher fines, or an extended license suspension.
Our experienced DUI attorneys at Summit Defense can help you understand and navigate the potential consequences of your case. We perfectly blend professionalism and experience with care and compassion, giving you the support you need during a difficult time.
Expungement of a Second DUI Offense Record in California
In California, expunging a second DUI conviction from your criminal record may be possible. Expungement can help you move forward by making finding employment, housing, or educational opportunities easier. To qualify for expungement, you must complete all probation requirements, have no new criminal charges pending, and demonstrate rehabilitation.
Our San Jose DUI lawyers at Summit Defense can help you determine eligibility for expungement and guide you through the process. We will discuss this with you and put your application in the best position possible to be successful.
Legal Defenses Against a Second DUI Charge in San Jose, CA
An experienced San Jose DUI attorney can develop a strong defense strategy for your second DUI charge. Some possible defenses include the following:
Lack of Probable Cause for Arrest
A police officer must have probable cause to arrest you. Depending on the circumstances of your case, we can argue that the officer did not have probable cause, which could be enough to get your case dismissed.
Challenging the Officer's Testimony
Your attorney can cross-examine the arresting officer to challenge their observations, expose inconsistencies in their testimony, or demonstrate that your alleged impairment was due to factors other than alcohol or drugs.
Challenging the Accuracy of the Test Results
If mistakes were made while administering your blood or urine tests, we could challenge the accuracy of those results. Perhaps the sample was improperly stored, or the machine was incorrectly calibrated. If we get the test results thrown out, we can get your case dismissed.
Officer Misconduct at the Sobriety Checkpoints
Suppose the police failed to follow proper procedures during your arrest, such as violating your constitutional rights or conducting an unlawful sobriety checkpoint. In that case, your attorney may be able to use this information to your advantage.
Rising Blood Alcohol Defense
Your lawyer may argue that your BAC was rising at the time of the test, meaning that your BAC was actually below the legal limit while you were driving. This defense requires expert testimony to explain how alcohol absorption rates can impact BAC readings.
Medical Conditions or Other Factors Affecting Test Results
If you have a chronic medical condition, such as diabetes or gastroesophageal reflux (GERD), these conditions can impact the results of a BAC test. We can look at your medical history, compare it to your test results, and see if we can hire an expert witness to explain why the results might not be accurate.
When To Hire a San Jose DUI Lawyer and How Much It Costs
Hiring a San Jose DUI lawyer as soon as possible is crucial if you have been arrested for a second DUI offense. The cost of hiring a lawyer can vary depending on the complexity of your case and the attorney's level of experience. However, investing in skilled legal representation can help protect your rights, minimize the impact of a second DUI conviction on your life, and save you money in the long run by avoiding costly penalties and fines.
When choosing a DUI lawyer, consider factors such as their experience with second DUI cases, their track record of successful outcomes, and their ability to communicate clearly and compassionately with clients. Remember that the initial consultation with a DUI attorney is usually free, allowing you to discuss your case and determine if they are the right fit for you.
Schedule a Free Consultation With Our San Jose DUI Lawyer at Summit Defense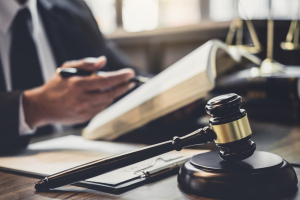 At Summit Defense, our San Jose DUI lawyers understand the unique challenges of a second DUI charge and a felony DUI defense. We are dedicated to providing compassionate, aggressive representation to help you navigate the legal process and achieve the best possible outcome in your case.
After San Jose DUI arrests, our team will thoroughly investigate your case, identify potential weaknesses in the prosecution's evidence, and build a strong defense strategy tailored to your situation. We will also assist you with DMV administrative hearings, negotiate with the prosecution on your behalf, and represent you in court. We will listen to your case without judgment or reservation and give you the legal support you need and deserve.
Don't face the severe consequences of a second DUI conviction alone. Contact our criminal defense law firm today to schedule a free consultation and learn more about how we can help you. Our experienced San Jose DUI attorneys are committed to protecting your rights and guiding you through this challenging time.