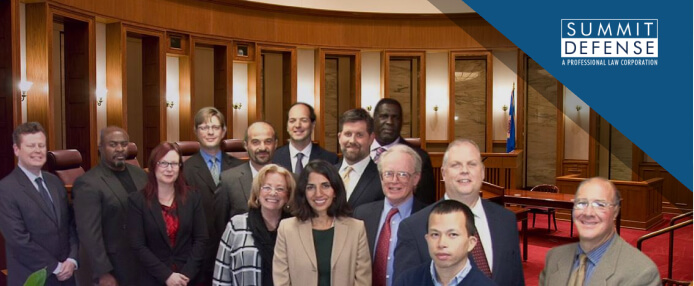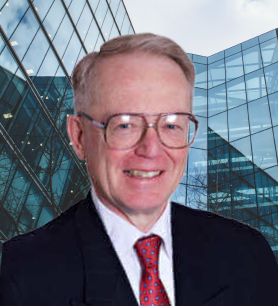 If you've been charged with a wet reckless driving offense, it can be an incredibly daunting experience – and that's where we come in. At Summit Defense, our team of experienced San Jose criminal defense attorney has the insight and expertise to provide you with the legal representation necessary for success. We understand how intimidating such charges can be, but rest assured when you work with us. We'll guide you through every step of the process to fully protect your rights.
Whether you are facing felony DUI charges, a license suspension, or reckless driving involving alcohol, our DUI attorney in San Jose is here to represent you. Learn more about how our DUI lawyers can help you following a DUI arrest, and give us a call to schedule a case consultation today.
Secure a Plea Deal of a Wet Reckless With a San Jose Wet Reckless Lawyer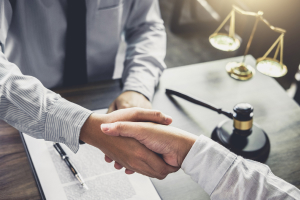 Our goal is always to secure a plea deal on behalf of our clients if possible – because this could prevent some potentially serious consequences from arising during court proceedings. Every case is unique. Therefore, we consider all factors before deciding what strategy best suits your needs. In some instances, there may be grounds for dismissal; however, plea deals might also prove beneficial depending on the circumstances involved.
California's DUI Laws
Being pulled over for driving under the influence (DUI) in California can be a frightening experience that carries serious consequences. According to CA Vehicle Code section 23152(a), if you are stopped by law enforcement and found to have any amount of drugs or alcohol impairing your ability to drive, you could face jail time, hefty fines, points added to your DMV record resulting in higher insurance rates, loss of license, and possibly even job termination. Similarly, if found with a blood alcohol content (BAC) above 0.08%, police may also charge you with DUI (section 23152(b)).
Both charges come with a hefty punishment, so those facing such allegations must consider hiring a skilled DUI attorney who will fight hard for their rights and interests. Don't wait until it's too late – an experienced San Jose DUI lawyer specializing in this field can make all the difference when dealing with these criminal accusations!
Understanding Wet Reckless Charges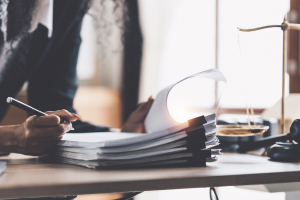 A "wet reckless" charge is a common name for the more technical term of reduced DUI. Under California's Vehicle Code, an individual charged with driving under the influence (DUI) may be able to receive a plea deal that results in a less severe conviction referred to as "wet reckless." This phrase comes from combining "reckless" and "alcohol-involved" into one description.
Someone who wishes to receive this lesser sentence must first be arrested and charged with DUI before any negotiation can occur. However, if you successfully plea for wet reckless instead, it could significantly reduce jail time or fines associated with traditional DUIs. The decision ultimately rests in the hands of the court judge, so it's important to understand what would make up a strong case when attempting such negotiations.
The Benefits of Getting a Wet Reckless Plea Deal
If you're facing DUI charges, opting for a wet reckless plea deal can be your saving grace. It's essential to understand the benefits that come with this decision before jumping into it, so here are some key advantages of going this route instead of choosing a full-blown DUI conviction:
Lower Fines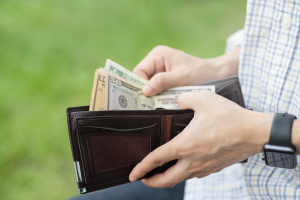 A wet reckless plea will have significantly lower fines than if you went with an official DUI charge. Fines have a lower range for reckless driving, while fines for DUIs usually run significantly higher and could include penalty assessments, making the latter option much more costly.
Reduced Jail Time
Whereas DUIs involve jail time as part of their sentence, most convictions for wet recklessness only result in probationary periods – meaning you don't necessarily have to worry about disrupting your life and professional career by spending days behind bars.
Less Compulsory Jail Sentence for a Person With Past DUI Convictions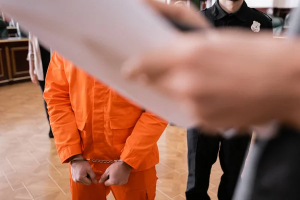 Suppose there were already one or more prior offenses on your record. In that case, taking up a wet reckless agreement is especially beneficial since it won't trigger any mandatory prison sentences like another DUI would do. This way, repeat offenders can avoid serious trouble and reduce penalties they'd otherwise receive due to multiple infractions on their records.
Shorter Probation Term
A wet reckless plea deal can get you back to your regular life much sooner than a DUI conviction. Typically ranging from one to two years, probation periods for wet reckless convictions are significantly shorter than those of three to five years for DUIs.
Reduced DUI School Period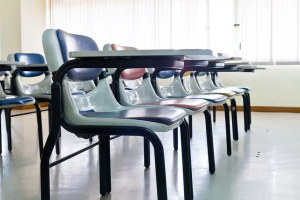 Forcing offenders into lengthy educational programs as part of their court-ordered obligations is standard practice after being convicted of a DUI offense – typically 30-60 hours long. However, if you opt for a wet reckless charge instead, there's no need to worry about spending as much time in class.
No Compulsory Court-Ordered Driver's License Suspension
If you take a plea deal for wet reckless driving, you do not necessarily have to worry about having your license suspended. A compulsory driver's license suspension is usually required with a drunk driving conviction. However, that is not the case for wet reckless driving.
You can keep your driver's license, resulting in far less disruption to your life. You will still be able to get to work and school relatively quickly.
Possible Reduced Effect on a Person's Professional License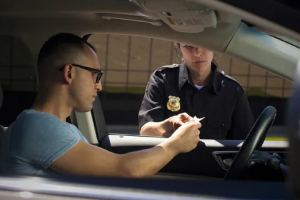 A plea bargain could also significantly reduce someone's chances of losing a professional license. This is particularly important for people working in education and healthcare, where any guilty verdict could have negative ramifications.
No Compulsory Ignition Interlock Device (IID) Installation
A wet reckless conviction does not require the installation of an IID, while a DUI conviction often does. Avoiding the mandatory installation of an IID can save you money and the inconvenience of using the device every time you drive.
You should consider taking a plea deal for many reasons if you are advised to do so by your attorney.
Disadvantages of a Wet Reckless Conviction
The consequences of a "wet reckless" conviction can be severe. Not only will it count as a prior offense, meaning that if the defendant is convicted of another DUI within ten years (California's DUI "lookback" period), they'll face increased penalties for their second or third-time violation – but there are other repercussions to consider too.
Car insurance companies often view wet reckless convictions in much the same way as DUIs, which can result in higher premiums or even cancellation of coverage altogether. Additionally, all DUI arrests trigger an administrative per se hearing at the DMV regardless if the criminal charge was reduced. Two points will be added to your California driving record (or 3.5 points if committed while operating commercially).
So, even though "wet recklessness" may seem like a lesser punishment than those associated with DUIs, offenders still stand to suffer long-lasting effects on their records and wallet alike.
The Distinction Between Wet Reckless and Dry Reckless
The major distinction between a "wet reckless" and a regular conviction is clear: the former will be noted on criminal records as involving alcohol or drugs, whereas the latter does not. However, this doesn't necessarily mean that the driver was actually engaging in recklessness—it simply reflects that it has been used as part of a plea bargain for DUI cases.
It's important to recognize this difference because "wet reckless" carry heavier consequences than its counterpart if convicted again within ten years of an offense related to alcohol or drugs. In other words, those found guilty are labeled repeat offenders and consequently face harsher penalties under California law.
Therefore, when deciding whether to accept such an offer from prosecutors during your case proceedings, carefully consider all possible long-term implications before deciding how best to proceed with your defense strategy.
Aggravating Factors That Can Affect Your DUI Penalties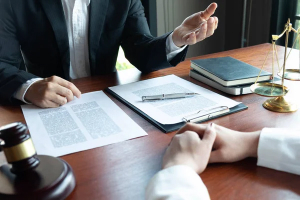 For those facing a DUI charge in California, it is essential to understand the potential consequences of such offenses. The severity of your case can be greatly impacted by various aggravating factors – from high BAC levels and previous convictions to causing an accident or driving without any license or insurance. As these repercussions can range from fines and jail time, having the right knowledge and legal support is crucial for achieving optimal results.
Regarding Blood Alcohol Concentration (BAC) levels, anything over 0.15% may indicate very high intoxication, while anything under 0.08% could result in increased penalties due to its extreme alcohol level. Furthermore, if you were involved in an accident that resulted in serious injury or death, this will certainly result in more severe penalties. In addition, being caught behind the wheel without a valid license or insurance coverage can also put you at risk of harsher punishments.
Moreover, if there are multiple prior drunk-driving convictions within ten years, this could lead to stiffer penalties. Someone convicted of drunk driving multiple times is far more likely to face harsher punishment. That is why you must do everything you can to contact an attorney as soon as possible.
At Summit Defense, we are here to represent you and will ensure that your rights are vigorously defended every step of the way. Give us a call today.
Obligations of Drivers Convicted With Wet Reckless
If you are convicted of wet reckless driving, there are several significant obligations that you could face. For example, you could be asked to pay various fines and court fees. These could be particularly expensive, especially if you have prior convictions on your criminal record.
You may also be asked to complete a probationary requirement and may be required to complete driving school. You could face various other consequences if you do not meet these obligations.
Seek Help Today From Our San Jose Wet Reckless Lawyer at Summit Defense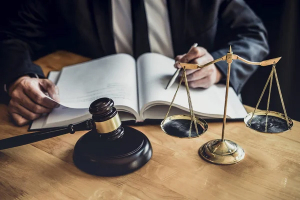 It is stressful if you are facing wet reckless driving charges, but this is not a situation you must face alone. At Summit Defense, we would be honored to represent you, so give us a call today to schedule a case consultation. We have significant experience representing people facing various charges, including wet reckless accusations, and we can work with you to help you plan a proper defense.
If you would like to learn more about how we can help you, give us a call today to schedule a case consultation.