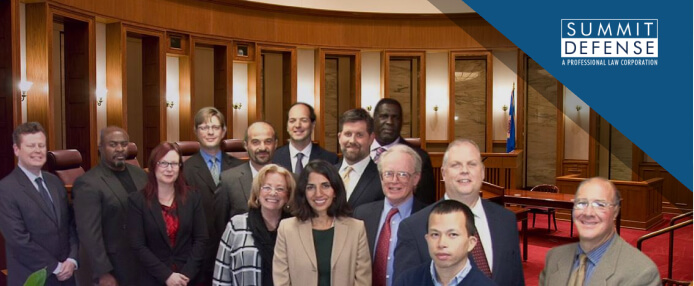 A Burlingame domestic violence conviction will carry dire consequences. This includes jail time, loss of child custody, the imposition of restraining orders, and a lifetime criminal record. Non-citizen convicts will also face immigration issues. Whether you have a green card or H1B, F1, or another visa status, you must consider the implications in criminal court and the dire consequences should Immigration courts become aware of the conviction.
Whether a felony or a misdemeanor, any domestic violence charge must be taken seriously. Technically, even a first misdemeanor offense exposes a defendant to a potential one-year jail sentence, but in reality, that is seldom the result. The real battle, though, is in protecting the clean record and reputation of the defendant. We know that even a first-time conviction can lead to severe consequences and affect your employment prospects and your good name, burden you with a permanent criminal record, impose a restraining order and compromise your immigration status. This is why our objective is the complete dismissal of all charges. Where that is not possible, we are skilled at minimizing consequences to protect your reputation.
BURLINGAME DOMESTIC VIOLENCE DEFINITION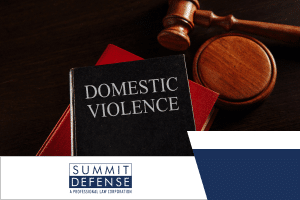 Domestic violence includes misdemeanor or felony crimes of violence done by:
a former or current spouse or a victim's intimate partner;
a person who is cohabitating with or has cohabitated with the victim as a spouse or intimate partner;
someone with who the victim shares a child in common;
a person similarly situated to a spouse of the victim under the domestic or family violence laws of the jurisdiction receiving grant monies;
any other person against an adult or youth victim protected from that person's acts under the jurisdiction's domestic or family violence laws.
Domestic violence assault charges are severe and can result in a range of consequences, including restraining orders, loss of custody of pets and children, and the loss of your right to own or purchase weapons.
WHO COUNTS AS A VICTIM?
Domestic violence legislation defines "domestic violence" as abuse against an "intimate partner," who is defined as:
Spouse (current or former)
Domestic partner on the books now or in the past
Fiancé (current or former)
Live-in or ex-live-in partner
Anyone who has a child with the accused
Someone who is currently dating or has previously been dating the accused.
TYPES OF DOMESTIC VIOLENCE CASES AND THEIR CORRESPONDING PENALTIES IN BURLINGTON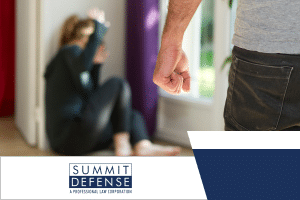 Battery, abuse, threats, and neglect are common "domestic violence" offenses in Burlington. Some of these violations are considered misdemeanors, while others are considered felonies.
However, most of these charges are "wobbler" offenses in Burlington. A "wobbler" is a crime that can be prosecuted as a misdemeanor or a felony based on the following factors:
The offense's circumstances
The severity of the injuries sustained by the accused victim
The criminal history of the defendant.
A. Elder Abuse
Penal Code 368 PC defines elder abuse law in California. It criminalizes the act of inflicting physical and emotional abuse, neglect, endangerment, or financial fraud on a victim 65 years or older. This offense is a "wobbler." When charged as a misdemeanor, it is punishable by up to 1 year in county jail. As a felony, it is punishable by up to 4 years in state prison.
B. Child Abuse
Per Penal Code 273d PC, inflicting corporal punishment or injury on a kid is illegal in California. Although reasonable spankings are not prohibited in California, any cruel punishment that causes injury to a child is considered child abuse.
A first offense is punishable by a sentence of up to one year in county jail or three years in state prison.
C. Child Endangerment
Penal Code 273a defines child endangerment law in California. It criminalizes a willful act to endanger a child's safety and health or suffer harm under someone's care.
D. Revenge Porn
Penal Code 647(j)(4) PC makes posting explicit videos or images of someone online without their consent, which causes emotional distress to the victim.
Revenge porn is punishable by one year in county jail and a $1000 fine or less.
E. Posting Harmful Information on the Internet
Penal Code 653.2 PC makes it a crime to post harmful information on the internet. This crime is also known as indirect electronic harassment and is charged as a misdemeanor with a fine of up to $1000 and up to 1 year in county jail. This crime consists of:
Emailing or posting harmful info about someone;
With the intent to cause other people to harass the victim.
F. Criminal Threats
Penal Code 422 PC defines criminal threats law in California. It criminalizes the act of threatening someone with serious harm. This is a wobbler offense so it can be charged as a felony or a misdemeanor. A misdemeanor criminal threat is punishable by up to 1 year in county jail. In contrast, a felony criminal threat is punishable by four years in prison, plus a "strike" on your criminal record.
G. Child Neglect/Failure to Provide Care
Penal Code 270 PC makes it illegal when a parent wilfully neglects to provide for their minor children's basic needs (such as food, medical treatment, shelter, and so on).
This offense is a misdemeanor. It carries a fine of up to $2,000 and a sentence of up to 1 year in county jail.
H. Corporal Injury to a Spouse or Inhabitant
Penal Code 273.5 PC makes it a crime to inflict a "corporal injury" on an intimate partner, even if the injury is minor.
This offense is a felony. A first violation can result in a sentence ranging from 1 year in county jail to 4 years in California state prison.
I. Domestic Battery
Penal Code 243(e)(1) PC defines domestic violence law in California. It criminalizes the act of inflicting force or violence on an intimate partner. This offense is a misdemeanor. This California domestic violence law, unlike Penal Code 273.5, does not need a visible injury. A fine of up to $2,000 and/or one year in county jail is a possible penalty.
J. Damaging a Telephone Line
Penal Code 591 PC defines damaging a telephone line law in California. It criminalizes the act of cutting or otherwise damaging a phone line or phone equipment. A domestic abuser who prevents their victim from making a phone call is an example.
Penal Code 591 can be charged as a felony or a misdemeanor. When charged with a felony, the convict can face a fine of $10,000 and 3 years in state prison.
K. Aggravated Trespass
Penal Code 601 PC defines the aggravated trespass law in California. When a person makes a criminal threat to someone and enters that person's home or workplace within the next 30 days to carry it out, they commit "aggravated trespass. This offense can be a misdemeanor or a felony. A felony aggravated trespass is punishable by up to 3 years in county jail.
L. Stalking
Penal Code 646.9 defines the stalking law in California. It makes the act of harassing or threatening someone to the point that it threatens their safety or their family's safety. Depending on the offender's criminal history, this offense can be a misdemeanor or a felony. A misdemeanor stalking is punishable by up to 1 year in county jail, and a felony can have up to three (3) years in state prison.
WHAT ARE THE COMMON DEFENSES AGAINST DOMESTIC VIOLENCE CHARGES?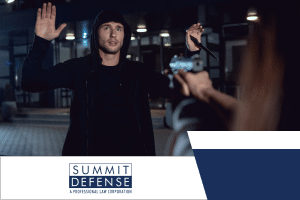 Although domestic abuse is a severe crime in Los Angeles County, not all domestic violence complaints are valid. False accusations are reasonably typical when emotions run high between two people in a close connection.
In every domestic violence case, the key to victory is a good defense that will hold up in court. Since no two cases are alike, the facts will determine the technique that will work for you. The following are some possible defense strategies:
In most domestic abuse cases, the prosecution must prove intent beyond a reasonable doubt. In some situations, proving that you did not intend to commit the crime might be used as a defense.
We can use an option to prove your innocence, whether by utilizing an alibi defense, technological or scientific evidence, or other means to show that you did not commit the crime.
Our Burlingame domestic violence attorney can investigate if the victim has a reason to accuse you of a crime falsely. We will conduct a thorough investigation of the circumstances to effectively protect your rights to gain a complete picture of the situation.
There are cases when self-defense can be used as your legal defense. This is especially applicable if your partner attacked you and you fought back to defend yourself.
HOW CAN A BURLINGAME DOMESTIC VIOLENCE DEFENSE ATTORNEY HELP YOU?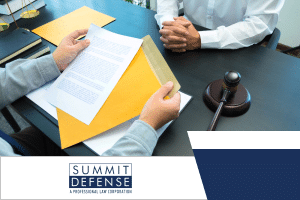 As the largest Criminal Defense firm in the Bay Area, our Domestic Violence lawyers specialize in defending domestic violence cases. We believe that families have a right to sort out their problems, and we do not want our clients to bear the burden of an unfair criminal conviction. Our first and foremost goal is the complete dismissal of charges. This is why we do everything possible to have these matters dismissed by the DA before charges are filed and, when necessary, vigorously defend domestic violence accusations in court. There are several recognized defenses to domestic violence cases, and our attorneys are versed in litigating these defenses.
Regardless of the charges leveled against you, we deliver high-quality, skilled legal counsel that you can rely on. There is no one-size-fits-all technique to defend against domestic abuse charges. Domestic violence is a broad legal phrase that can refer to various scenarios.
WHY CHOOSE SUMMIT DEFENSE FOR YOUR BURLINGAME DOMESTIC VIOLENCE CASE?
Our success and industry recognition result from our EXCLUSIVE FOCUS on criminal defense. This single-minded focus allows us to keep pace with the ever-changing landscape of legal doctrine and provide you with the best results possible.
Here are some of the reasons why you should choose us:
We have experienced and aggressive criminal defense attorneys, ex-prosecutors, immigration specialists, and police officers.
We have over 120 years of cumulative and exclusive criminal defense experience.
We are available 24/7.
We offer a free consultation.
We have award-winning customer service.
We are featured as Superlawyers 4 years in a row.
We have affordable fees and payment plans.
You can rely on us to defend you and stand by your side. We don't pass judgment; all we care about is what's best for you. The professionals at Summit Defense will represent you if you need a compassionate Burlingame domestic violence attorney. We will go to any length to resolve your issue.
DOMESTIC VIOLENCE ATTORNEY NEAR ME | CONTACT SUMMIT DEFENSE TO SPEAK WITH A BURLINGAME DOMESTIC VIOLENCE LAWYER FOR A FREE CONSULTATION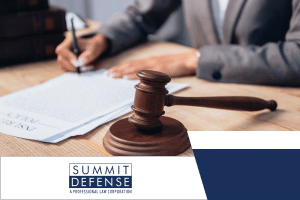 Suppose you've been accused of a domestic violence crime. In that case, whether in San Mateo County, San Francisco, San Jose, San Bruno, Santa Clara, or elsewhere in the Bay Area – our Burlingame CA criminal defense attorney can help. At Summit Defense, our goal is always the complete dismissal of all charges. If this isn't possible, we often negotiate solutions and formal legal advice for our clients to avoid jail and sometimes even prosecution.
Don't allow charges of domestic violence to ruin your life. You are not required to go it alone. You shouldn't. When you're dealing with the emotional effect of domestic violence claims, it's all too easy to say things you'll come to regret.
Our Burlingame Domestic Violence Attorneys are dedicated to assisting you and examining all available options to help you receive a lesser sentence or have your case dropped.
Contact us today at 1 (866) 851-9645 to make an appointment with our experienced domestic abuse lawyer for a free consultation. We'll sit down with you and listen to your tale before discussing defensive choices.
Burlingame Court Information
Hall of Justice and Records
400 County Center, Redwood City

Cases Handled: All criminal cases in San Mateo area

Traffic Division Southern Branch (Annex)
500 County Center, Redwood City on the corner of Hamilton Street and Middlefield Road

Cases Handled: Traffic offenses

BURLINGAME JAIL INFORMATION
Maple Street Transitional Facility
This is the jail where all inmates in the San Mateo/Burlingame are received and processed. Some prisoners will stay here if they remain in custody. There is also a women's facility here.
Maguire Correctional Facility
This facility is where male inmates are often sent after booking at Maple Street Transitional Facility.
Driving Directions to our Office in Burlingame
From the North (Millbrae)

From the East (Foster City)

From the West (Hillsborough)