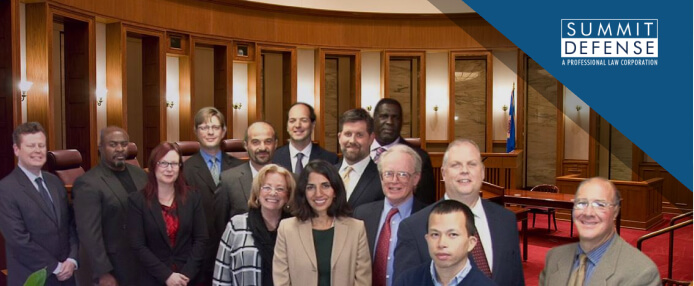 Using or transporting illicit substances is a severe violation of state and federal law. The penalty for a drug violation might be severe depending on the nature of the drug accusations.
If prescribed pharmaceuticals are not used appropriately, the laws that apply to illicit substances can also be applied to these medications. The state of California enacted various restricted substance legislation. Facing criminal charges for a drug offense can harm a victim's life.
If you are accused of a drug crime, you will need the assistance of a skilled Burlingame drug crimes lawyer. Our Burlingame criminal defense law firm has a track record of success in assisting victims of drug crimes.
WHY SHOULD YOU HIRE A BURLINGAME DRUG CRIME LAWYER WHEN FACING DRUG CRIME CHARGES?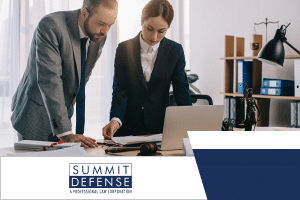 There is a lot at risk when it comes to drug charges. The consequences of a conviction can be severe, which is why you need an experienced Burlingame drug crimes attorney on your side. Summit Defense Attorneys have successfully represented clients in several drug-related crimes.
Thorough case evaluation. Our Burlingame drug crimes attorneys will thoroughly analyze all of the evidence in your case. To construct a powerful defense strategy, we will search for flaws in the prosecution's claims and evaluate your drug-related crime.
A group of attorneys that work together. Our skilled criminal defense attorney team will collaborate to construct the best possible defense for you. We will put our many years of knowledge and skills to good use. Our legal team will fight the prosecution's case and defend your rights.
Assisting victims in acquiring evidence for their cases. We recognize how difficult it is for victims of drug crime allegations to come forward. Our Burlingame drug crime attorneys will work with you to collect the evidence you require to establish your case.
Extensive knowledge of local legislation. We all know that California's rules are constantly changing. Our Burlingame criminal drug attorneys remain current on local legislation and will utilize this information to your advantage.
Whatever the charge, we will fight hard to defend your rights and mount a solid defense on your side. Our staff has vast courtroom expertise and understands how to handle complex issues. Summit Defense criminal defense attorneys will work with you to devise a strategy tailored to the details of your drug charges.
NAVIGATING CALIFORNIA'S DRUG LAWS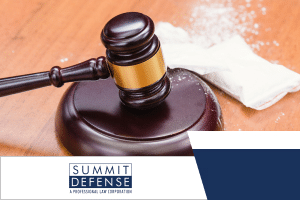 Possessing and using illegal drugs in California are violent crimes. The law heavily punishes this criminal offense. In fact, California placed numerous local legislation to monitor and control the use of controlled substances in the state. Knowing these laws will help you understand what's happening in your case.
If you face drug charges in Burlingame, our criminal lawyer can help you. Our team of drug crime attorneys has a vast knowledge of laws surrounding the use and possession of illegal drugs and other controlled substances. We can help you establish your innocence in a drug-related crime.
To understand these laws, here are some of the statutes established in California to address the growing abuse of illegal substances:
DRUG POSSESSION, DISTRIBUTION, AND TRAFFICKING LAWS
Under California's Health and Safety Code 11350(a), simple possession or possession of an illicit narcotic for personal use is a misdemeanor violation. Unlawful possession of restricted narcotics such as cocaine and heroin is penalized by up to a year in county prison in Los Angeles. Incriminated defendants will also face fines of up to $1,000.
If the defendant has past sex crime convictions or any existing felony drug charges, simple possession charges can lead to felony convictions. A felony conviction might result in up to three years in county jail.
Drug distribution offense is far more severe than simple drug possession since you are deemed to be endangering others' health and profiting from selling controlled substances. California's Health and Safety Code 11352 defines drug distribution laws and labels this offense as a felony. If you are convicted of this drug crime, you will face:
3-5 years incarceration
$20,000 fines
POSSESSION OF METH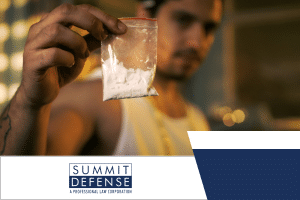 California Health and Safety Code 11377 defines methamphetamine possession. The prosecution must establish that you illegally possessed a prohibited drug to prosecute you under this legislation. Furthermore, you must be aware of its presence and character as a prohibited substance and the fact of its nature. A misdemeanor offense is punishable by up to one (1) year in county prison and a fine of up to $1,000.
On the other hand, it can be prosecuted as a felony under HS 11377 if you have a past conviction for a sex crime or murder. A felony conviction might result in a prison term of up to three years.
POSSESSION OF A CONTROLLED SUBSTANCE WITH INTENT TO SELL
The acquisition of illegal substances with the intent of drug sales is a serious violation under California's Health and Safety Code 11351. This law applies to both illicit street drugs and prescribed controlled drugs. The law determines the intent to sell by inspecting the indicia of sale.
The following indicators must be present for the prosecutor to indict the defendant for selling illegal substances:
A defendant possesses a large number of illicit narcotics or other substances.
A defendant has many tiny packets carrying illicit narcotics or other contraband.
A defendant possesses a scale for weighing illicit drugs.
A defendant possesses a large sum of cash in little denominations.
A defendant entertains 'guests' who come to their home and remain for a brief period.
In the state, selling illicit narcotics is a felony conviction. If a person is charged with this felony, they face up to four years in state prison. Furthermore, they must pay a penalty fee of $20,000 in addition to the penalties.
POSSESSION OF DRUG PARAPHERNALIA
The possession or distribution of instruments for administering an illicit substance is prohibited by California Health and Safety Code 11364. Some of the most regularly used drug-related equipment are hypodermic needles and cocaine spoons.
In California, violating Health and Safety Code 11364 is a misdemeanor. This offense is punished by up to six months in jail and a fine of no less than $1,000. If a licensed professional is discovered supplying or possessing drug paraphernalia, their license may be canceled or suspended.
CULTIVATION OF MARIJUANA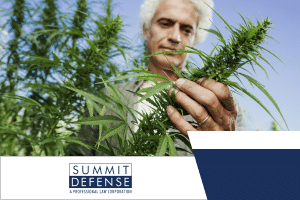 California state law Health and Safety Code 11358 makes it unlawful to produce marijuana. Marijuana cultivators must be at least 21 years old. They are only permitted to have a maximum of six marijuana plants.
The six-plant restriction applies to both single individual households and shared residences. The grower must keep his plant hidden from public sight by keeping it indoors.
The punishment for inappropriate marijuana production varies depending on the circumstances. If the grower is between 18 and 20 years old, they will be charged with an infraction and fined $100. A legal adult is charged with a misdemeanor if they cultivate more than the allotted six plants. Misdemeanor offenses are punished by six months in jail and a $500 fine.
In some circumstances, the law allows for the imposition of criminal charges. Assume the offender grows more than six plants in their residence and has prior felony or sex offense convictions. In that situation, their offense might escalate to a felony. A felony conviction is punished by up to three years in jail and a $10,000 fine.
POSSESSION OF PRESCRIPTION DRUGS WITHOUT PRESCRIPTION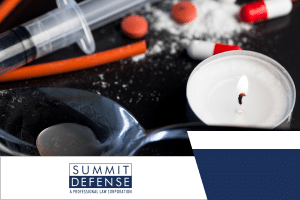 The regulation concerning the illegal possession of prescription medications is governed by Business and Professional Code 4060. Prescription medications are frequently misused due to their availability of access. Anti-anxiety meds such as Xanax and Adderall are among the most abused pharmaceuticals.
The possession and use of prescription medication without a valid prescription provided by a healthcare professional is prohibited under BP 4060. In most prescription drug situations, the illegal user faces either a misdemeanor or a felony prosecution.
A misdemeanor carries a maximum jail time of a one-year county jail term and a $1000 fine. In contrast, a felony conviction brings a three-year prison sentence in a California state prison.
MANUFACTURING A CONTROLLED SUBSTANCE
According to Health and Safety Code 11379.6, the manufacture of illegal compounds is a crime in California. Ecstasy, heroin, cocaine, and opiates are some of the most often manufactured illicit substances. This is a felony punishable by up to three, five, or seven years in prison or detention.
POTENTIAL LEGAL DEFENSES IN DRUG CASES IN BURLINGAME, CALIFORNIA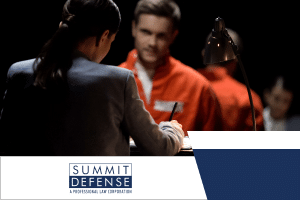 In some instances, a drug crime conviction can result in a life sentence, and it may show up on your criminal record. Since drug charges are serious legal issues, California punishes convicted criminals heavily. Despite this grave fate, there are still ways you can defend yourself from false drug crime accusations.
Summit Defense is a criminal defense law firm with years-long experience aggressively defending our clients. Here are some compelling defenses we used for our former clients:
Absence of intent. Essentially, there must be an intention to consume, own, or sell an unlawful substance. Possession of an illicit substance without intent or by accident is not a legitimate criminal offense.
They were recognized incorrectly. Defendants are accused of hearsay in some situations. The charge is withdrawn if the prosecutor cannot accurately identify the defendant as an offender. This might result from a lack of evidence or a hazy description of the drug offender.
Threatened to sell drugs. If a defendant is threatened to sell or possess drugs, the court cannot instantly incriminate him. According to the doctrine of duress, the defendant is not accountable for any conduct taken due to an impending threat.
WHY CHOOSE SUMMIT DEFENSE FOR YOUR BURLINGAME DRUG CRIME CHARGES?
Most law firms provide generic legal defenses. This may be enough for basic drug charges; however, a customized legal defense will deliver the best outcome. At Summit Defense, our Burlingame drug lawyer can help you reduce your drug crime charges to a drug diversion program or even dismiss it altogether.
Prosecutors will rely on the facts recovered in your case. Our expert team of criminal defense lawyers will meticulously evaluate your case and retrieve compelling proof to reduce your jail time. Our seasoned Burlingame drug defense lawyer can give you the effective representation that wins cases.
CONTACT SUMMIT DEFENSE TO SPEAK WITH A BURLINGAME DRUG DEFENSE ATTORNEY FOR A FREE CONSULTATION
Call Summit Defense now if you are accused of selling, owning, or manufacturing illicit drugs in Burlingame! At this moment, a minute of hesitation can be detrimental to your case. Our expert law firm offers a free consultation for your first visit.
Summit Defense is dedicated to representing clients accused of possessing controlled substances. If you need the help of our Burlingame drug possession lawyer, contact us right now! You can call us at (650) 763-8766 for a free consultation. Potential clients may also have the option to submit their cases online thru our contact form.
Burlingame Court Information
Hall of Justice and Records
400 County Center, Redwood City

Cases Handled: All criminal cases in San Mateo area

Traffic Division Southern Branch (Annex)
500 County Center, Redwood City on the corner of Hamilton Street and Middlefield Road

Cases Handled: Traffic offenses

BURLINGAME JAIL INFORMATION
Maple Street Transitional Facility
This is the jail where all inmates in the San Mateo/Burlingame are received and processed. Some prisoners will stay here if they remain in custody. There is also a women's facility here.
Maguire Correctional Facility
This facility is where male inmates are often sent after booking at Maple Street Transitional Facility.
Driving Directions to our Office in Burlingame
From the North (Millbrae)

From the East (Foster City)

From the West (Hillsborough)