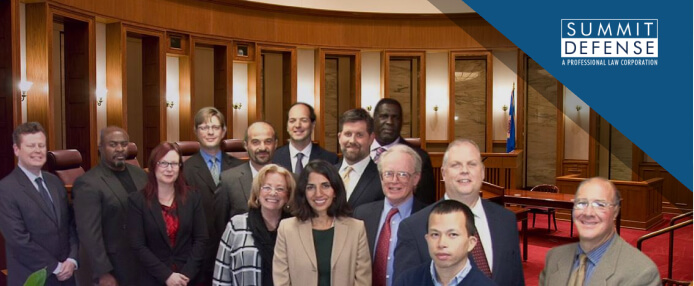 Sex crime cases are life-altering and even devastating. Whether the crime is a misdemeanor or a felony, sex crimes have harsh penalties that can severely affect your future. A San Francisco sex crime lawyer can help you defend your rights against wrongful sex crime accusations in San Francisco.
If someone accuses you of a sex crime in the San Francisco Bay Area, you should seek legal advice from sex crime lawyers in San Francisco as soon as possible. Summit Defense houses highly experienced criminal defense attorneys available to speak with you now for a free consultation. Contact us now at 1-866-537-2584 so we can review your case.
WHEN DO SEX CRIMES HAPPEN?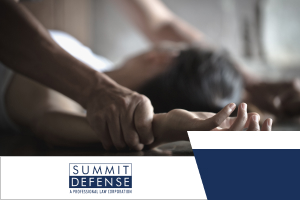 Sex crimes happen when an individual uses threats, intimidation, or physical force to obtain sexual gratification or arousal. Sex crimes such as Sexual Battery, Child Molestation, Prostitution, and many more are illegal under California state laws.
It is considered a sex crime when violence occurs during the sexual act or a lack of consent from one party to the sexual act. It also includes someone engaging in sex with individuals legally incapable of giving consent, such as children.
TYPES OF SAN FRANCISCO SEX CRIME CASES WE DEFEND
Being accused of misdemeanors or felony sex offenses can harshly impact your reputation. It can even hinder you from finding a job to hire you and a landlord to accept you.
Our criminal defense law firm completely understands this situation. We are committed to finding a defense attorney to help you with your criminal case.
Here are the common types of sex crimes that we defend in San Francisco, CA:
Lewd Conduct
Lewd conduct involves touching one's intimate body parts, a child's private body parts, or someone else's in a public place for sexual gratification or arousal. The law charges all instances of lewd conduct with misdemeanors. They are all punishable with a fine and up to a year in jail.
Child Molestation
Child molestation is a horrible act and will always be a criminal offense in California. Two specific laws punish child molesters: (1) continuous sexual abuse and (2) molesting a child.
Child Pornography
This offense includes the production, distribution, and possession of child pornography. Federal and state laws prohibit these acts. These laws will charge you with a felony or misdemeanor, depending on the facts of your case.
Indecent Exposure
Indecent exposure includes exposing one's intimate body parts in public for sexual gratification, masturbation, and sexual intercourse in public.
All instances of indecent exposure are charged with misdemeanors. These are punishable with a fine and up to a year in jail.
Rape
According to Penal Code 261 PC, sexual intercourse with an unwilling participant through the use of force, threats of violence or retaliation, or lack of legal consent is a criminal offense.
Statutory Rape
It is defined in Penal Code 261.5(a) as illegal sexual intercourse with an individual under 18. You will be charged with a misdemeanor if the minor is no more than three years younger than you.
Moreover, you can be charged with a felony or misdemeanor if the minor is more than three years younger than you.
Sex Offender Registration
Registration involves putting a convicted sex offender into the California Sex Offender Registry. The Megan's Law website has frequent updates regarding the convict's personal information.
Sexual Battery
Sexual battery includes touching the intimate body parts of another person without consent for arousal, abuse, or gratification. This offense also includes handling a person's clothing and can be charged with a felony or misdemeanor.
Forcible Sexual Penetration
Forcible sexual penetration includes forcibly placing an object into the vagina or rectum of another person against their will. It is considered a felony and is punishable by 3, 6, or 8 years in state prison and a fine of $10,000.
CALIFORNIA'S STATUTE OF LIMITATIONS FOR RAPE CHARGES
There are two limitations for rape in California: the criminal statute of limitations and the civil statute of limitations. Currently, there are no statutes in place for criminal charges for rape. That means you can face rape charges no matter how long time passed from when the alleged incident occurred.
Moreover, victims of rape can file a civil lawsuit to get compensation for pain and suffering, medical bills, and more. The alleged victim of rape has two years from the date of the alleged incident to file a lawsuit. In contrast, if the victim were a minor at the time, they would have eight years from the day they reach the age of 18 to file a lawsuit.
PENALTIES FOR A SEX CRIME CONVICTION IN SAN FRANCISCO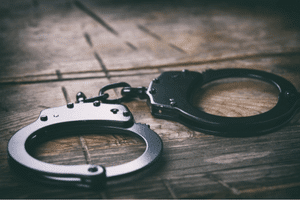 Being convicted of a sex crime has harsh consequences that will potentially change your entire life. There are varying penalties for specific cases of sex crimes.
You will need an experienced criminal defense attorney committed to using the full force of the law to keep you out of prison. Rape cases can have a felony or misdemeanor charge with a fine of $2,000 to $20,000, depending on the type of rape case.
Meanwhile, sexual assault cases have a maximum penalty of $10,000 and 2-4 years in state prison.
DEFENDING YOURSELF AGAINST FALSE ACCUSATIONS OF SEX CRIMES
Once someone accuses you of a sex offense that you did not commit, you will need to protect yourself in every way possible. There are two common defense strategies that we can use to help you mitigate the penalties of your sentence or to have the prosecutors drop the case entirely.
Proving that the accuser is lying about not consenting with the help of cross-examination is a strong defense for the falsely accused.
For you to be convicted of you of a crime, the prosecution must prove beyond a reasonable doubt that the crime happened. Plenty of false accusations turn out to have little to no evidence that the alleged crime ever happened.
CALIFORNIA'S SEX OFFENDER REGISTRATION ACT
Once the prosecution convicts you of sex crimes, you will need to register in San Francisco, California. The registry has a mission to provide accurate and timely information concerning sex offenders to law enforcement and the general public.
They provide this information through the Megan's Law website following the California Penal Code section 290.46. They named the website after a seven-year-old Megan Kanka, who was raped and killed by a registered offender who moved in across the street without the family's knowledge.
After the tragedy, the Kanka family moved to have local communities warned and informed about registered sex offenders in the area.
WHY CHOOSING SUMMIT DEFENSE AS YOUR CRIMINAL DEFENSE LAW FIRM FOR YOUR SEX CRIME CHARGE IS YOUR BEST CHOICE
At Summit Defense, with a former sex crimes unit District Attorney, we know how other attorneys prosecute these cases. Once you choose our San Francisco criminal defense law firm, your defense team begins with a free consultation that evokes client-attorney privilege.
This attorney-client relationship will protect anything you say to your team in person, through e-mail, or over the phone. We are ready to help and explore every available option to help you reduce your penalty or get the case dismissed.
SEX CRIMES FAQS
Here are some frequently asked questions about sex crimes in San Francisco, CA:
Will I be required to register as a sex offender?
Following the California Penal Code 290 to 290.024, the registration of a sex offender is required for life, as long as they are still alive, working, or going to school in the state. A criminal defense attorney from our law firm can help you with this through a free consultation.
Generally speaking, anyone convicted of sex crimes in California or Federal Court needs to be registered as a sex offender in the California Sex Offender Registry. These convictions include all rape offenses, child molestation offenses, and offenses of lewd conduct.
There are very few offenses that are an exception to this rule. If there is an alternative in your case where you will not go on record, we will do our best to make it happen.
What if I failed to register as a sex offender?
Failing to register yourself as a sex offender after being convicted is a crime in California. According to Penal Code 290, it is illegal for registered sex offenders to fail to register with local authorities.
An offender must re-register annually within five working days after their birthday and every time they move to a new address. If you fail to re-register with a misdemeanor charge, you will be charged with a misdemeanor with one year in jail. A felony charge will also constitute another felony charge with three years in prison.
How can a San Francisco sex crime lawyer help me?
Being charged with a criminal case can be overwhelming at first, but getting a lawyer is the most important thing to do next. An experienced criminal defense attorney can help you mitigate the penalties if proven guilty of a sex offense.
Your criminal defense lawyer will handle the strategy to keep you out of jail. These strategies include launching a full investigation into the alleged victim's accusation and checking if it's a case of mistaken identity or if the accuser consented.
HIRE AN EXPERIENCED SAN FRANCISCO SEX CRIME ATTORNEY TODAY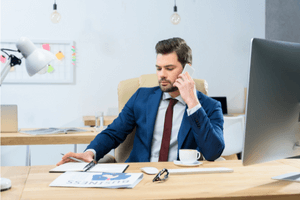 Being convicted of sex offenses can potentially destroy your life. If someone charges you with a sex crime, contact a San Francisco criminal defense attorney as soon as possible.
You can meet our experienced San Francisco criminal defense lawyer at our law firm located in the Bay Area or in-home consultation. You can also contact us at 1-866-537-2584 for a free case review.
COMMON QUESTIONS ABOUT CRIMINAL DEFENSE
CAN I GET ARRESTED IF I'M INNOCENT?
DOES CALIFORNIA HAVE A 3 STRIKES LAW?
HOW CAN I HIRE A LAWYER WITH NO MONEY?
ARE PRIVATE ATTORNEYS BETTER THAN PUBLIC DEFENDERS?
DO CRIMINAL DEFENSE LAWYERS PREFER THEIR CLIENTS TO BE 100% HONEST WITH THEM?
I WASN'T READ MY MIRANDA RIGHTS. CAN MY CASE BE DISMISSED?
DO I NEED A LAWYER IF I'M INNOCENT?
WHAT'S A PLEA BARGAIN? SHOULD I ACCEPT A DEAL?
WHAT'S THE DIFFERENCE BETWEEN A MISDEMEANOR AND A FELONY?
SAN FRANCISCO CRIMINAL COURT INFORMATION

HALL OF JUSTICE BUILDING
850 Bryant Street, San Francisco
Cases Handled: General: Most San Francisco criminal matters are heard in this court including traffic court.
CIVIC CENTER COURTHOUSE
400 McAllister St.
Cases Handled: Civil, family law, probate and some criminal cases.
COMMUNITY JUSTICE CENTER
575 Polk Street, San Francisco
To find out which court you are in, please see the Daily Calendar posted at Room 101 at the Hall of Justice Building, or you can contact the clerk's office on (415) 551-0322. However, if you have retained an attorney, they will find out which court your case is in and let you know where you need to go – and if you need to attend court at all.
Directions to our San Francisco office

Summit Defense is located on 580 California St 12th floor, San Francisco. From San Francisco International Airport (SFO) head northwest and keep left at the fork to continue toward Airport Access Rd. Then keep left at the fork to continue toward Airport Access Rd and continue onto Airport Access Rd. Next, use the left lane to turn slightly left to stay on Airport Access Rd and continue straight to stay on Airport Access Rd. After that, make a U-turn and use the 2nd from the right lane to keep right at the fork, follow signs for US-101 N/San Francisco and merge onto US-101 N. At this point, use the right 2 lanes to take exit 430A to merge onto I-280 N and take exit 56 toward Mariposa Street. Use the right 2 lanes to turn slightly left onto Owens St and turn right onto 16th St. At 1.7 miles, turn left onto 3rd St. Finally, continue onto Kearny St and Summit Defense will be on your left.
We're open 24 Hours.
For additional questions you can call us at (415) 666-2316 or you can find us on Yelp.
HIRE AN EXPERIENCED TEAM OF CRIMINAL DEFENSE LAWYERS TO FIGHT FOR YOU

CALL OUR SAN FRANCISCO CRIMINAL DEFENSE LAWYERS FOR A FREE CONSULTATION

Choosing a San Francisco criminal defense attorney is a difficult process, which is why we try to make this process easier by providing a free consultation.
Contact us online or call us at 1-866-560-4276 to see how our criminal law specialists can support you or your loved one during this difficult time. We look forward to meeting you and discussing your defense needs as we formulate your best legal strategy.
DRIVING DIRECTIONS TO OUR SAN FRANCISCO CA OFFICE
From East (Lower Pacific Heights)
From South (South of Market)
From West (Financial District)
JAILS IN SAN FRANCISCO
There are several county jails in San Francisco, as well as one located in San Bruno (although still within the jurisdiction of San Francisco county). They are run by the Sheriff's Department.
County Jail #1 at 425 7th Street
‍
All prisoners are initially booked in through this jail in San Francisco, but moved to on of the other facilities after booking is complete.
County Jail #2 on 7th Street
‍
This facility houses both men and women inmates, but is the only jail in San Francisco that houses women.
County Jail #4 at Bryant Street
‍
This jail is the maximum security facility for San Francisco County.
County Jail #5 on Moreland Drive, San Bruno
‍
This large facility is actually located in San Mateo County, but falls under the jurisdiction of San Francisco County and City.
If a prisoner requires medical attention or mental health treatment, they are housed in a locked ward at San Francisco General Hospital on Potrero Avenue.
HOW DO I VISIT SOMEONE IN JAIL IN SAN FRANCISCO?
The Sheriff's Department requires all visitors to schedule visits to inmate online, except for those who wish to visit people being held in San Francisco General Hospital.
‍
Visits can be scheduled via the Sheriff's Department website, here. Visits are available on weekends and holidays, and at the San Bruno jail on Thursday evenings, although attorneys can visit their clients outside of those times. There are strict rules that apply to jail visits, such as time limits and dress requirements. You should make sure that you review the rules carefully beforehand; otherwise you may not be allowed to visit.