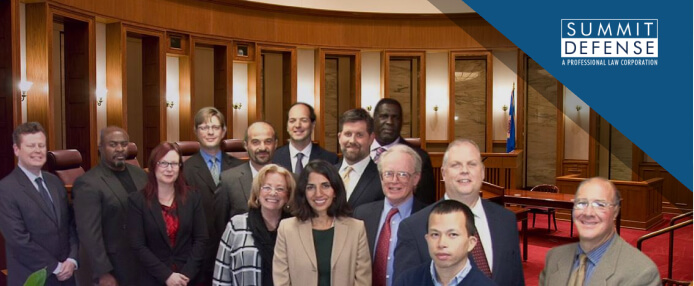 SEEK LEGAL HELP FROM AN EXPERIENCED PLEASANTON DOMESTIC VIOLENCE ATTORNEY
If convicted, domestic violence can be punished by up to six months in county jail or one year in state prison. In addition, defendants will also incur penalty fines and restitution fees for their criminal acts. The judge may also bestow probation with conditions that include batterer counseling or anger management classes. These punishments get more severe if there are certain aggravating factors present. Domestic violence cases are severe crimes in Pleasanton, California. If you are accused of this crime, it's essential to understand the consequences of a conviction. In any case, employing the help of a Pleasanton Domestic Violence Attorney is vital to winning your case.
Summit Defense houses experienced and aggressive criminal lawyers proficient in criminal law. Our competent team of criminal defense lawyers can help you attain the justice you deserve. Contact us today at 1-866-440-3806 to schedule a free consultation with one of our domestic violence lawyers so we can review your case.
OUR PLEASANTON DOMESTIC ABUSE ATTORNEY WILL WORK HARD TO REDUCE OR DROP YOUR CHARGES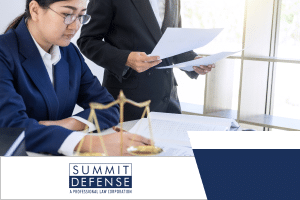 Our primary goal is to provide the best legal representation to our clients through tenacious defense strategies that will get them the justice they deserve. More than that, here are some reasons why Summit Defense is the best option if you are facing a domestic violence charge:
Meticulous case analysis. An effective defense begins with meticulous case analysis. Our criminal attorneys will conduct a careful and thorough evaluation of your case to identify any potential defenses or mitigating factors that could be used in court.
Extensive experience. Our team has over 120 years of cumulative criminal defense experience, including extensive trial experience. This wealth of knowledge allows us to develop creative and customized defense strategies that will help you win your case.
A collaborative team of astute lawyers. We firmly believe that our team of criminal defense lawyers is one of our strongest assets. Our criminal lawyers are highly skilled and work together seamlessly to provide you with the best possible defense.
Compelling case negotiation. Our attorneys are skilled negotiators and will work tirelessly to get your charges reduced or dismissed.
Proven successful representation by many years of expertise. Summit Defense has successfully represented clients in many domestic violence cases. Our team of lawyers was able to obtain favorable results for our previous clients.
Choose Summit Defense for your domestic violence claims. Our Pleasanton criminal defense lawyers can help you in more ways than you can imagine. Contact Summit Defense today for a free consultation!
WHY CHOOSE SUMMIT DEFENSE CRIMINAL DEFENSE ATTORNEYS
Summit Defense comprises a proficient and talented team of criminal defense lawyers. One of our most recent cases involved a client charged with attempted murder. We were able to help our client arrange bail and convince the District Attorney (DA) to drop the charges altogether.
This scenario is one of the many more criminal defense cases we efficiently handled. Read more successful client testimonies by visiting our client review page. Our Pleasanton domestic violence law firm has a cumulative 120 years of legal experience.
Suppose you received charges of domestic violence in Pleasanton. In that case, it's essential to have a qualified domestic violence attorney on your side. Summit Defense has years of experience defending clients against these charges and knows what it takes to win.
UNDERSTANDING DOMESTIC VIOLENCE IN PLEASANTON, CALIFORNIA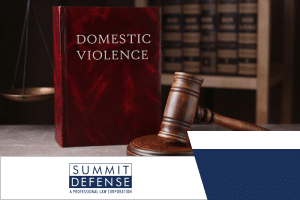 Penal Code 273.5 PC is a California law that defines domestic abuse and violence. This law states that anyone who inflicted corporal injury to a partner or cohabitant is guilty of domestic abuse. Moreover, this law also extends to the defendant's former dating or intimate partners.
It also specifies the penalties for people who commit domestic violence against children and the elderly. Anyone can commit domestic violence in many different ways, such as strangling, beating, and assaulting with a firearm. Even the slightest act of threatening to use a gun against someone else is considered a domestic attack.
Suppose you have been accused of committing domestic violence in Pleasanton. In that case, it is crucial to seek legal assistance from a qualified and experienced criminal defense attorney as soon as possible. Summit Defense Attorneys have extensive years of experience defending people accused of domestic violence. We are convinced that we can assist you in obtaining the best possible outcome for your case.
COMMON FORMS OF DOMESTIC VIOLENCE IN PLEASANTON, CA
CHILD ABUSE
Penal Code 273d defines child abuse. A first child abuse offense is punishable by up to three years of imprisonment in California state prison.
Domestic abuse exists in various forms. It's essential to seek the insight of a Pleasanton domestic violence attorney who is acquainted with family law. They can provide astounding legal advice to your domestic abuse case.
CHILD ENDANGERMENT
PC 273a of California Law makes it a crime for adults to expose their children to a harmful environment. In most cases, child endangerment is a misdemeanor offense punishable by up to 6 months of jail time.
ELDER ABUSE
Penal Code 368 of the California Penal Code defines elder abuse as inflicting physical or emotional pain or financial exploitation on someone over 60 years old. Elder abuse is punishable by up to 4 years in prison.
CRIMINAL THREATS
Penal Code 422 defines an unlawful threat as a direct statement of intent to hurt someone in the future. If you have been charged with making a criminal threat and got convicted, you will face up to 4 years of imprisonment.
DOMESTIC BATTERY
Penal Code 243(e)(1) defines domestic battery as willfully and unlawfully touching someone in a harmful or offensive manner. If you receive a domestic battery conviction, you might face up to one year in county jail and a $2,000 fine.
STALKING
Penal Code 646.9 makes it illegal to engage in any behavior that alarms or torments another person resulting in substantial emotional damage. Stalking is punishable by up to one to three years of imprisonment.
VIOLATING PROTECTIVE ORDER
A protective order is a legal document that requires one person to stop harming or contacting another person. Violating this order is a breach of Penal Code 273.6. A first-offense violation is punishable by up to one-year imprisonment.
EMOTIONAL AND PSYCHOLOGICAL HARASSMENT
Harassment can be defined as any act or conduct that disturbs, intimidates, or injures someone else. If you are being accused of psychological harassment, it's essential to seek legal assistance from experienced Pleasanton domestic violence lawyers.
DAMAGING A TELEPHONE LINE
Under California Penal Code 591, it's unlawful to cut or break a telephone line. If you are accused of damaging a phone line, you can be fined up to $10,000 plus 3 years of imprisonment.
REVENGE PORN
Revenge porn is elaborated in Penal Code 647(j)(4). This is described as an act of sharing sexually explicit images or videos of someone without their consent. If you are being accused of revenge porn, you can be punished by up to $1,000 penalty fines plus one year of imprisonment.
PUNISHMENTS FOR A DOMESTIC VIOLENCE CONVICTION IN PLEASANTON, CA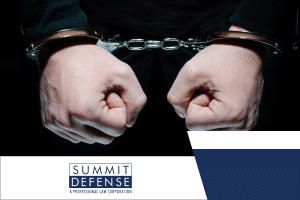 Similar to other criminal cases, a domestic abuse conviction provides heavy punishments. Incriminated abusers will be imprisoned for quite a long time. Their imprisonment ranges from one to four or more years. This will depend on the decision of the court and the facts presented in the case.
They will also be fined an exorbitant amount for their domestic abuse charges. Moreover, they might also lose their child custody. It's also possible for them to receive a restraining order from their family, the victim, and the victim's family. The weight of the consequences corresponds to the gravity of the crime committed.
If the defendant is an immigrant, there's also a possibility of deportation. You must find a Pleasanton criminal defense law office that serves clients to the best of its ability.
DEFENSE STRATEGIES FOR DOMESTIC VIOLENCE CHARGES IN PLEASANTON, CALIFORNIA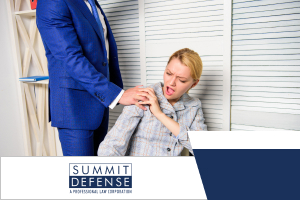 Defendants can employ several defense strategies to prevent incrimination. It's important to discuss this with your Pleasanton domestic violence attorney so they can help you explore other legal options. A domestic attack charge is a serious legal matter that you should take seriously.
Here are some of the most frequently used defenses by a domestic abuse defendant:
You fought back to defend yourself. The law permits individuals to protect themselves using reasonable force. If you can prove that you were only defending yourself from the attack, the court might dismiss your case.
You lack the intent to hurt the victim. If you can prove that you didn't intend to hurt the victim, you might be able to get a lesser charge or have your case dismissed.
The victim is making false domestic attack statements. A victim may create a false narrative of your abuse in some cases. If you can provide evidence to show this, it might be possible for your case to get dismissed or reduced.
The damage was accidental. There are several circumstances when you accidentally hurt another person. They might use this to put you into a challenging situation. You might be able to get a lesser charge or have your case dismissed if you can support your innocence in this situation.
DOMESTIC VIOLENCE ATTORNEY NEAR ME | CONTACT SUMMIT DEFENSE TO TALK TO A PLEASANTON DOMESTIC VIOLENCE LAWYER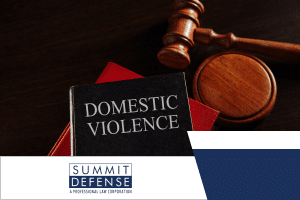 Contact Summit Defense Attorneys urgently if you receive a false domestic abuse accusation in Pleasanton. Our experienced Pleasanton domestic violence lawyers will fight to get your charges dismissed and your future preserved. Summit Defense attorneys provide free consultations, so don't hesitate to contact us right now.
You can approach our legal office by dialing 1-866-440-3806. Clients can also submit their case information using our online contact form.
Our law office is located all over California. From San Francisco to Sacramento, you can reach Summit Defense!
PLEASANTON COURT INFORMATION
East County Hall of Justice
5151 Gleason Dr, Dublin, CA
Cases Handled:
This is one of several courthouses throughout Alameda County. As of June 21, 2017, the court location for all in custody arraignments will be , CA 94568 across from the Santa Rita Jail.
‍
Phone:
925-227-6700
Criminal Court Calendar
You can find information about your case online, up to five days in advance on
this calendar.
You can also call the clerk's office between the hours of 8.30am and 2.30pm on (925) 227-6796.
PLEASANTON JAIL INFORMATION
The Alameda County Sheriff's Department runs the Santa Rita Jail, and sets the rules for all visits and other contact with inmates.
Santa Rita Jail
Most people arrested in Pleasanton are taken to this facility on Broder Blvd. in Dublin. This jail houses both men and women, and both pre-trial and sentenced inmates.

Glenn Dyer Jail (GDJ)
This jail is in Oakland and houses exclusively male inmates. It's rare that someone arrested in Pleasanton will be taken here.
Both the GDJ and the Santa Rita Jail are under the control of the Alameda County Sheriff's Office. To find out which jail someone is being held at, you can search for inmate information online here, or call the GDJ on (510) 268-7777.
Driving Directions to Summit Defense's Office in Pleasanton
From West (Castro Valley)