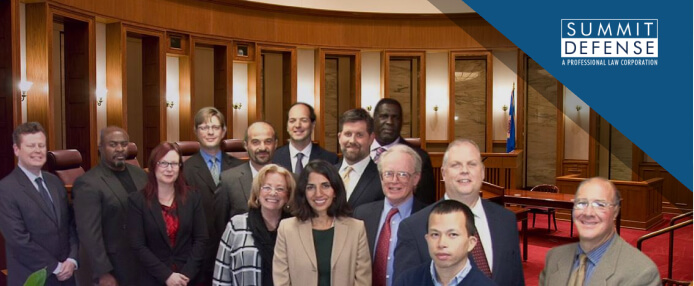 Domestic violence cases carry heavy punishments to the convicted defendant. Convicted individuals are punished with long years of imprisonment and expensive penalty fines. Moreover, a domestic violence case may cause you to lose your child custody.
If you face such charges, it's crucial to contact a Redwood City domestic violence lawyer as soon as possible. These legal professionals are proficient in criminal law and have vast experience in criminal defense. Many colleagues and former clients recognize Summit Defense as a top-rated criminal defense law office in California.
WHY CHOOSE SUMMIT DEFENSE?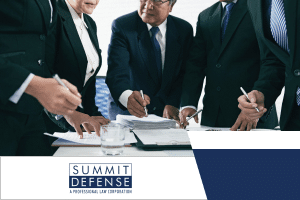 There is a lot at risk when it comes to domestic charges. The consequences of a conviction can be severe, which is why you need an experienced Redwood City domestic violence lawyer on your side. Summit Defense Attorneys have successfully represented clients in many domestic violence cases.
Detailed case analysis. Our Redwood City criminal defense attorneys will thoroughly investigate every piece of evidence in your case. To construct a powerful defense strategy, we will search for flaws in the prosecution's claims and provide viable proof to support your case.
A collaborative team of lawyers. Our criminal defense experts will collaborate to build the best possible defense for you. We will put our many years of knowledge and skills to good use. Our legal team will fight the prosecution's case and defend your rights.
We will help you collect probable evidence for your case. We realize how difficult it may be for defendants to come forward. Our domestic abuse attorneys in Burlingame will assist you in acquiring the evidence you need to support your case.
Profound understanding of local laws. We all know that California's laws are ever-changing. Our domestic violence attorneys remain current on local legislation. Our Redwood City domestic abuse attorneys will put our knowledge to good use to help you with your case.
Whatever the charge, we will fight hard to defend your rights and mount a solid defense on your side. Our staff has vast courtroom expertise and understands how to handle complex issues. Summit Defense lawyers will work with you to develop a strategy tailored to the facts of your domestic crimes.
COMMON REDWOOD CITY DOMESTIC VIOLENCE CRIMES AND PENALTIES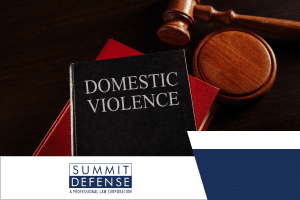 Our law office handles various criminal-related charges. Domestic abuse is a severe crime in California. Because of this, the local laws punish attackers with tremendous penalties. The consequences they might face are not limited to imprisonment and penalty fines.
We have experience handling sexual assault cases and various domestic violence cases. We also help clients with their theft crimes, white-collar crimes, and many more!
We compiled below some of California's domestic violence cases we handle at Summit Defense:
DOMESTIC BATTERY
Penal Code 243(e)(1) identifies domestic violence as knowingly and unlawfully touching someone in a hurtful or offensive manner. According to the law, the defendant doesn't need to inflict physical harm to the victim to receive a domestic battery conviction. Even the sheer act of threatening a cohabitant is a probable reason to convict a person of domestic battery.
According to California law, breaking PC 243(e)(1) is a misdemeanor offense. A domestic battery conviction is punishable by up to a year in county jail and a $2,000 fine.
STALKING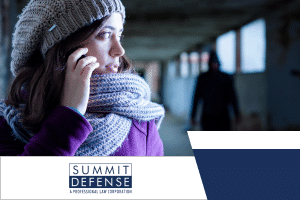 It is unlawful under Penal Code 646.9 to participate in any activity that worries or torments another person, resulting in significant emotional injury. The said law defines stalking as maliciously following or harassing victims and threatening their safety.
Stalking is a wobbler offense. The prosecutor can charge a stalker with a misdemeanor or a felony offense, depending on several factors. A convicted individual may face up to one year of jail time for a misdemeanor and five-year imprisonment with a felony conviction.
CRIMINAL THREATS
Making an illegal threat is defined in Penal Code 422 as a direct expression of intent to harm someone in the future. California identifies a criminal threat as a statement that endangers a victim's safety. A criminal threat can be in the form of a death threat or a warning threat.
Violating this law is a wobbler offense in Redwood City. Defendants accused of making a criminal threat might face up to four years in jail for a felony offense. On the other hand, defendants might face one-year imprisonment for a misdemeanor offense.
CHILD ABUSE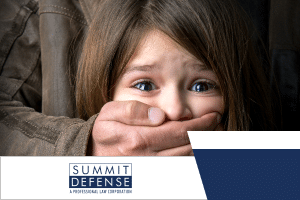 Penal Code 273d provides the legal definition of child abuse under California law. 273d PC defines child abuse as maltreatment of a juvenile. Child abuse can be in the form of physical or emotional abuse.
Breaking 273d PC is a wobbler offense. Defendants charged with misdemeanor convictions may face up to one year of jail sentence. Conversely, defendants with a felony conviction may face up to six years of imprisonment with additional punishments.
CHILD ENDANGERMENT
Adults who expose their children to a hazardous environment are punishable under California Penal Code 273a. California law defines child endangerment as allowing a juvenile to experience tremendous pain and suffering.
Child endangerment is often a misdemeanor violation in California. Breaching this law is punishable by up to one year in county jail.
ELDER ABUSE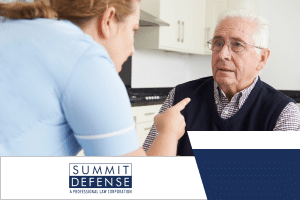 Penal Code 368 of the California Penal Code provides the legal clause for elder abuse. California defines elder abuse as causing bodily harm, mental distress, or financial exploitation to someone aged 65 years old and older.
Harming an elder can be a felony or misdemeanor offense in California. Misdemeanor offenders will face up to one year of jail time. In contrast, felony offenders will face up to four years of imprisonment.
CORPORAL INJURY TO A SPOUSE
Inflicting physical injury on a present or former marital partner, cohabitant, co-parent, or dating partner is a criminal act under Penal Code 273.5 PC. Domestic violence, spousal abuse, or bodily harm to a spouse are interchangeable terms used to describe a corporal injury.
Breaching this law is a wobbler offense. This means that prosecutors can charge the offense as a misdemeanor or a felony. A felony offense is punishable by four years of state imprisonment. Conversely, a misdemeanor offense is punishable by up to one year of imprisonment in county jail.
VIOLATING A PROTECTIVE ORDER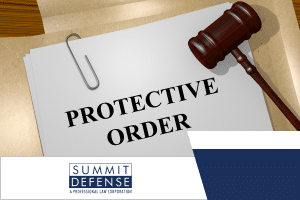 A court-ordered restraining order is a legal document that orders one person to refrain from injuring or contacting the victim. Violation of this order is a violation of Penal Code 273.6.
Violating 273.6PC for the first time is a misdemeanor offense punished by up to a year in jail. However, a second-offense violation will result in a felony offense punishable by three years of imprisonment.
AGGRAVATED TRESPASS
California Penal Code 601 provides the legal context of aggravated trespass. Under this law, aggravated trespass is the act of threatening to physically hurt a victim and then entering their home or business without authorization.
Aggravated trespass is usually recognized as a felony offense in most cases. As a felony, the punishment for this crime is three years of imprisonment. However, there are instances when a trespass is considered a misdemeanor. In this case, this is punishable by up to one year of county jail time.
REVENGE PORN
Penal Code 647(j)(4) defines revenge porn. The said law defines revenge porn as the act of disseminating sexually explicit photographs or videos of another person without their permission. The intent behind revenge porn is usually to harm a victim emotionally and damage their reputation.
Creating or spreading revenge porn is a misdemeanor offense in California. This crime is punishable by up to six months of imprisonment.
WHAT ARE THE POTENTIAL CONSEQUENCES OF A REDWOOD CITY DOMESTIC VIOLENCE CONVICTION?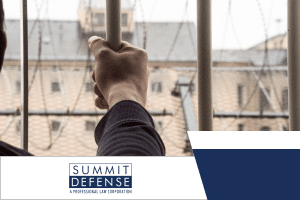 Domestic violence punishments vary according to the seriousness of the conduct committed. The prosecutor can charge you with a misdemeanor or a felony, depending on the severity of your offenses. You may face the following penalties:
Misdemeanor penalties. Most California counties sentence offenders to a maximum of one year in prison. Defendants may additionally face a fine of up to $6,000. In addition, a defendant cannot purchase or own a firearm for up to 10 years.
Felony penalties. Most counties in California punish felony convicts with a maximum sentence of 2 to 4 years in jail. Defendants may additionally face a fine of up to $6,000. They are also forever barred from possessing a firearm.
It is critical to have an experienced Redwood City domestic violence attorney on your side. They can provide you with informative legal advice to help you understand your case and your rights. Our Summit Defense law offices are scattered throughout California to better serve citizens against false criminal allegations.
BUILDING A STRONG LEGAL DEFENSE AGAINST DOMESTIC VIOLENCE CHARGES IN REDWOOD CITY, CA
Domestic violence charges are notoriously tough to defend. Domestic violence charges are horrific crimes, and the law takes them seriously. Because of the nature of these crimes, proving your innocence might be tricky.
We may, however, develop a strong defense against domestic violence allegations with professional legal counsel from Summit Defense. Here are some of the most typical arguments given by domestic violence defendants for their cases:
You acted out of self-defense. One widely known argument is that you acted in self-defense. The victim may have prompted you, or you may have attacked out of sheer need.
The attack was accidental. Another popular justification is that the violence was inadvertent. You may have acted out of rage, but you had no intention of injuring the victim.
The authorities mistakenly arrested you. You may also argue that the victim provided a vague description resulting in your arrest. Claiming a mistaken identity is often a hard point to prove. However, the prosecutor can dismiss your case if you have viable proof.
Another person caused the attack. There were cases when another person attacked the victim, but you got caught in between. Suppose you have a witness to corroborate the accounts of the attack. There's an excellent chance the prosecutor can dismiss your case in that case.
DOMESTIC VIOLENCE ATTORNEY NEAR ME | CONTACT SUMMIT DEFENSE TO SPEAK WITH A REDWOOD CITY DOMESTIC VIOLENCE ATTORNEY FOR A FREE CONSULTATION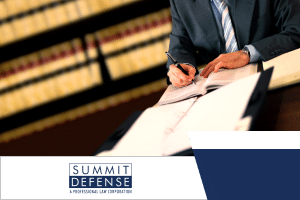 Most domestic violence charges are felony cases. The state of California bestows grave punishments for physical abuse cases. Receiving false accusations of domestic attack is a serious legal matter. It's vital to consult with a Redwood City domestic violence defense attorney to uphold your legal rights.
Summit Defense has handled countless criminal cases since our law firm was founded. We help defendants address their legal issues with the best possible defense. If you need the help of our proficient Redwood City criminal defense lawyers, call us now at (650) 667-4141. You can also use our online form to submit your case.
Driving Directions to our Redwood City Law Office

From Redwood Shores (North)

From East Palo Alto (East)

From Downtown Menlo Park (South)

From Edgewood Park (West)