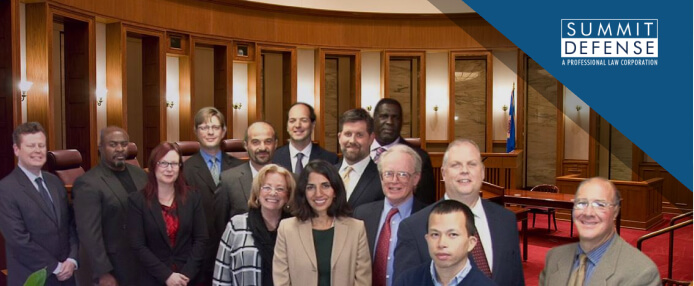 AGGRESSIVE AND EXPERIENCED REDWOOD CITY SEX CRIMES ATTORNEY
Sex crime convictions have increased in recent years. This is prompted by the rising movement of sex crime victims against their perpetrators. However, some individuals are also mistakenly accused of sex crimes. This is where a Redwood City sex crimes attorney comes in. They can help defend the rights of those falsely accused of sex crimes.
Unfortunately, individuals who receive sex crime allegations face tremendous risks. Suppose a person is convicted of a sex crime. In that case, the prosecutor will punish them with years of imprisonment and expensive penalty fines. Moreover, they also need to register their identity as a sex offender in California.
Facing a sex crime charge can hurt your reputation and limit your career opportunities. Suppose you receive such accusations. You will require the services of a sex crime lawyer. At Summit Defense, our criminal defense lawyers have the experience and knowledge to protect you from false accusations. Contact one of our Redwood City sex crimes lawyers today for a free consultation at  (650) 667-4141.
HOW CAN OUR REDWOOD CITY SEX CRIME ATTORNEY HELP YOU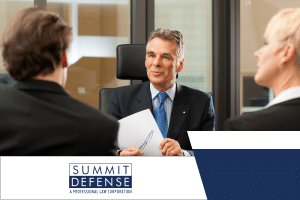 Summit Defense is an established criminal defense law firm with offices in different parts of California. We have a seasoned Redwood City sexual assault lawyer who can handle various sex crime cases. We assist our clients by offering thorough case reviews and competent legal advice. Furthermore, the following are more ways in which we help our clients:
Meticulous case review. Our Redwood City sex crimes lawyers thoroughly review all of the facts in your criminal cases and give an unbiased counsel of your position. Our objective is to discover any flaws or contradictions in the prosecution's case against you and use them to support your innocence.
Persuasive case negotiation. Part of our goal is to negotiate a plea bargain to decrease the punishments brought against you. We will effectively deal with the prosecutor to get a lower sentence or reduced charges for you.
Devise a solid legal defense. Our Redwood City sex crime attorneys will help you build an effective legal defense strategy after a thorough case analysis. We will work with our clients to ensure that their rights are upheld and protected.
COMMON SEX CRIMES WE DEFEND IN REDWOOD CITY, CA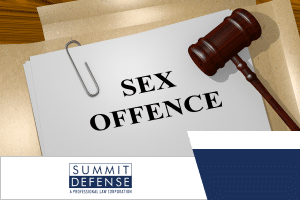 Our Redwood City criminal defense law firm handles various criminal offense cases. We take everything from simple theft crimes to white-collar crimes and even sex crimes. You need to find and hire a Redwood City sex crimes lawyer experienced in handling sex crime convictions to build a strong defense.
Here are some of the sex crimes our Redwood city sex crimes attorneys handle:
CHILD MOLESTATION
Multiple offenses for child molestation are defined in California Penal Code sections 288 and 289. The law defines child molestation as engaging in sexual actions such as oral copulation, penetration, or having sexual relations with a minor. Touching a child for sexual pleasure is also considered molestation, even if the touching does not take place on the genital area.
288 PC covers the law about lewd acts with a minor. Violation of this law is a felony conviction punishable by up to 8 years in state prison. 289 PC covers the law about forcible penetration with a foreign object. Breaching this law is a felony offense punishable by up to 8 years of imprisonment.
CHILD PORNOGRAPHY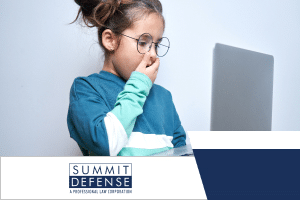 Penal Code 311 of the California Penal Code makes it illegal for anybody to possess child pornographic materials. Possessing child pornography is a wobbler offense. The prosecutor will assess the facts and proof presented against you before deciding on the level of the offense. A convicted individual can face up to one year in county jail for a misdemeanor and three years of imprisonment for a felony.
INDECENT EXPOSURE
Under California law, the Penal Code 314 PC defines indecent exposure as purposefully revealing private parts in a public area to provoke someone. Per this statute, indecent exposure is a misdemeanor violation. Violators will face up to six months in jail and a $1,000 fine. Offenders must also register their identities for up to ten years.
LEWD CONDUCT
Public nudity for sexual enjoyment and caressing your genitals in public are both considered lewd behavior under Penal Code 647a. Public lewdness is often a minor violation. Individuals guilty of lewd activities could face up to six months in jail. They must also pay up to $1,000 in penalty fees.
SOLICITATION AND PROSTITUTION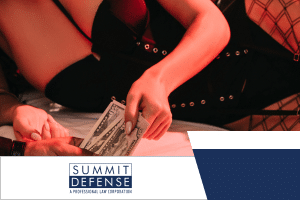 Prostitution is a misdemeanor violation under California Penal Code 647b. The law defines prostitution as doing sexual acts in exchange for monetary or material assets. Defendants found guilty of prostitution face up to six months in jail. In addition, they must pay a maximum penalty fee of $1,000.
RAPE
Penal Code 261 PC identifies rape as using force, threats, or deceit to engage in non-consensual sexual intercourse. This felony carries a severe penalty of up to eight years in state prison. Under California's Megan's Law, convicted defendants must register their identity as sex offenders for life.
STATUTORY RAPE
Participating in sexual intercourse with a minor under 18 is a crime in California under Penal Code 261.5 PC. Even if the child is actively participating, it is considered statutory rape. Underaged minors are legally incapable of deciding to have intercourse.
Prosecutors can charge this offense as either a misdemeanor or a felony. However, the court may dismiss the case if the victim and defendant are legally married.
PROSTITUTION AND MASSAGE PARLORS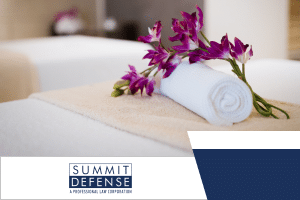 Operating a massage parlor to offer prostitution services is also a violation under Penal Code 647b. However, Penal Code 653.22 also makes it illegal for anyone to loiter around in public to offer sexual services. Under these two laws, prostitution is a misdemeanor punishable by up to 6 months of imprisonment and $1,000 in penalty fines.
SEX OFFENDER REGISTRATION
People who commit sex offenses in California are required under Penal Code 290 to register as sex offenders. Indicted sex offenders are required to register their details with their local law enforcement agency annually.
If they relocate to another city, they must comply with this regulation within five days of moving residences. In addition, offenders must register their identity within five days of their birthday. A sex offender may also face residence limitations imposed by the court.
SEXUAL ASSAULT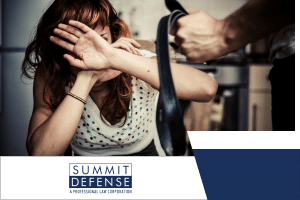 Sexual assault is subject to the same laws as rape. Rape and sexual assault are both punishable under California Penal Code 261. This implies they are subject to the same sanctions. Sexual assault is a considerably broader term than rape because it includes all sex offenses, not only penetration.
ORAL COPULATION
Penal Code 287 of California Law makes it a sexual offense to force oral copulation on a victim. 287 PC mainly applies to oral sex with minors. However, the law also extends to anyone forced or threatened into doing oral sex. Breaching this law is a felony offense punishable by up to 8 years of state imprisonment.
POTENTIAL CONSEQUENCES OF A SEX CRIME CONVICTION IN REDWOOD CITY, CALIFORNIA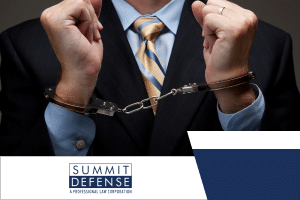 Sex crime charges bear heavy consequences. Aside from years-long imprisonment and exorbitant penalty fines, violators must register their identity as sex offenders. In worst cases, defendants must submit their information every year for the rest of their lives.
Moreover, registered offenders cannot possess firearms, and they are also required to disclose their criminal records to their employers. Punishments for sex crimes differ depending on several factors. Contact Summit Defense now if you face criminal charges for sex crimes in California!
COMMON LEGAL DEFENSES AGAINST REDWOOD CITY SEX CRIME CHARGES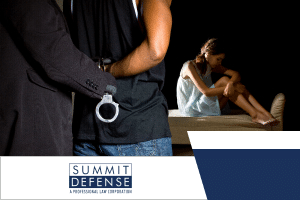 A defendant can use a variety of legal defenses. To develop a successful defense strategy, you and your lawyer must thoroughly evaluate the facts of your case. Summit Defense attorneys have represented clients in state and federal courts. As a result, you may be confident that an experienced professional is handling your case.
Here are some of the legal defenses you can use for your Redwood City sex crime case:
The victim gave their consent. In some cases, a sex crime accusation is a product of miscommunication. However, this might be a hard point to prove. You must provide solid evidence to support your position in your case.
The officer made an improper arrest. There are instances when a police officer might arrest you based solely on a victim's description. You can argue that they mistakenly identified you as a sexual offender by providing proof that you are not the person described by the victim.
Lack of viable proof. Sex crimes are serious allegations. Because of this, the victim must show evidence that you are indeed a sex offender before convicting you of such crimes. Otherwise, the prosecutor might move for the dismissal of your case for lack of available evidence.
WHY YOU SHOULD HIRE OUR REDWOOD CITY SEX CRIME ATTORNEY
Summit Defense is a criminal defense legal firm with offices in different parts of California. Our experienced team of lawyers handles things differently than other law offices. Every case is distinct and requires a unique approach. Summit Defense's skilled team of lawyers will carefully examine your case and make the best legal strategy.
Our Redwood City criminal defense law firm has a proven track record of assisting customers in reducing or even dismissing their costs. Our Redwood City sex crimes attorneys provide excellent legal counsel, which has assisted previous clients with their criminal problems.
Summit Defense is deeply committed to defending our clients' rights. Our well-regarded legal company covers all aspects of criminal defense. We've got your back on anything from domestic violence to sex crimes! Contact us right now for skilled legal advice and a free consultation.
ACCUSED OF SEX CRIMES? CALL SUMMIT DEFENSE REDWOOD CITY SEX CRIMES LAWYER TODAY FOR A FREE CONSULTATION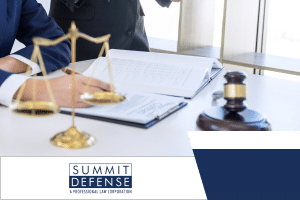 The majority of sex crimes are violent felonies with heavy penalties. When looking for a Redwood City sex crimes attorney, look for someone who will uphold your attorney-client relationship. It's vital that you can fully trust your sex crime lawyer once you settle with them. We service anyone in California, from San Francisco to Redwood City!
Summit Defense provides top-notch legal assistance with a free consultation and affordable payment plans. If you are in dire need of first-rate legal services, contact us now at (650) 667-4141 for our Redwood City office. You can also send your case details via our website by completing our online form.
Driving Directions to our Redwood City Law Office

From Redwood Shores (North)

From East Palo Alto (East)

From Downtown Menlo Park (South)

From Edgewood Park (West)