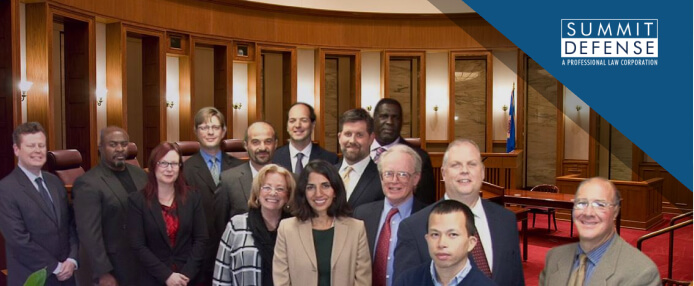 REDWOOD CITY DUI LAWYER
Driving while inebriated is far more prevalent than one may believe. However, not all DUI defendants are guilty of intoxicated driving. There are various reasons why the prosecutor can dismiss a DUI arrest. Contact our Redwood City DUI defense attorney now if you face such a situation!
Our Redwood City drunk driving lawyer can help you develop a defense strategy for your case. If the prosecutor charged you with this crime, you would suffer the grave consequences of DUI charges. Our Redwood City DUI defense lawyers have a lot of experience helping people just like you.
WHY IS SUMMIT DEFENSE THE BEST CHOICE FOR YOUR REDWOOD CITY DUI CHARGES?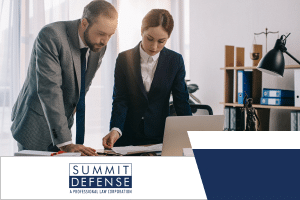 Summit Defense has a thorough understanding of California criminal defense law, having over 120 years of professional expertise. In addition, we provide a tenacious defense. Summit Defense DUI attorneys are not hesitant to take your case to trial if necessary. We will do everything to obtain the best possible outcome for you!
We have been renowned as a leader in the state for four years in a row by Super Lawyers. We also have a Preeminent Lawyer nomination and an Avvo Clients' Choice Award. A former district attorney and a former police officer are among our attorneys. Our Redwood City criminal defense attorneys are more equipped to dissect the state's case now that they have seen all sides.
REDWOOD CITY, CALIFORNIA DUI PENALTIES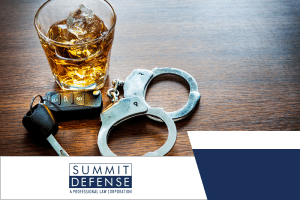 Not all DUI defense cases are the same. Violators face punishments that are precisely proportionate to the magnitude of their offenses. Suppose you received multiple DUI convictions in the past. You'd face harsher penalties the next time you commit a DUI.
A skilled criminal defense attorney can provide legal assistance if you are arrested for DUI. These professionals are well-versed in criminal law, and they know exactly how they can help you. Our law office is open to defendants who require a Redwood City DUI attorney.
Here is some information on the penalties for DUI convictions based on the number of offenses.
FIRST DUI OFFENSE
In Sacramento, the minimum fine for a DUI violation is $390. However, with extra penalties and charges, the total penalty cost might be about $1,800. For this level of a breach, you might face up to 48 hours in prison.
Furthermore, the court may suspend for 90 days or four months. Several variables determine the length of your driver's license suspension. You will also be required to attend a three-month mandated alcohol treatment program.
SECOND DUI OFFENSE
For a second DUI conviction, you will need to pay a maximum of $4,000 in penalty charges. Furthermore, you might face up to a year in jail for this category of violation.
You will also be required to participate in an obligatory 18-month alcohol treatment program, which will cost roughly $1,800. The court may also necessitate you to install an ignition interlock device in your vehicle.
THIRD DUI OFFENSE
A third offense is the most severe DUI crime in California. When you commit three or more DUI instances, you might face penalties of up to $18,000 in fines. A third offense often results in a one-year sentence, while a fourth offense will result in a 16-month sentence.
The prosecutor may also cancel your license if you commit this level of crime. Violators must also pay for a 30-month treatment program, costing roughly $1,800.
THE DMV HEARING: WHAT YOU NEED TO KNOW
The DMV hearing would take place after license suspension. While you can request this hearing on your own, it would be best to ask for the hearing with a Redwood City criminal defense lawyer. Your Redwood City DWI attorney will be able to timely file the required documentation with the DMV.
Within ten days after your DUI arrest, you must request a DMV hearing. The officer at the DMV will confirm the specifics of your case. They'd question if the police officer legally arrested you for DUI. They will also verify if you thought the arrest was appropriate. In addition, they will also confirm your BAC level during the DUI incident.
GET THE HELP YOU NEED FOR YOUR REDWOOD CITY DUI CASE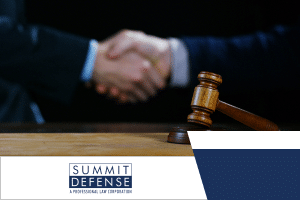 Presume you have a case in the Redwood City, CA area. In that case, you need a Redwood City DUI defense lawyer who is familiar with the area and who understands the best way to get criminal charges dismissed. With a proven track record and over 20 years of experience, our Redwood City defense attorneys will be excited to meet with you and discuss your case.
Suppose you or a loved one faces a new case for driving under the influence. In that case, you require the assistance of a Redwood City criminal defense attorney who understands the law and how to work within the system to get the best results for you. Call Summit Defense today for a free consultation.
DUIs are always worth fighting because criminal convictions are serious: they remain on one's record for life. They can also affect one's life in job applications, professional licensing, and insurance rates. The reality is those who don't contest DUI charges receive the expected outcome, while those who do stand the chance of outright dismissal or receiving a less severe offense.
When our attorneys defend a DUI case in the San Francisco Bay Area, many defenses come into play. We work closely with our clients to examine the evidence and police report before deciding which approach is most appropriate. Keep in mind that DUI law is a specialized area of criminal defense. Some defense attorneys have developed tried and true techniques used to defend these cases.
DUI CASE RESULTS
As established above, Summit Defense is California's leading criminal defense law firm. Our experienced DUI attorneys protected the legal rights of countless defendants from wrongful DUI arrests. As proof, here are some of the most remarkable feats of our DUI lawyers:
REDWOOD CITY DUI FAQS
WHAT HAPPENS WHEN I GET A DUI IN CALIFORNIA?
A DUI arrest results in two independent actions. First, a responding officer will file a criminal case against you in the superior court. Second, an Administrative Per Se Hearing with the California DMV will occur. Your party must request this hearing within ten days of your arrest.
WHAT IS AGGRAVATED DUI?
California law identifies an aggravated DUI for several characteristics. Some factors are BAC reading above .15 or .20% and a refusal to partake in a breath or blood test. Furthermore, the law also considers driving at high speeds while intoxicated as an aggravating factor.
Other factors include having a minor in the vehicle while DUI and causing an accident while drunk driving. It's crucial to seek legal assistance as soon as possible to build effective DUI defenses.
IS DUI A MISDEMEANOR OR A FELONY?
The prosecutor will count the first two DUI instances as misdemeanor offenses. However, the third offense will require further assessment before the prosecutor can identify it as a misdemeanor or a felony. On the other hand, the court will order a felony DUI when the defendant committed more than three DUI instances and severely hurt another person.
DO I LOSE MY DRIVER'S LICENSE RIGHT AFTER A DUI ARREST?
Not necessarily. However, you will lose your license if you do not request a DMV hearing within 30 days after your arrest. If you request a DMV hearing, the suspension will take effect only if the hearing is lost.
HOW LONG DOES A DUI STAY ON MY DRIVING RECORD?
All criminal convictions remain on your criminal record for the rest of your life. Under Penal Code 1203.4 of California Law, you can file a petition to expunge the criminal record. This will only allow you to inform an employer that the court has already dismissed the lawsuit.
HOW MUCH DOES A DUI LAWYER COST?
DUI attorneys in the Bay Area charge anywhere around $2500 and $6500 for a DUI offense. However, it would be best to confirm your lawyer's service fee by meeting with them. This amount is only to help you set the appropriate cost expectations.
WILL I GO TO JAIL FOR DUI?
In most cases, a DUI conviction could result in imprisonment. However, there are jail alternatives available depending on your case. Third DUI instances are punishable by a minimum of 120 days in county jail, resulting in actual detention time.
HOW DO I GET MY LICENSE BACK AFTER GETTING A DUI?
You can take several steps to retrieve your license after a DUI conviction. In most cases, you may regain your license after completing a DUI class and paying an additional reissue fee.
CAN I BE CHARGED WITH A DUI AFTER THE FACT?
California established a one-year statute of limitation for DUI cases. This gives you enough time to recover facts and proof to support your position in your DUI case. It's crucial to speak immediately with a Redwood City DUI lawyer before your time runs out.
WHAT IS AGGRAVATED DUI?
An aggravated DUI can mean several things, including:
A high BAC reading (Above .15 or .20 BAC)
Refusal to submit to a breath or blood test
Driving at high speeds while driving under the influence
Having a minor in the vehicle while Driving Under the Influence
Causing an accident while Driving Under the Influence
Causing an injury while Driving Under the Influence
Prior DUI convictions within ten years
A fourth DUI conviction within ten years will be charged as a Felony
HOW MUCH IS BAIL FOR A DUI?
A first-time DUI usually results in release without the need for bail.
WHAT'S THE DIFFERENCE BETWEEN DUI AND DWI?
DUI and DWI are interchangeable acronyms to define drunk driving. DUI stands for driving under the influence, while DWI spells out as driving while intoxicated.
CAN I GET A DWI FOR MARIJUANA?
Vehicle Code 23152 makes it a criminal act to drive under the influence of marijuana or any controlled substances. The penalties for this violation vary depending on the instances of DUI committed in the past.
DUI LAWYER NEAR ME | CONTACT A REDWOOD CITY DUI ATTORNEY IF YOU'RE WRONGFULLY CHARGED WITH A DUI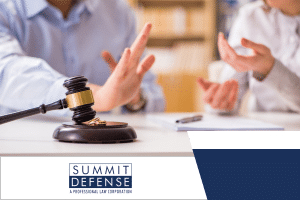 The state of California takes DUI cases seriously. Contact Summit Defense right once if you want skilled legal assistance! You can reach us by calling (650) 667-4141 or filling out our online form. Our criminal defense law firm also assists clients with domestic violence cases or other criminal offenses.
Driving Directions to our Redwood City Law Office

From Redwood Shores (North)

From East Palo Alto (East)

From Downtown Menlo Park (South)

From Edgewood Park (West)