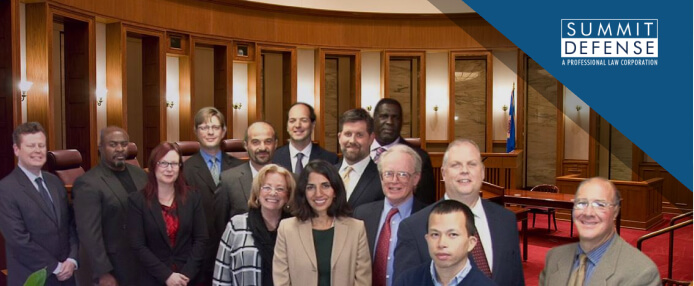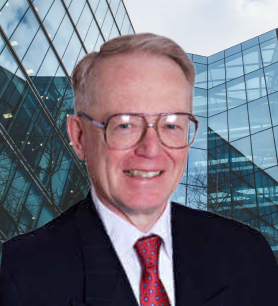 If you've been charged with a misdemeanor driving under the influence charge in the Oakland area, you want to work with a DUI lawyer who's experienced as a criminal defense attorney and who fully understands DUI cases and how to handle them.
You don't have to fight your legal battles alone when you have a criminal defense law firm on your side. Not only can that help you experience peace of mind, but it can also give you the best chance to have your charges reduced or dropped entirely.
Understanding how to pursue this type of case matters, and an experienced DUI attorney is the right choice to meet your needs. You can get a free consultation to learn about your DMV hearing, DUI convictions, and other details, allowing you to make informed choices about what to do next. Working with an Oakland DUI lawyer is the right choice.
An Experienced Oakland Misdemeanor DUI Attorney Can Guide You Through a Difficult Process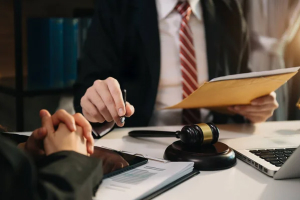 The legal process itself is very similar for misdemeanor and felony DUI cases. When you come to an attorney with your charges, you'll first have an initial consultation with the attorney. Then they can move forward with the other steps in the process, allowing you the best chance of a successful outcome.
Here are the steps you can expect the law office to go through when working with you to avoid a DUI conviction.
A. Initial Consultation and Case Evaluation Process
This is often a free consultation, allowing you to ask your Oakland DUI attorney about the details of your case. They'll want to know everything you can tell them because they'll look at all the angles they can use to create a good defense. If you've been charged with an Oakland DUI, the first step to clearing your name is talking with an attorney who can evaluate your case.
B. Building a Strong Defense Strategy for Misdemeanor DUI Cases
When the DUI lawyer takes your case, they will build a good defense. DUI attorneys are used to hearing all types of different concerns, and they know that avoiding a DUI conviction is easier in some cases than in others. By developing a good strategy, they can give you information about your odds and help you decide what specific direction you want to take with a defense strategy.
C. Exploring Possible Plea Bargain Options or Alternative Sentencing
If you want to avoid a DUI conviction, there may be ways to do that, depending on your case. Sometimes, driving under the influence can be lowered to another type of charge, especially if it's your first DUI offense and no one was injured. You want to refrain from counting on or trying to handle this alone. Your attorney may be able to have you attend DUI school or take other measures to stop a conviction.
D. Representing Clients in Court Hearings and Proceedings
Going to court or dealing with other proceedings, such as a DMV hearing, can be stressful. You don't have to worry about handling it when you work with Oakland DUI attorneys who can help. They'll represent you during proceedings and coach you on what information you'll be asked for and what you should say. That can provide you with a strong DUI defense, making it easier to put this behind you and move forward with your life.
Overview of the DUI Laws in California
California has three types of DUI: zero tolerance, underage, and standard. A standard DUI charge involves someone who's at least 21 years of age and with a blood alcohol concentration (BAC) of at least .08% while behind the wheel. If this is what you've been charged with, it's a misdemeanor unless there are extenuating circumstances, such as a traffic accident causing a death.
When you have a DUI conviction, you may face a license suspension for up to ten months and have to pay a fine. Additionally, you could see jail time. Most misdemeanor DUI charges only result in jail time if there are additional issues. If it's your first offense, you were pulled over and arrested for DUI, and you didn't hit anything or harm anyone, you may be able to stay out of jail.
Working with a good law office and criminal defense attorney can also reduce or eliminate any fines you have to pay and may mean you won't have a license suspension. Being sent to DUI school as an alternative to other penalties is sometimes possible. However, that's not always the way things turn out. You want a trusted Oakland DUI attorney to work with you to increase your chances of a good outcome.
Understanding Misdemeanor DUI Charges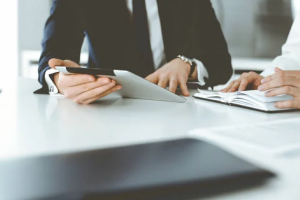 Misdemeanor DUI charges aren't as serious as felony charges because a misdemeanor is considered a less-significant crime. While there aren't any reasonable DUI charges, you generally have a better chance of working with Oakland DUI lawyers to reduce or drop the charge if you're facing a misdemeanor, not a felony.
With that in mind, you still want to work with an Oakland DUI lawyer you can trust to take your case seriously and do the best they can to ensure you have a good outcome. An Oakland DUI defense lawyer can't guarantee the outcome of your case, but they can give you their best help and work with the court to reduce the loss of your driver's license and other penalties as much as possible.
Differences Between Misdemeanor and Felony DUI
Misdemeanor DUI in California has to meet three conditions. First, it must be your first, second, or third DUI offense within ten years. Second, no one can be injured as a result of the DUI. Third, you can't have a prior felony DUI conviction. If you already have a felony DUI or more than three DUIs in ten years, you'll be charged with a felony DUI instead.
The same is true if you injure someone while driving under the influence. That injury will take what might have been a misdemeanor DUI and raise it to a felony. Those are handled differently and can cause you to be at risk for significantly more jail time and higher fines. Your attorney will help guide you through your options and the potential outcomes for your case.
Common Types of Misdemeanor DUI Charges in Oakland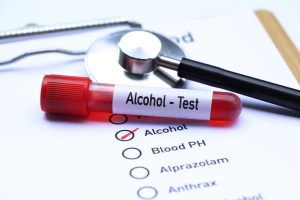 The most common types of misdemeanor DUI charges in Oakland are standard DUIs, which are when the driver's blood alcohol concentration is .08% or higher, and infractions, which are less serious and typically involve people under 21 who have a very, very small amount of alcohol in their system.
Sometimes, a DUI that includes minor injuries may also be charged as a misdemeanor. However, these injuries must be bruising, soreness, or a few stitches. Where the line is drawn with minor injuries can fluctuate, but it's safe to say that any significant injuries would lead to the DUI being charged as a felony.
What To Do After a Misdemeanor DUI Arrest in Oakland
You want to work with DUI lawyers immediately after a misdemeanor DUI arrest in Oakland, CA. Take your time because you could end up with a license suspension or other issues that may have been avoided. Contact a law firm as soon as possible, and give them the information about your arrest. By meeting with an Oakland DUI lawyer, you can start the process of addressing your case.
Legal Consequences and Penalties for Misdemeanor DUI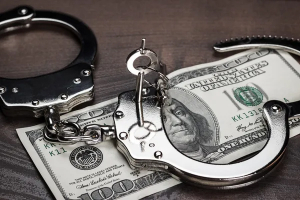 The most significant legal consequences and penalties for misdemeanor DUI in the Oakland, CA area are license suspension from three to ten months, a fine, and up to a year in jail. Most people can avoid jail time, especially on a first offense, but you want a good law firm to help protect you. Then your DUI case can be handled as quickly as possible, and you may be able to keep your driver's license.
Statute of Limitations for Misdemeanor DUI in Oakland
The statute of limitations for a misdemeanor DUI in the Oakland, CA, area is one year. That means the prosecution has up to one year to charge you with a crime. However, most of the time, it happens faster than that, and you'll want an Oakland DUI attorney ready to work with you immediately. Building a good DUI defense can take time, and starting with a free consultation is the right choice to help you be prepared.
Developing a Defense Strategy Against DUI Charges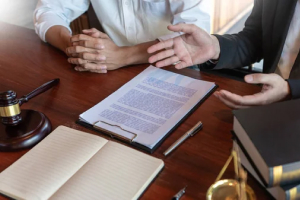 The law firm you work with will focus on developing a strategy to fight the DUI charges you're facing. There are several main ways to have proven to be the best options.
Challenging the Accuracy and Reliability of Chemical Tests
Challenging the accuracy of the breathalyzer test is a common DUI defense. Your charges could be dropped if your attorney shows that this test may have been faulty.
Arguing Against the Legality of the Traffic Stop or Arrest
If you were stopped or arrested illegally, your attorney may make that argument as part of your criminal defense. Even if you were driving under the influence, the officer had to have reason to pull you over and arrest you.
Presenting Mitigating Circumstances or Alternative Explanations
Some medications and medical conditions can make a person appear impaired by alcohol, even if they aren't. Depending on your health and other circumstances, your criminal defense attorney might use that argument.
Exploring Options for Diversion Programs or Treatment Alternatives
DUI school, a treatment program, or other diversion programs can sometimes be used in place of a conviction. If you're facing an Oakland, CA, DUI conviction, working with an attorney to keep your driver's license and explore other penalties is important.
Contact Summit Defense for a Case Evaluation With Our Oakland DUI Lawyers Today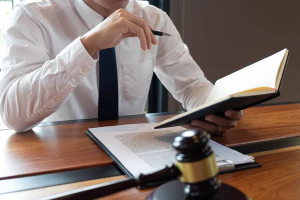 Having good legal representation within the criminal justice system matters. You want to mount a strong legal defense, and the right legal services make that much easier. Getting in touch with attorneys who can reduce your chances of a driver's license suspension and help you move past DMV hearings and other proceedings is the right choice. Get in touch with us today, and get the help you need to fight back against drunk driving charges.
Oakland Misdemeanor DUI FAQs
When should I hire a DUI lawyer in Oakland, and how much does it cost?
You can expect your DUI lawyer to cost $1,000 to $10,000 for a misdemeanor DUI charge in California. Hiring an attorney is important to protect your rights fully when you're arrested for this offense.
Can I win a DUI case without a lawyer?
Technically, you could win a DUI case without an attorney. Still, it's not a good idea to go up against the DMV, a police officer, the district attorney, and others in the criminal justice system without solid legal representation. You want to have the best chance of a successful outcome.
Will my driver's license be suspended?
Not necessarily. While it's common to see license suspensions with DUI convictions, you may be able to have the charges dropped or reduced, allowing you to keep your license.
How long is DUI probation?
Typically, DUI probation in California is three to five years.