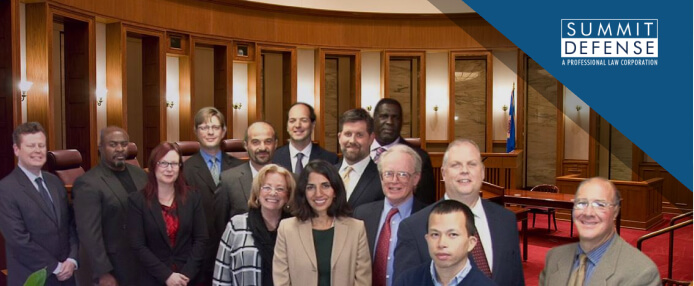 California has taken action to reduce the severe penalties for some drug crimes. But, getting convicted of a drug offense in San Rafael, CA can still lead to harsh penalties, mainly if it results in someone else's injuries. Even simple drug possession is still considered a serious legal matter that needs the court's attention.
If you or a loved one has been wrongfully charged with a drug crime, you can contact Summit Defense for legal advice. We have criminal defense attorneys that offer a free consultation protected by an attorney-client relationship. We have over 120 years of criminal defense experience, and our goal is the complete dismissal of all charges.
CALIFORNIA DRUG CRIMES
The California Health & Safety Code covers drugs such as cocaine, heroin, or ecstasy. It also covers prescription drugs OxyContin, Methadone, Vicodin, and Percocet. The California Health & Safety Code states that you can legally possess drugs, such as marijuana, under specific circumstances.
Criminal charges involving drug crimes have varying penalties that depend on how involved you were and the number of drugs during the incident. Although the citizens of California voted for Proposition 47, reducing all non-violent crimes to misdemeanors, a drug crime still requires extreme legal attention.
Once you or your loved one has been charged with a drug crime, do not hesitate to contact drug crime lawyers from our law firm. You will need aggressive representation to defend you against prosecutors. Here are the following drug crimes that you can get in trouble with within California:
DRUG POSSESSION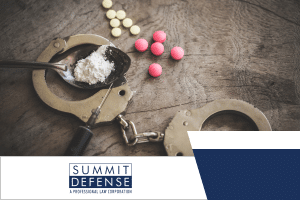 Simple drug possession is a misdemeanor. But it is still a serious matter that requires legal attention. The California Health & Safety Code 11350 HS has the definitions needed for a number of different circumstances.
Criminal cases, including drug possession, will depend on those different circumstances and varying essential factors.
Type of substance found
Amount of the substance found
The intended use of the substances found
The type of possession discovered by police
Criminal history (if any)
Any mistakes made by law enforcement
DRUG POSSESSION WITH INTENT TO SELL
Intending to sell controlled substances is a felony under the California Health and Safety Code 11351. You might face 2-5 years in prison and a $20,000 fine. However, the prosecution must prove beyond reasonable doubt that you intended to sell these drugs and not only for personal possession.
The prosecutor must also prove that you knew the substance was in your possession. And you knew it was an illegal substance. You must also have had enough usable substance to produce a narcotic effect on the users.
DRUG TRAFFICKING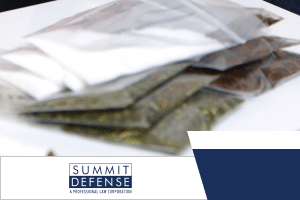 If you are transporting, selling, importing, or giving away illegal substances while crossing state lines, you can be charged with drug trafficking, which will result in severe consequences. The penalty will depend on the type of substance, the amount of substance found, your intentions for the substance, and any criminal history.
MANUFACTURING A CONTROLLED SUBSTANCE
When you manufacture a controlled substance without legal authorization, you will be charged with a drug crime. It is most often the methamphetamine labs or marijuana farms that fall under the crime of manufacturing a controlled substance according to the California Health and Safety Code 113796.6.
DRUG PARAPHERNALIA POSSESSION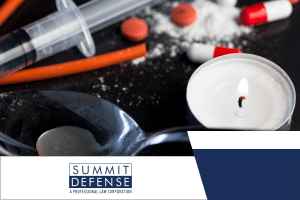 Possession of opium pipes or any device used for illegally injecting or smoking a controlled substance is a crime. It will result in criminal charges according to the California Health & Safety Code Section 11364. Possessing drug paraphernalia, including syringes for cocaine or heroin, is considered a misdemeanor. You will face up to six months in county jail and a $1,000 fine.
MARIJUANA CULTIVATION
Marijuana cultivation falls under the manufacturing of a controlled substance. It is considered a crime if done without legal authorization. Unless you possess a valid medical marijuana subscription, the possession and cultivation of marijuana are illegal, according to the California Health and Safety Code 11357.
MARIJUANA SALE OR TRANSPORT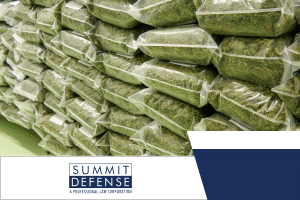 The California Health & Safety Code 11352 states that it is unlawful to transport, import, sell, administer, or give away controlled substances. Marijuana falls under the category of controlled substances. You do not necessarily need to personally hold the substances to be convicted because all that is needed is a specific control over the substances, either personally or through someone else.
UNDER THE INFLUENCE OF A CONTROLLED SUBSTANCE
Although some drugs are legal to use, they might not be legal when driving. Driving Under the Influence (DUI) of drugs is illegal and is considered a DUI charge and a drug crime. A DUI charge could lead to harsh consequences. This occurs if it causes the injury or death of another person.
If you are being arrested and charged with any of these California drug crimes, you should contact a San Rafael drug crimes attorney immediately. Summit Defense has a highly experienced criminal defense attorney ready to defend you from the misdemeanor or felony charge you're facing.
PENALTIES FOR DRUG CRIMES IN SAN RAFAEL, CA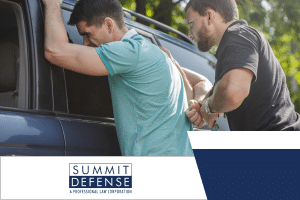 Drug crime penalties for drug crimes depend on their Schedule. There are five schedules (Schedules I-V). And the penalty will heavily depend on the Schedule of the drugs involved. No matter what Schedule, you will need the help of a San Rafael drug defense attorney to start building your legal defense, especially if you were caught possessing heroin or if you have a DUI charge that resulted in the injury or death of another person.
Although possession of drugs is non-violent, it can lead to dangerous levels of addiction depending on the types of drugs being used. Because these drugs can be addicting or can lead to dependency, they may end up with cases of domestic violence, DUI, or the injury or death of another person. These Schedules will categorize the drugs based on their level of risk for addiction and medical usage and the penalty given by the court.
If you are arrested for possession without intent to sell, you can face a $100 fine. However, if you are charged with a misdemeanor, you can spend up to six months in jail and $500 in fines. If you are accused of possession with the intent to sell or distribute, you can be charged with a felony leading up to 16 months to seven years in prison, depending on your age and the age of the person you sold the controlled substances.
POTENTIAL LEGAL DEFENSES IN DRUG CASES IN SAN RAFAEL, CALIFORNIA
If you or a loved one has been accused of drug crimes in California, you should exercise your right to contact a San Rafael drug lawyer to help build your legal defenses and fight against your conviction. Here are the potential defenses that you can use:
Search and Seizure. The police frequently fail to practice and comply with proper search and seizure rules. An illegal search occurs when officers search your residence without a warrant.
Denial of Ownership. The argument is that the drugs do not belong to you, nor did you have the knowledge that they were in your home or inside your vehicle.
Entrapment. Entrapment occurs when police officers use coercion to make you commit a crime.
Misplaced Evidence. Before the illegal substances reach the evidence locker, they can be transferred several times.
Mistaken Identity. You did not have anything to do with the illegal substances, and it was a case of mistaken identity. This case usually occurs when there is a shared residency.
These are just a few common legal defenses that an experienced San Rafael drug defense lawyer builds with you. With the help of our Summit Defense San Rafael drug possession lawyer to build your defenses, we will aim to drop all charges against you and avoid a drug crime conviction.
WHY CHOOSE SUMMIT DEFENSE FOR YOUR SAN RAFAEL DRUG CRIME CHARGES?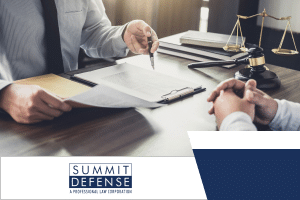 Summit Defense has over 120 years of criminal defense experience. We are the Bay Area's premier criminal defense law firm. Our criminal lawyers can convince the District Attorney not to charge the case and resolve it through a civil compromise.
If you have been accused of California drug charges, you might have a life-changing experience. Especially if you have DUI charges that resulted in the injury or death of another person, contact a San Rafael drug crime lawyer from our law office to start building your defense for your California drug charges.
You can check out our client reviews here. Our clients prove we have an aggressive team that works together to defend you from the charges you face. We will always aim for the best results for our clients: the complete dismissal of all charges.
CONTACT SUMMIT DEFENSE TO SPEAK WITH A SAN RAFAEL DRUG CRIME LAWYER FOR A FREE CONSULTATION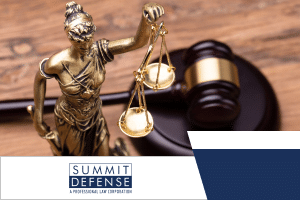 A drug crime conviction can still have the possibility of landing you in county jail or federal prison. Summit Defense offers a free consultation protected by an attorney-client relationship and criminal defense attorneys who will aggressively work together to fight for you.
Our drug crimes attorney in San Rafael will make every effort to accommodate your schedule. You can contact us at 1-866-903-3141 or locate our nearest law office here. We can also do in-home consultations.
Court Information for San Rafael
Marin County Superior Court
3501 Civic Center Drive, San Rafael
JAIL INFORMATION FOR SAN RAFAEL/MARIN COUNTY
Driving Directions to Summit Defense in San Rafael, CA