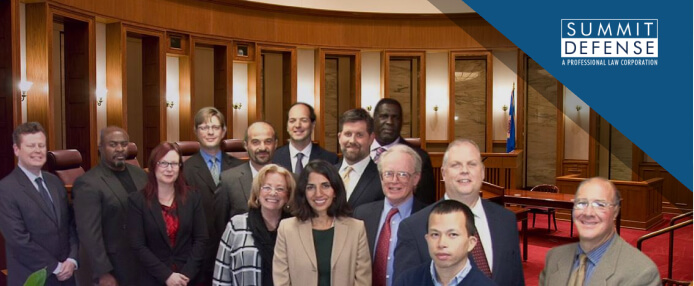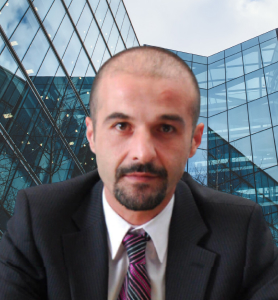 If you are facing charges of misdemeanor DUI in San Jose, securing legal representation from a highly qualified attorney is critical. At Summit Defense, we understand the gravity of your situation and can help guide you through the entire process with our experienced DUI lawyers in San Jose. We will create a strong defense for your case to achieve the best possible outcome.
Secure Legal Representation From a San Jose Misdemeanor DUI Attorney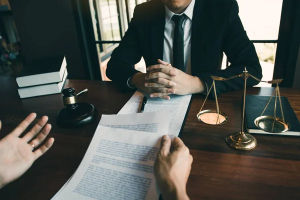 If you have been charged with a misdemeanor DUI in San Jose, you must secure representation from an experienced San Jose Misdemeanor DUI Attorney at Summit Defense. Our passionate San Jose criminal defense attorneys can help you as you go through the legal process. We will construct a strong defense and pursue the best possible outcome in your case.
Overview of the DUI Laws in California
California has zero-tolerance laws regarding driving under the influence of drugs or alcohol. If motorists have a BAC (blood alcohol concentration) level that exceeds 0.08% (21+), 0.01% (under 21), or 0.04% (commercial drivers), they could be found guilty of breaking these criminal statutes and face serious consequences as punishment for their actions.
It's crucial to familiarize yourself with all aspects of drunk driving laws if you've been charged with this offense to make informed decisions about how to best approach your case.
Understanding Misdemeanor DUI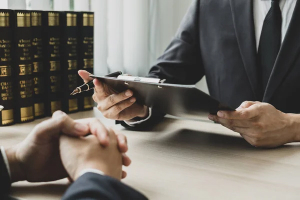 Misdemeanors are no joke whether you face your first, second, or third DUI within a decade. Although they may not be as severe as felonies, misdemeanor DUIs can still land you in deep water with hefty fines, jail time, and license suspensions – not to mention mandatory attendance at various drink-driving education programs.
Differences Between Misdemeanor and Felony DUI
So what really sets apart a misdemeanor from a felony? Generally speaking, it's all about the offense's severity and the penalties that come with each charge.
Felony DUIs are usually accompanied by more serious aggravating factors, including multiple offenses over ten years; causing injury or death to another person; prior felony convictions for driving under the influence, etc., which often result in harsher punishments such as longer sentences behind bars or higher fees imposed on offenders.
Possible Consequences of Misdemeanor DUI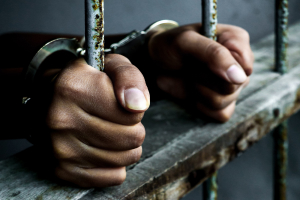 The potential repercussions of a misdemeanor DUI are no joke. Depending on the circumstances, you could be slapped with hefty fines and court fees, jailed, or saddled with community service hours – not to mention losing your license for up to six months. With so much at stake, it's important to understand what kind of ramifications a charge like this can bring.
Fines and Fees: A misdemeanor DUI conviction typically has an expensive price tag. In California alone, you might have to shell out anywhere from $390 to $1000 plus penalty assessments simply for getting behind the wheel after having too many drinks. That doesn't even include additional court costs that may accrue over time. Your wallet will feel the pinch from such a mistake if convicted.
Jail Time and Community Service: When considering how serious these charges really are, jail time is never off the table regarding misdemeanors, either due mainly in part to prior convictions (if applicable) or aggravating factors present during arrest/court proceedings, etc. However, there is also always the possibility of serving community service hours instead, depending on where you live, which would determine lengthier sentences otherwise handed down should none apply here. Fortunately, some cases don't necessarily end up going straight into lockdown mode, so keep hope alive.
Driver's License Suspension: Those who receive their first offense expect six months minimum before being eligible again for reinstatement. This suspension will be longer for people with multiple prior convictions.
Mandatory DUI Class: If you've been convicted of a misdemeanor DUI, chances are good that you'll be required to attend some form of an educational program. The length and type, of course, will depend on your personal history and the severity of the offense. For those with no prior record, a three-month class may suffice; for repeat offenders, it could mean enrolling in an 18 or 30-month intensive course.
Ignition Interlock Device: You might also have to install an ignition interlock device (IID) in your vehicle – think breathalyzer test connected directly to your car's electrical system – designed to keep people who've been convicted from driving while under the influence again.
Probation: Lastly, probation is usually part and parcel with being found guilty of a misdemeanor DUI charge. During this period (generally three to five years), individuals must comply with specific conditions laid out by the court, such as completing any necessary courses, submitting random drug/alcohol tests upon request, and avoiding future criminal charges, among other things.
Statute of Limitations for California DUI
The statute of limitations for filing charges for a misdemeanor DUI in California is one year from the date of the offense. For a felony DUI, the statute of limitations is three years.
What To Do After a Misdemeanor DUI Arrest in San Jose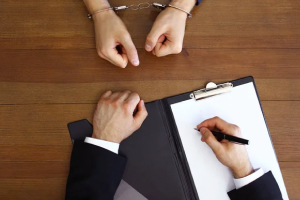 If you've recently been arrested for a misdemeanor DUI, taking steps to protect your rights and build an ironclad defense is essential. The decisions you make post-arrest can have a major effect on how your case is resolved, so here are some critical tips:
Stay Quiet: Once arrested for DUI, exercise your right to remain silent – don't admit guilt or supply any information that could come back and hurt you during the trial. Anything uttered after the arrest can be used against you in court.
Contact an Attorney: As soon as possible following the arrest, contact a qualified San Jose DUI attorney who will inform you of all legal options available and effectively represent your interests in court. An experienced attorney is vital in helping one understand all of one's rights while constructing a compelling defense strategy.
Gather Your Documents: Once charged with this offense, start collecting documents related to the incident (police reports/witness statements/photos, etc.) which may serve as beneficial evidence supporting your innocence if presented correctly before judge & jury alike – get help from counsel regarding what should be collected exactly!
Go To Court: You must attend all your court appearances, or else you may face extra-legal repercussions and weaken the case against you. Additionally, make sure to abide by any orders given by the judge, whether it be posting bail or completing a DUI program. Demonstrating commitment to these directives is guaranteed to improve your standing with the court and could potentially have an optimistic influence on how things turn out.
Remain Informed: For optimal results, stay informed about what's going on with your case and don't shy away from participating in its defense – communicate regularly with your lawyer for updates, ask questions if anything isn't clear enough for you yet, provide valuable evidence when necessary – taking the initiative can go a long way towards achieving favorable outcomes. Taking control of this situation will help ensure success and lessen potential consequences associated with being convicted of misdemeanor driving under the influence (DUI).
Possible Defenses Against Your Misdemeanor DUI Charges in San Jose, CA
Getting charged with a misdemeanor DUI can be an overwhelming experience. However, there are various defense tactics that your experienced San Jose attorney may consider. From challenging the validity of the traffic stop to questioning breathalyzer results or field sobriety tests – it's important to have legal representation who understands how to create a strong defense for you.
It could also be argued that any medical conditions or medications taken prior could have affected your BAC levels at the time of the arrest. Additionally, if you weren't driving or under the influence when pulled over, this is worth considering and discussing with counsel.
San Jose DUI School, Jail, and Courthouse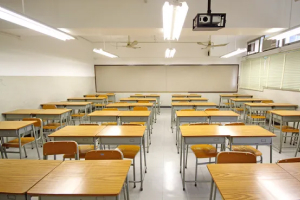 If convicted of a misdemeanor DUI in San Jose, you may be required to attend a DUI education program, serve time in jail, and make appearances at the courthouse. It's essential to be familiar with these locations:
DUI School: Several DUI education providers in San Jose are approved by the California Department of Health Care Services.
Jail: The Santa Clara County Main Jail is the primary facility for individuals serving jail sentences for DUI convictions in San Jose.
Courthouse: The Santa Clara County Superior Court handles DUI cases in San Jose.
Schedule a Free Consultation With Our San Jose Misdemeanor DUI Lawyer at Summit Defense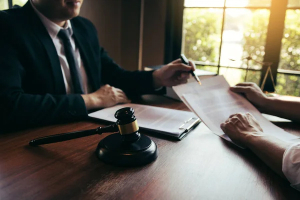 Facing misdemeanor DUI charges can be a daunting task. Don't wait to get the legal representation you need. Contact our criminal defense law firm at Summit Defense immediately!
Our experienced San Jose DUI lawyers are here to provide a free consultation and work with you every step of the way, helping evaluate your options and develop an effective criminal defense strategy. We also offer flexible payment plans so everyone can access quality legal services without breaking the bank. Get started today for peace of mind about your future.
San Jose Misdemeanor DUI Frequently Asked Questions
When Should I Hire a DUI Lawyer in San Jose, and How Much Does It Cost?
The sooner you seek help from a criminal defense attorney after being charged with a DUI, the better off you'll be as they will protect your rights and help create strong defenses on your behalf. At Summit Defense, we have affordable rates that make it easy to secure top-notch legal counsel quickly, so don't hesitate to act now!
Will I Get Jail Time?
It's no secret that a misdemeanor DUI conviction can come with jail time, but how likely is it? That depends on several factors, like your BAC level, prior DUI convictions, and the severity of the circumstances. With an experienced DUI attorney by your side, there's hope for alternative sentencing options such as community service or house arrest – so don't lose faith just yet!
Can I Win a DUI Case Without a Lawyer?
Defending yourself in court isn't recommended if you're facing charges related to driving under the influence. The law surrounding DUIs is complex and tricky to navigate without help from someone who knows what they're doing. Hiring an experienced lawyer, however, drastically increases your chances of securing a favorable outcome in this type of case.
What Are DUI Fines and Fees?
If convicted of driving while intoxicated (DWI), prepare yourself mentally and financially; fines associated with DUIs range from $390 to $1,000 plus penalty assessments, not including other possible fees like court costs or ignition interlock device installation/maintenance expenses. Even worse than those hefty bills are potential jail sentences that could follow suit depending on the specifics of each individual case.
Will My Driver's License Be Suspended?
A driver's license revocation is a common consequence of receiving a DUI. The duration of the suspension varies depending on your BAC, any past DUIs you may have had, and if you refused to take the chemical test. A seasoned San Jose DUI lawyer can help contest the suspension and, under certain circumstances, can even get you a limited permit that allows driving for specific needs such as work or medical appointments.
Who Makes San Jose DUI Arrests?
San Jose DUIs are typically taken care of by law enforcement teams made up of officers from both the San Jose Police Department, California Highway Patrol, and Santa Clara County Sheriff's Office, who all collaborate to enforce drunk driving laws to keep citizens safe on roads.
How Long Is DUI Probation?
Probation following a conviction for Drunk Driving usually spans three to five years based on details about your case or any earlier convictions involved. During this time, there are court-mandated guidelines that must be adhered to, including attending alcohol education classes, steering clear from other criminal activity, and random drug and alcohol testing.