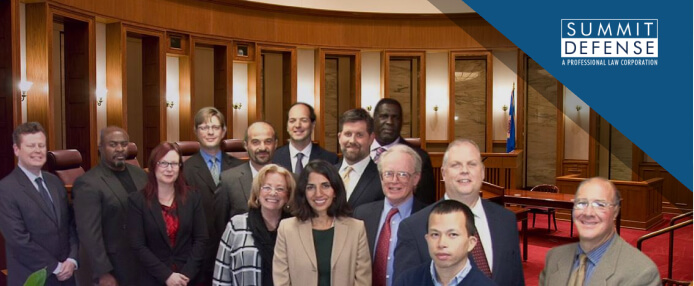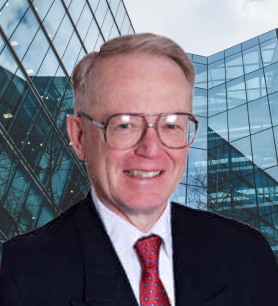 Being charged with a DUI is a serious matter, and facing a third offense can be even more stressful and challenging. At Summit Defense, we understand the anxiety, fear, and uncertainty that come with such charges. Our compassionate team of experienced attorneys is here to guide you through this challenging time, advocating for you at every step of the process.
An experienced Oakland DUI attorney from Summit Defense can act as your representative as we navigate the criminal justice system. We understand how stressful a DUI arrest or DUI offense conviction can be, and we will tirelessly advocate for your rights. Learn more about our services below, and give us a call to schedule a case consultation.
Why You Should Hire an Experienced DUI Lawyer in Oakland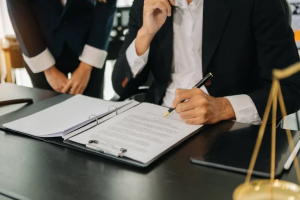 Representing yourself in a DUI case is never a good idea. The legal complexities and potential consequences demand professional attention. A few reasons why you need to work with us include:
We possess extensive knowledge of California DUI laws, which allows us to build a strong defense strategy.
We understand the nuances of court processes and can effectively represent you before the judge and jury.
We can negotiate lesser charges or penalties, depending on the specific circumstances of your case.
For all of these reasons, reach out to our law office if you are looking for an Oakland DUI lawyer who can represent you.
California DUI Laws
In California, driving under the influence (DUI) is considered a serious offense, punishable by law. California DUI laws are outlined under the California Vehicle Code Section 23152. These laws specifically highlight the following:
Unlawful Substance Influence: It is illegal for anyone to operate a vehicle while under the influence of alcohol, drugs, or both.
Blood Alcohol Concentration (BAC): According to California's DUI laws, operating a vehicle is illegal for anyone with a BAC of 0.08% or higher. For commercial drivers, the BAC limit is 0.04%. For drivers under 21, any detectable alcohol level (BAC of 0.01% or higher) is illegal.
Zero Tolerance Law: This law states that drivers under 21 cannot have any measurable alcohol in their blood while driving due to the legal drinking age of 21.
Drugs: This is not limited to illicit drugs. Prescription and over-the-counter medications that impair your ability to drive safely can also lead to a DUI charge.
Implied Consent Law: Under this law, any person who drives a motor vehicle is deemed to have consented to chemical testing to determine their BAC or drug content if they are lawfully arrested for suspicion of DUI.
It is essential to understand these laws and their implications. A DUI charge can seriously affect one's personal and professional life.
What You Need to Know About a Third-Offense DUI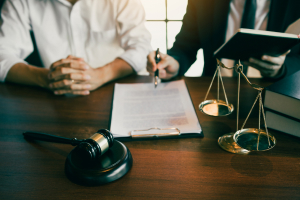 A third offense DUI in California, signifies a pattern of repeated offenses and disregard for safety laws. Classified as a misdemeanor, it is considered much more severe than a first or second offense. A few key points to keep in mind include the following:
Serious Legal Consequences: The court perceives a third DUI offense as a significant violation, reflected in the severity of the penalties, including hefty fines, longer jail sentences, mandatory DUI education programs, and longer license suspensions.
Minimum Jail Time: For a third offense, there's a mandatory minimum jail sentence of 120 days, which can extend up to one year.
License Revocation: A third offense may lead to revoking your driver's license for three years. In some cases, the court may order permanent revocation.
DUI Program: You'll be required to complete a 30-month DUI education program.
Ignition Interlock Device: You could be required to install an ignition interlock device (IID) in your vehicle for a specified period, generally for two years.
Habitual Traffic Offender (HTO) Status: A third DUI conviction will result in the California Department of Motor Vehicles (DMV) declaring you a Habitual Traffic Offender (HTO) for three years.
A third offense DUI is a serious legal issue, demanding urgent attention and competent legal representation. It is crucial to consult with an experienced DUI attorney immediately to protect your rights and seek the best possible outcome.
Comparing First Time, Second Time, and Third Time DUI
California law progressively increases the penalties for DUI offenses. A first-time DUI can result in a fine, mandatory DUI school, a license suspension, and possible jail time.
For a second offense, the penalties include:
A longer license suspension;
Mandatory DUI school;
More substantial fines; and
Longer possible jail time.
A third offense further escalates the penalties, including a longer license suspension, mandatory DUI school, an ignition interlock device requirement, even more, significant fines, and a substantial increase in possible jail time.
Consequences of a 3rd Offense DUI in Oakland, California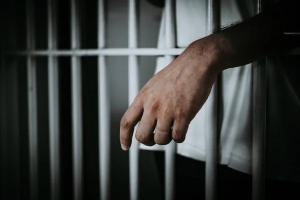 The consequences of being convicted of a third DUI charge within ten years in Oakland, CA, can be significant. Some of the most notable consequences include:
License Suspension or Revocation
A third offense DUI may lead to your license being suspended for up to three years or even permanently revoked.
Mandatory Completion of DUI Education Programs
California law requires individuals convicted of a third DUI to complete a 30-month DUI education program.
Ignition Interlock Device Requirements
Following a third DUI conviction, you will be required to install an ignition interlock device (IID) in your vehicle. The IID prevents your car from starting unless you provide a breath sample that is free of alcohol.
Fines, Probation, and Possible Jail Time
A third DUI conviction can result in fines ranging from $2,500 to $3,000, informal probation for up to 5 years, and a jail sentence of 120 days to one year.
Aggravating Factors Can Increase the Standard Penalties of Third Offense DUI
The legal consequences of a third DUI offense in California are already severe, but the presence of certain aggravating factors can significantly intensify these penalties. These factors underscore the seriousness of the offense and its potential danger to others. Some of these factors include:
Excessive Blood Alcohol Concentration (BAC): While the legal BAC limit in California is 0.08%, having a BAC of 0.15% or higher at the time of arrest is considered an aggravating factor. Courts view such high levels of impairment as incredibly reckless and dangerous, potentially leading to increased fines, longer jail sentences, or mandatory enrollment in more extended DUI education programs.
Refusal to Submit to Chemical Testing: Anyone lawfully arrested for a DUI must submit to chemical testing to determine their BAC or the presence of drugs. Refusing to take these tests is seen as obstructive and can result in harsher penalties, such as extended license suspension periods and mandatory installation of an ignition interlock device.
Causing Injury or Death to Another Person: If your third DUI offense involves an accident where another person is injured or killed, the legal repercussions can become far more severe. In fact, your DUI charge could be elevated to a felony, which carries stiffer penalties, including longer jail or prison sentences and more significant fines.
Having a Minor under 14 Years Old in the Car: Driving under the influence with a minor in the vehicle is considered child endangerment under California law. If you're charged with a DUI, and you had a minor under 14 years old in the car, you may face additional charges of child endangerment, which carry separate and additional penalties to the DUI.
Understanding that these factors can compound the severity of a third DUI offense makes the situation even more serious. If you're facing such a situation, it's of utmost importance to consult with an experienced DUI attorney to help navigate the complexities of your case and work towards the most favorable outcome.
Statute of Limitations for DUI Charges in Oakland
California's statute of limitations for a misdemeanor DUI is one year. For felony DUI charges, it's three years. This means that the prosecution must file charges within this time frame from the date of the alleged offense.
Possible Defenses for Third Offense DUI Charge in Oakland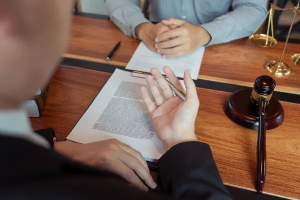 Our experienced attorneys at Summit Defense can use various defense strategies based on the specific circumstances of your case. These may include:
Challenging Breathalyzer Results
We may question the accuracy and reliability of the breathalyzer test results. This could involve examining whether the device was properly maintained and calibrated or if the officer administered the test correctly. If the breathalyzer was not taken care of appropriately, then there is a chance the test results could be thrown out, which could help you improve your defense.
Questioning Field Sobriety Test Accuracy
Field sobriety tests are not foolproof. Weather conditions, health issues, or even nervousness can affect the results. We may challenge the accuracy of these tests or how they were administered. If the tests were not administered accurately, then the results of those tests cannot be relied upon, which could help us reduce the charges against you or dismiss your case altogether.
Contesting Blood or Urine Test Results
We may also contest the accuracy or handling of blood or urine test results. This can include examining whether the sample was contaminated, if the test was conducted properly, or if the chain of custody was maintained. If the accuracy of the blood or urine test results cannot be trusted, then it might be more difficult for the state to prove that you were driving under the influence.
These are a few of the many defenses that we may employ on your behalf. We will work closely with you to ensure we provide you with the strongest possible defense, placing your case in the best position possible for a favorable outcome.
Call Summit Defense Today if You Are Dealing With a Third Offense DUI in Oakland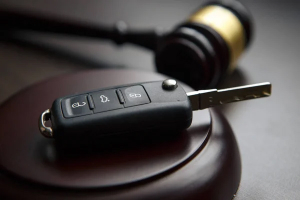 If you or a loved one is facing a third-offense DUI charge, taking immediate action is crucial. Reach out to the experienced DUI lawyers at Summit Defense. We are committed to providing our clients with the care, compassion, and dedicated legal representation they deserve during this challenging time.
With our team on your side, you can confidently face your charges, knowing that we will fight tirelessly for the best possible outcome in your case.