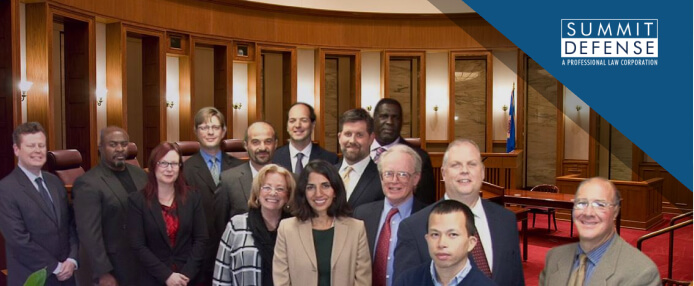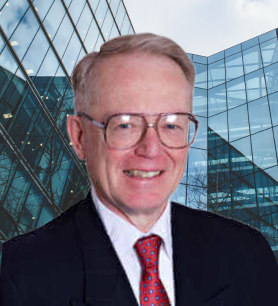 Being charged with an underage DUI can be very serious, and you'll want the services of an experienced Oakland DUI lawyer to help you settle your case and move on with your life. You want to mitigate the damage as much  possible, and working with an attorney is the best way to do that.
Oakland DUI lawyers understand the legal representation needs that come with a DUI arrest of someone who's underage, along with the kinds of penalties being faced. The goal is to reduce or eliminate the charges to avoid license suspension and a criminal record.
You don't have to tackle your legal battles alone when you can get the help and support you need from a DUI lawyer.
Choose Our Summit Defense Oakland Underage DUI Lawyer for Your Case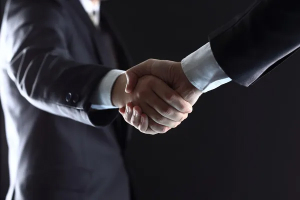 Being underage and getting a DUI has significant consequences, and working with DUI attorneys aims to reduce those consequences as much as possible. A criminal defense law firm is the right choice for help and support, allowing you to fight the DUI charges and work within California law to protect your future.
You don't have to allow driving under the influence arrest to damage the future you have planned or deal with a DUI conviction that could affect your education and career prospects. While DUI charges aren't always easy to handle, they can be addressed by a trusted DUI attorney with the goal of a DUI expungement or other positive outcomes.
California Laws Regarding Underage Driving Under the Influence
The law in California addresses DUI convictions and has age-specific information regarding underage DUI issues. That's why you need an experienced attorney to help you since the tolerance levels for alcohol are lower for underage drivers than for drivers of legal drinking age. That's an extremely important issue to address and a big area of focus for any underage DUI arrest.
Age-Specific DUI Laws and Penalties
Not only is an underage DUI conviction extremely serious, but the DUI laws in the state of California are age-specific. In other words, a teen who's pulled over and charged with DUI could face different penalties than someone who's 20 years of age. But that's not the only consideration.
There are three types of DUI charges in the state: zero-tolerance, underage, and standard DUI. Depending on your age and the situation's circumstances, you could be charged with all three of these offenses for the same traffic stop. That will only "count" as one DUI on your record, but the fines and penalties can be stacked up, adding up quickly and creating serious problems.
Blood Alcohol Concentration (BAC) Limits for Underage Drivers
The blood alcohol concentration (BAC) limits are .01%–.04% for a zero-tolerance DUI and .05%–.07% for an underage DUI. Anything over .08% is considered a standard DUI, regardless of the age of the driver. Teens fall under the zero tolerance laws, meaning they can't have alcohol in their system when driving a vehicle.
If you've been charged as a teen, or you're the parent of a teen charged with a DUI, you want to work with an Oakland DUI lawyer you can trust to help with your case. This can prevent a license suspension or other consequences, reduce the charges, and put them behind you.
Zero-Tolerance Policies for Underage Drinking and Driving
With a zero-tolerance policy for drunk driving charges, it's important to note that teens who are under 18 years of age cannot have any alcohol in their system when they get behind the wheel. Penalties include a one-year license suspension and up to $250 in fines.
Additionally, the amount of alcohol in their system could increase the fines and other penalties, especially if they're over the legal limit of .08%, which is a standard DUI. While the license suspension would still be a significant issue for a driver in this situation, the fine could be up to $1,000, and a jail time of six months could also be included.
Consequences of Violating the Zero Tolerance Law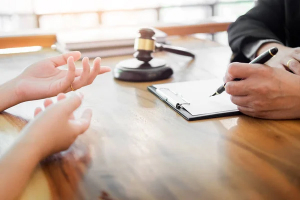 If you're a teen or you have a teen who's been charged with a violation of the zero-tolerance law, you need an experienced DUI attorney to help address the situation. A good DUI defense is vital to reducing any loss of licensing or other problems, as DUI charges can also follow someone as they start out in their career or want to focus on their education.
While zero-tolerance DUI doesn't come with jail time, the goal is to work with DUI attorneys who can reduce or eliminate the charges entirely. That will mitigate any fines or other penalties. Additionally, Oakland DUI lawyers understand how to address the potential for a criminal record and how to protect a young person's future from a drunk driving conviction.
Consequences or Penalties for Violation of VC 23140
Working with DUI defense attorneys is the right choice if you've been charged with an underage DUI. The penalties for violation of underage DUI laws include a suspended license and the requirement to attend DUI school. You may also have to pay fines, and if you harm someone while driving under the influence, you could also face significant penalties for that.
Remember, the penalties listed above are for first-time DUI convictions, and additional convictions can create more significant penalties that are often based on the seriousness of the offense and the specifics of the case. You could lose your license for a long time and may have to disclose the DUI to schools and employers. Working with an Oakland DUI attorney may help you avoid a criminal record.
What You Need To Do if You Are Charged With Underage DUI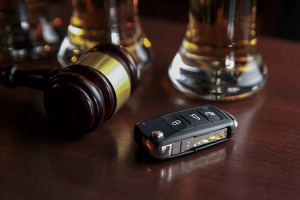 If you've been charged with underage DUI, you need to move quickly. You only have ten days from the date you're charged to request a Stay and a DMV Hearing. If you don't make your request in the 10-day time frame, you'll automatically have your license suspended for 30 days, even if you're found innocent of every charge.
That's why working with an Oakland DUI lawyer right away is so important because you need the help and support of a trusted legal professional to protect your interests and your future. A good DUI defense matters, and you want to start clearing your name immediately. An attorney can help you through your DMV hearing, giving you important legal protection.
Steps in the Underage DUI Legal Process
The first step in the process is the arrest for allegedly driving under the influence. You have ten days from that point to request your Stay and Hearing. You should immediately seek a free consultation from an Oakland DUI lawyer. Your lawyer will defend you and make your case with the goal of seeing the charges dropped.
If your charges are dropped, you won't have a drunk driving conviction or need to pay any fines or penalties. In some cases, Oakland DUI attorneys may get the charges reduced, which could mean you'll have lower penalties than a drunk driving conviction would have included. If you end up being charged with a crime, you'll be informed about what penalties you'll have and the fines, if any, that must be paid.
What the Prosecutor Must Prove in Underage DUI Offenses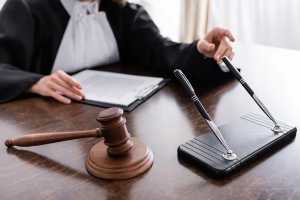 In underage cases, the prosecutor has to prove that you had a blood alcohol concentration that meets the guidelines for the arrest. Your Oakland DUI attorneys will create a DUI defense that argues against that. However, if there is clear proof that your BAC was too high, it may be difficult to get the charges dropped. Some common defenses are used to reduce license suspensions and other penalties in a DUI case involving an underage person.
Common Defenses and Strategies in Underage DUI Cases
Understanding what kind of defense your criminal defense attorney will provide you with is very important. You want to work within the criminal justice system and protect yourself as much as possible by challenging the prosecutor's version of the story and presenting your own version. Your attorney will help you and build a DUI case that protects you and explains what took place.
Challenging the Legality of the Traffic Stop
The legality of the traffic stop is one of the defenses commonly used in a DUI case. If the police officer didn't have any right to pull you over, for example, the stop may not have been legal. A DWI lawyer in Oakland, CA, will help you discuss the traffic stop you experienced and may build a case for dropping your DUI charge due to an illegal stop.
Questioning the Accuracy of Breathalyzer or Field Sobriety Tests
If there are discrepancies with the field sobriety or breathalyzer tests, those are other areas where your DWI lawyers may mount a defense in your case. DUI arrests are serious, but a DUI charge must be handled correctly. If your blood alcohol concentration may not have been determined correctly, the judge may dismiss your DUI case.
Presenting Alternative Explanations for Observed Behaviors
Some medications, excessive tiredness, and medical conditions can all explain how a person drives or acts. If your BAC wasn't taken at the scene, but you allegedly failed a field sobriety test, for example, your attorney may argue that you were overly tired or suffering from a medical condition, as opposed to driving under the influence.
Schedule a Free Consultation With Our Oakland Underage DUI Attorney at Summit Defense Today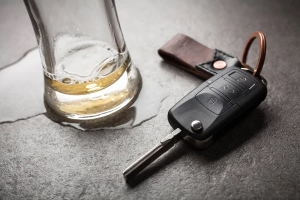 If you've been charged with a DUI offense, working with a law office that handles DUI cases in Oakland, CA, matters. It could mean protecting your driver's license and reducing any future consequences of having a criminal record. When you reach out to a trusted law firm, you can get the help you need and also experience additional peace of mind in your DUI case.
FAQs About Underage DUI in Oakland
Having questions about DUI cases and how they're handled is understandable if you've been arrested in the Oakland, CA, area or if you're the parent of someone charged with underage DUI. Here are some of the main questions law offices are typically asked.
Can an underage DUI conviction affect college admissions?
Yes, an underage DUI conviction could affect college admissions. It not only affects your driving record, but you have to disclose it to any school or employer who asks about a criminal background or history. Working with a law firm to help reduce or mitigate the damage is important.
Will an underage DUI conviction stay on the offender's record permanently?
In many cases, an underage conviction for DUI will be on your record permanently. You can ask to remove it or have your records sealed if you were under 18 at the time of your conviction. However, it's important to understand that this request may be refused, and you may always have to disclose your conviction.
How long will a driver's license suspension last for an underage DUI?
A driver's license suspension for an underage DUI typically lasts for one year for a first offense. If you have extenuating circumstances, injured someone while under the influence, or are on more than your first offense, you may have a longer suspension at the judge's discretion.